Is that tea with your letter?
07 Oct 2021
Discover why Form 4 have been dunking letters in their tea!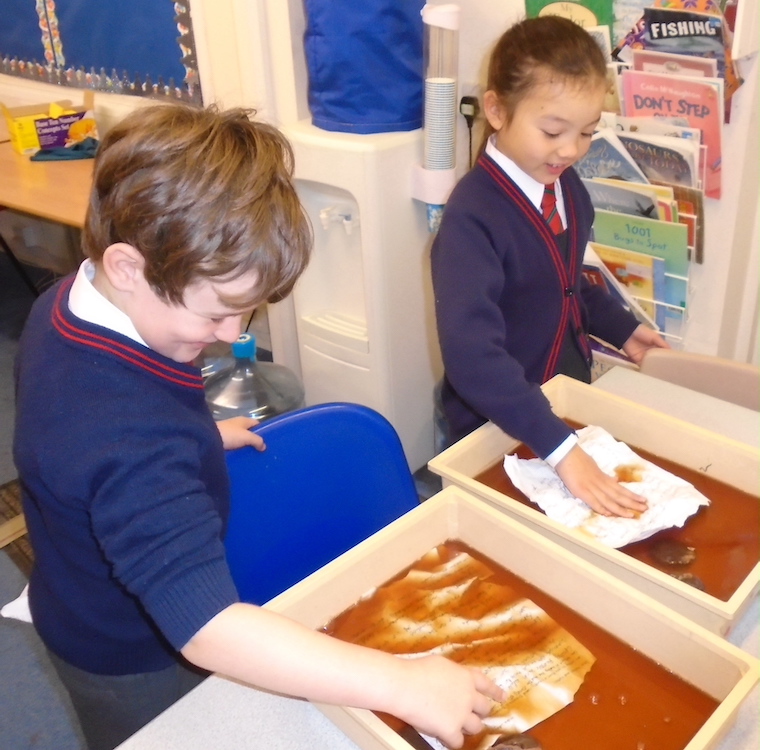 Form 4 enjoyed performing in the Harvest Festival this week. It was wonderful to see how excited they were to see their parents in the audience and be part of Choristers for the first time.
Back in the classroom, they used their knowledge of life in Roman times to write a letter home from a soldier stationed in Britannica. They then had a lot of fun 'ageing' these letters in cold tea!
Science has been all about the eye and how we see. The children discovered that their eyes are a lot larger than they thought. In Maths, they have been learning about 2D shapes, particularly quadrilaterals, and in English they have been writing the missing section from the story The Tunnel. They had to explain how the boy in the story was turned to stone.