Lovely leaves and lollipops
13 Oct 2021
Can you guess what Transition's focus letter sound was this week?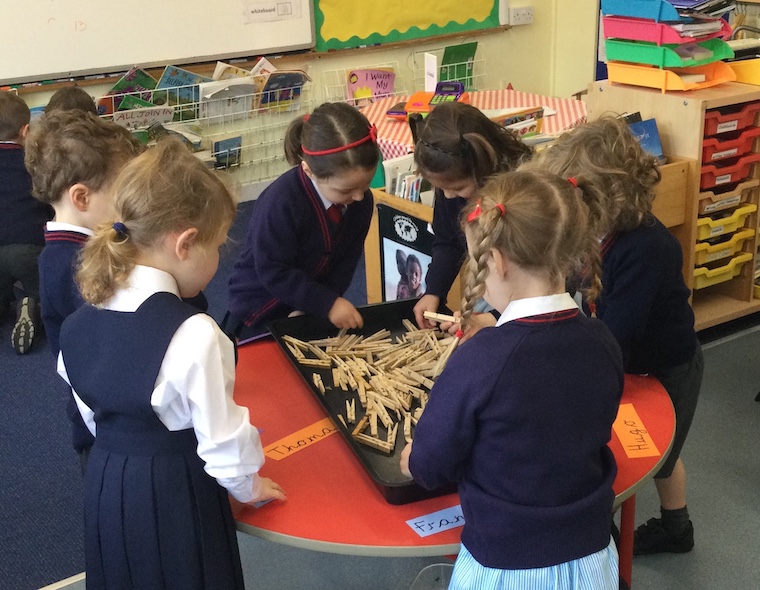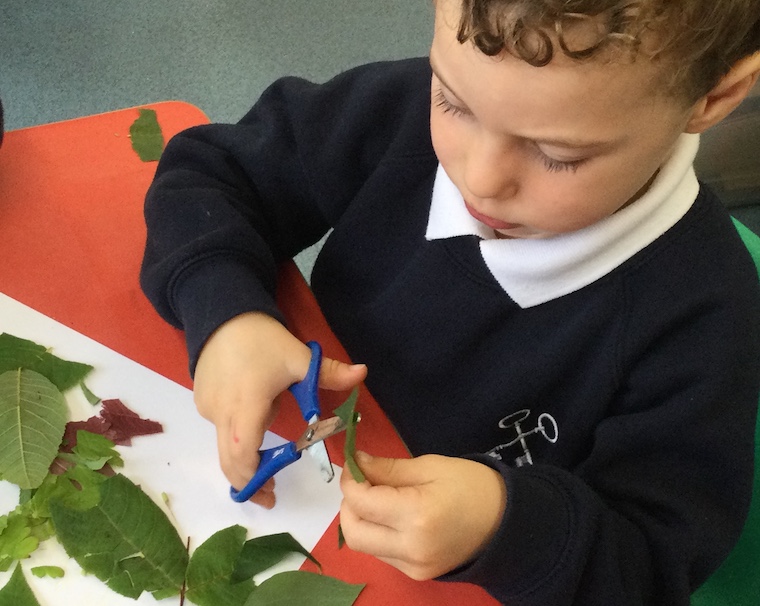 With our focus letter sound of 'l', there have been queues of customers at our Beach Cafe, all pretending to lick imaginary lollipops! We thought of a long list of words starting with the sound, and our class brainstorming quickly revealed that l is for leaves too! Consequently, many of our activities this week have centred around lovely leaves.
We studied the different colours and textures of a variety of leaves and some children cut a leaf in half and drew the missing part, using their observational skills while developing fine motor control.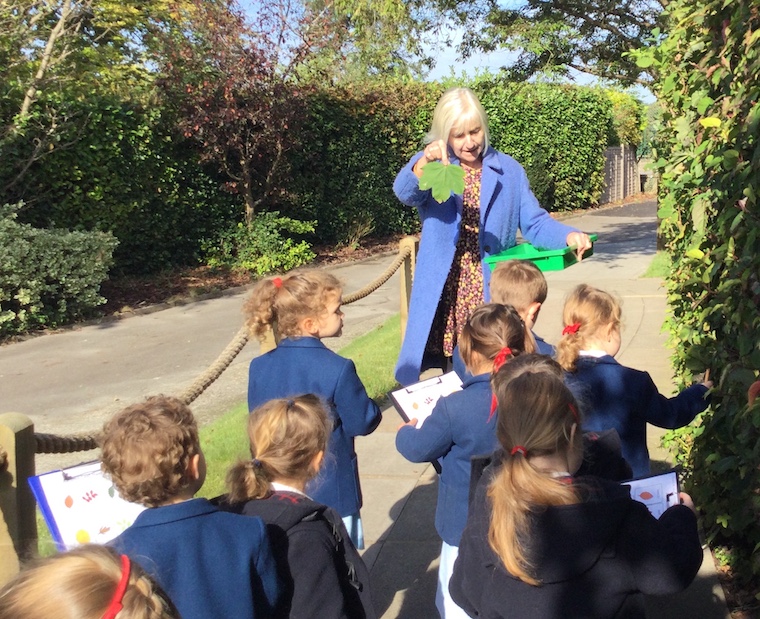 We have also all been on an Autumn leaf hunt on the Paddock, listening to the wind rustling the leaves in the trees and ticking leaves off on checklists. The children so enjoyed picking up the leaves that we decided to put them to good use, by making a super comfortable and safe home for a hedgehog. We became so absorbed talking about hedgehogs, that it led us to read a book to learn lots of facts. We were all intrigued by a picture of baby hedgehogs and to know that they are born deaf and blind. The children were not impressed to learn that hedgehogs like to eat slugs and snails and even cat food! We have also been reading the story of Percy the Park Keeper: The Hedgehog's Balloon.
Our art work has focused on creating impressions of Autumn trees, printing with Duplo to create leaf effects. The results are very colourful, especially in the Autumn sunshine!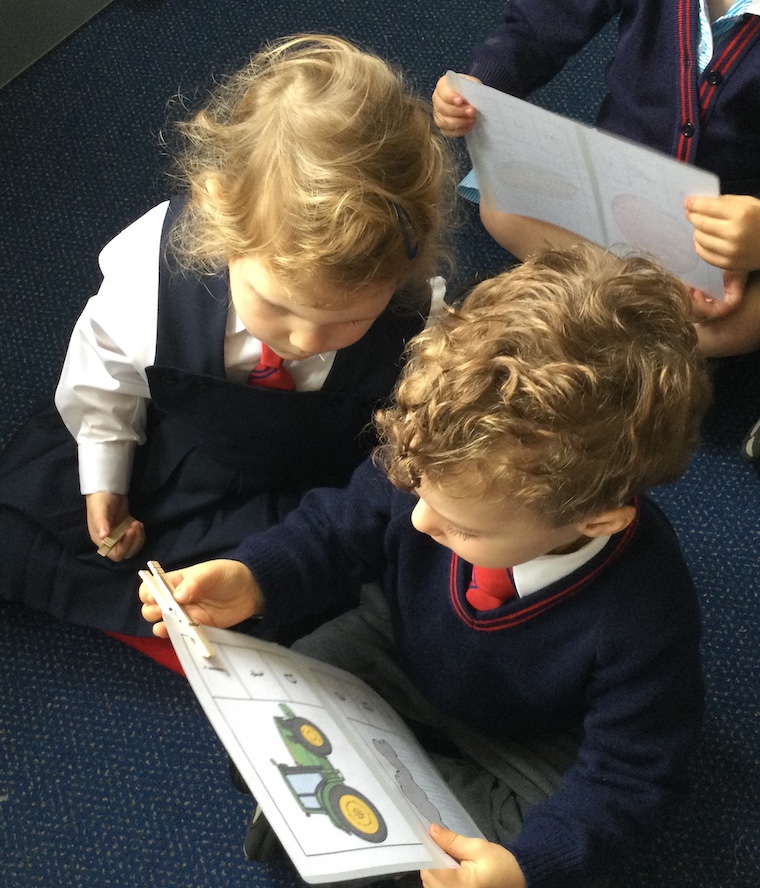 Our Finger Gym activities have involved the children using tongs and chopsticks to pick up pieces of dried pasta, kidney beans and butter beans and then sort them into their respective bowls. Additionally, the children have been using a pincer grip to match the lettered pegs onto their printed names. This led nicely to another use of pegs, this time pegging on to the initial sounds of Autumn pictures such as pumpkin, scarecrow, tractor.
Our colourful ribbon rings were in play during our physical education session, when we used big arm movements to help develop our gross motor skills.
We have had lots of mathematical activities available this week too, with children completing number mazes, putting numerals in order and continuing repeating patterns with pictures of red and yellow autumn apples. And, while I am on the subject of a red and yellow repeating pattern, do ask the children to teach you our tongue twister of red lorry, yellow lorry and see how you fare! We are fast becoming experts in Transition.