All about shape
14 Oct 2021
Form 3 have been working with shapes - and making kites this week.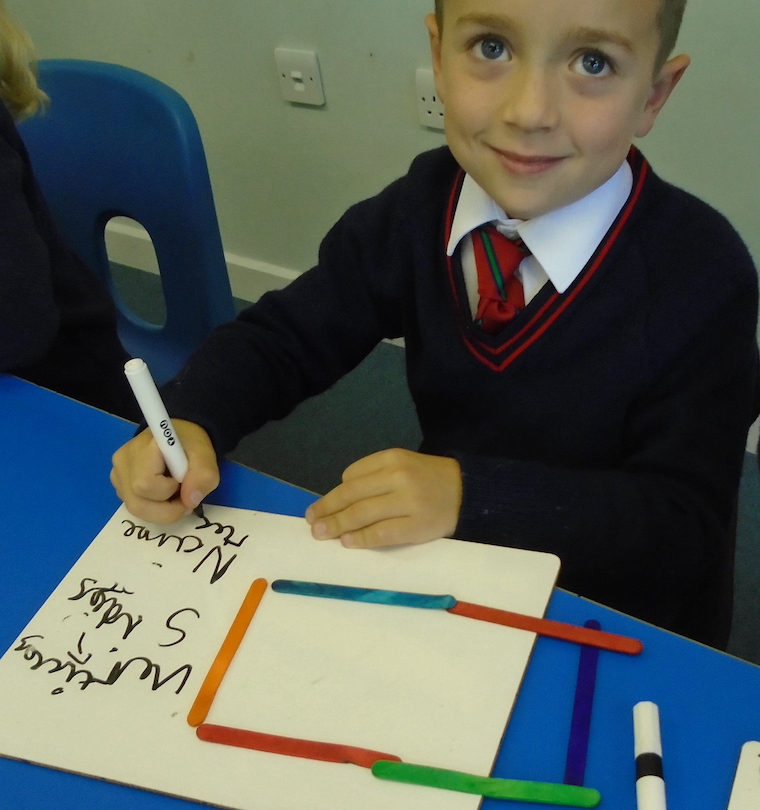 In Maths this week, Form 3 has been finding, naming, sorting and describing shapes. We couldn't believe how many shapes we could find in the classroom! The shape theme continued in Art when the children made kites, which will be shown in our assembly on Festivals.
In English, we wrote a recipe for the chocolate rice crispy cakes we had made last week. We also had fun making up silly sentences using words with the letter 'a'.
We had a super Science lesson discussing how we can keep safe around medicines and the importance of sun safety. In Computing, the children continued with their projects using Scratch, creating instructions to make their sprites move around and change costumes.