Helping hands
14 Oct 2021
This week Form 1 have been talking about and visiting people who help us in school.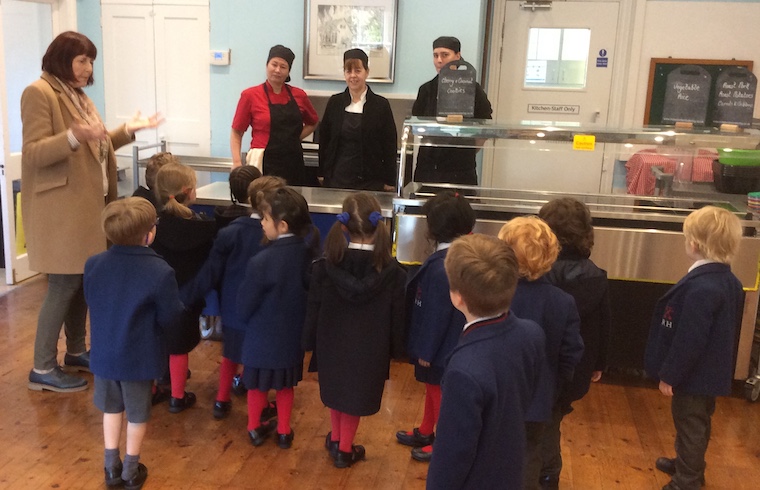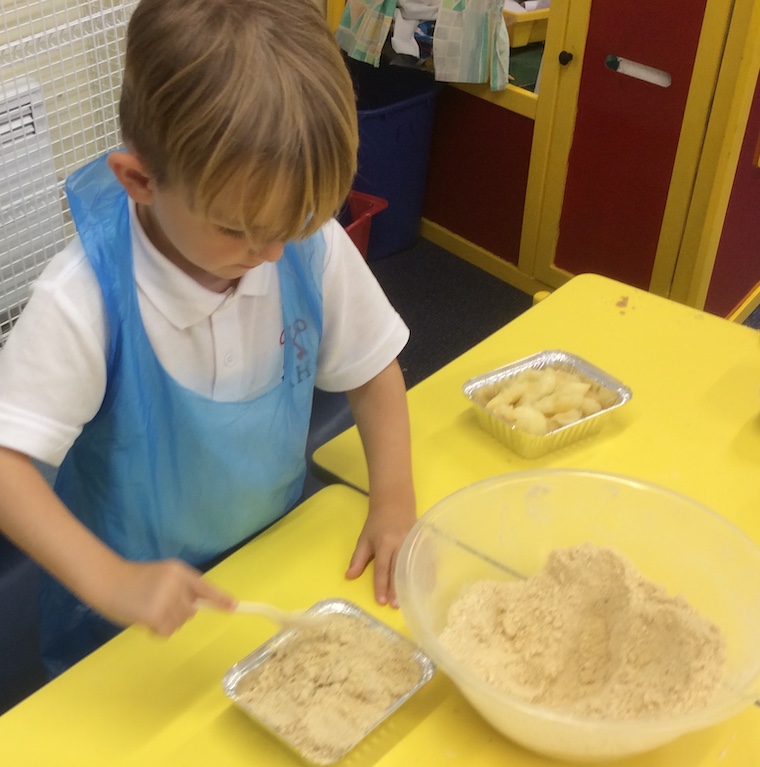 After a little prompting, the children came up with quite a long list as they began to realise it is not just the people in their immediate surroundings that help, but there are a lot of people behind the scenes helping keep the school running smoothly.
As you can see from the photos, they had lots of fun visiting many different people around the school. They then had the opportunity to draw and write about those people.
I was delighted when one of the children brought in and demonstrated how to wear an RNLI helmet. The ways in which the RNLI help lots of people was discussed and the children began to realise how wonderful those people are, especially as it is run mainly by volunteers.
Using our 'more or less' towers of cubes from last week as a springboard and playing dice games involving our cubes, the children learnt about tall/taller and short/shorter. They quickly realised that when comparing lengths, it was important that it was 'fair' and that everything started from the same baseline so that standing on a chair did not actually make you taller. Wonderful artworks have been created using their understanding of length and, after being displayed in the classroom, will come home soon.
Well done to those who have been walking into school for all or some of their journey, as part of our Environmental Week. The children are becoming increasingly aware of how we can help our planet. After the Pre-Prep assembly and discussions, they were able to think of lots of ways of helping Earth. I am sure they will be telling you exactly how to do everyday things in a more environmentally friendly way!
In preparation for next week's learning and our Form 1 Diwali Assembly, the children had the fun task of making little divas which, once dry, will be painted, decorated and filled with a tealight ready for the festival of Diwali over half term. Do ask your child what a diva is, and hopefully they will tell you!
I have included some lovely photographs from last Friday when the children made their crumble to go on top of the apples gathered from our trees last week. I do hope you enjoyed it as I know the children thoroughly enjoyed being involved in the whole process from picking to cooking to eating!