Pumpkins and push pins
21 Oct 2021
It's beginning to feel a lot like... Halloween in Transition.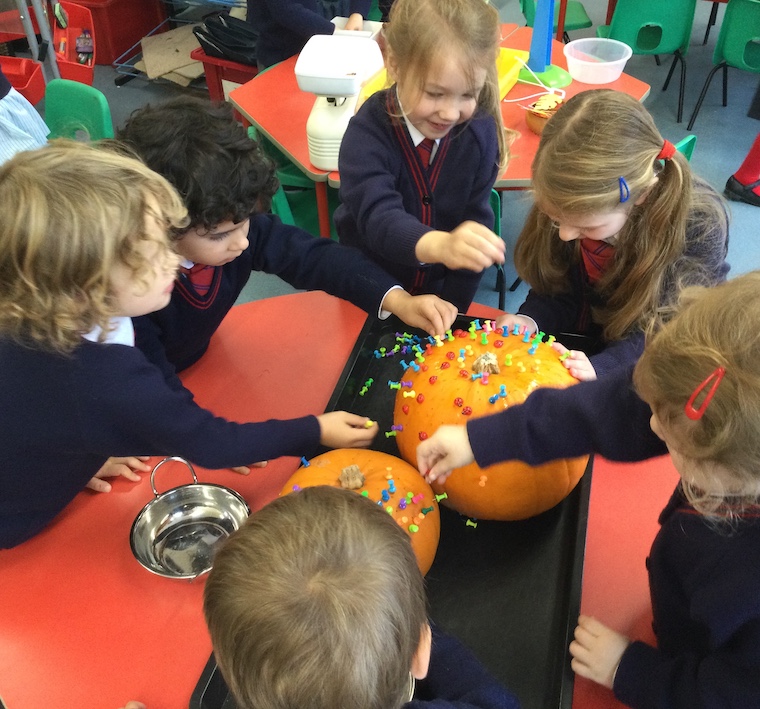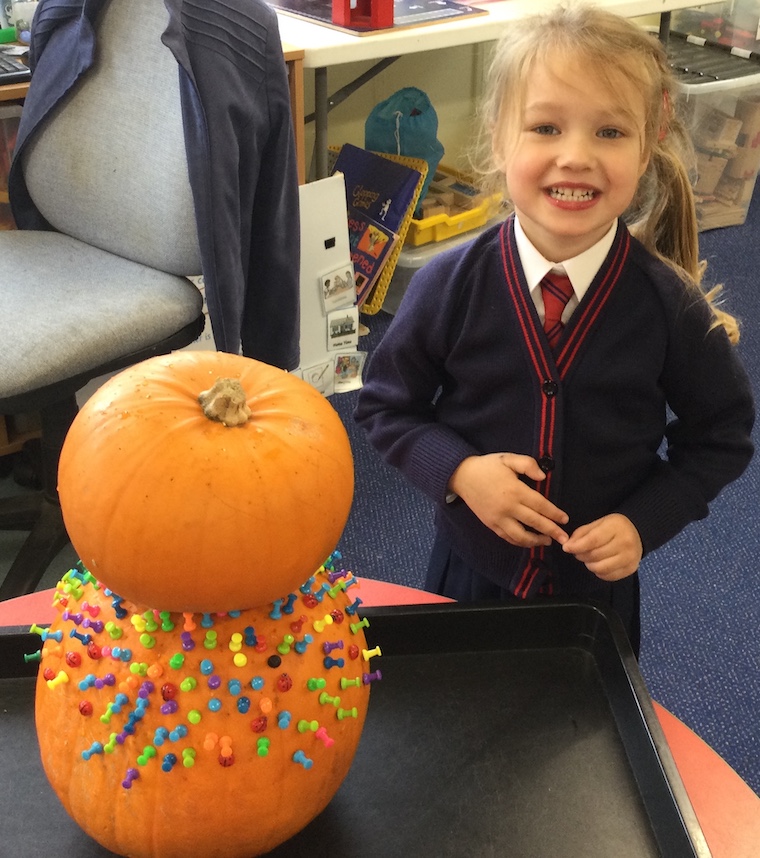 The arrival of two giant pumpkins on Monday morning caused great excitement in our classroom this week. Who knew there would be so many ways in which we could use them!
Finger Gym activities have involved the children making patterns in the pumpkin flesh with the tiny push pins, then stretching elastic bands around to make Geoboards, while hammers have been used to insert golf tees with precision. We even had a go at balancing one pumpkin on top of the other! Games of Tiddlywinks have been played this week too - once again strengthening fingers and thumbs.
We have enjoyed the rhyming refrains in the story of Room on a Broom and the children have learned a new song about a witch's cauldron. They went on to have lots of fun making their own brews and potions, throwing all manner of ghastly items such as snakes, flies and googly eyes into our very own cauldron (preserving pan!) and then decorating their own cauldron with glitter and sprinkles.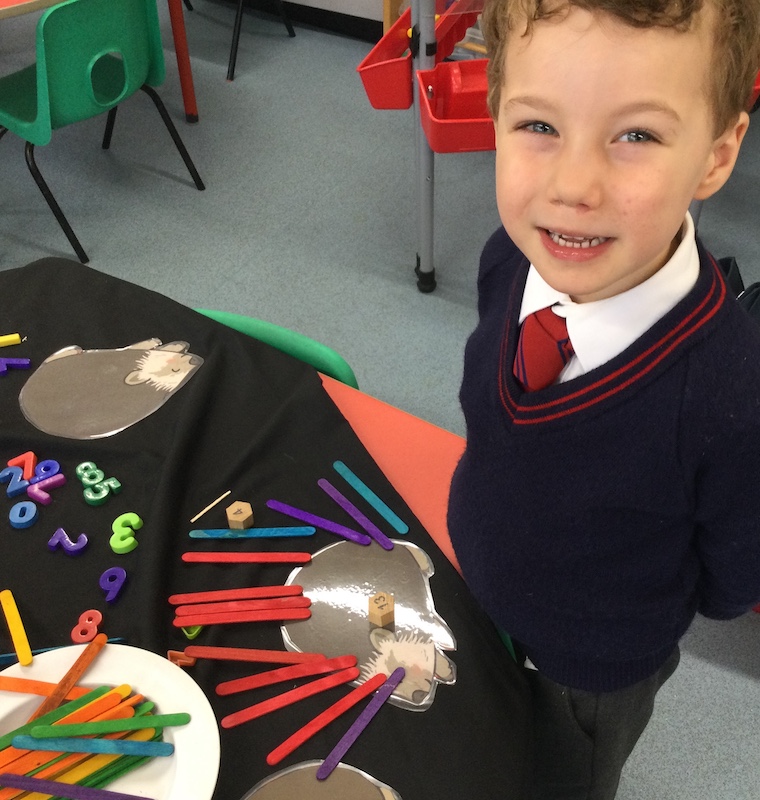 The children's mathematical awareness has been further developed by placing the correct number of 'spines', to correspond with the numerals, onto the hedgehog templates. Various number puzzles have also been in play. Some children have made clever and extremely long structures using the Mobilo. Mrs Nelson came in handy as a human ruler to see if she was longer or shorter than the various constructions!
Our focus letter sound this week has been 'f', which I have to say is my favourite! We decided to do a quick thumbs up to say what a fantastic half-term of friendship, learning and fun everyone has had! We do hope you enjoyed our Pre-Prep Coffee Morning on Friday, when we provided a little flavour of what we have been doing and showed some of our fabulous art work.
Mrs Nelson and I would like to congratulate the whole class on all their achievements and to wish everyone a very happy and restful half-term break.