So many Gruffalos!
21 Oct 2021
The Gruffalo has been a big feature of life in the Nursery this week.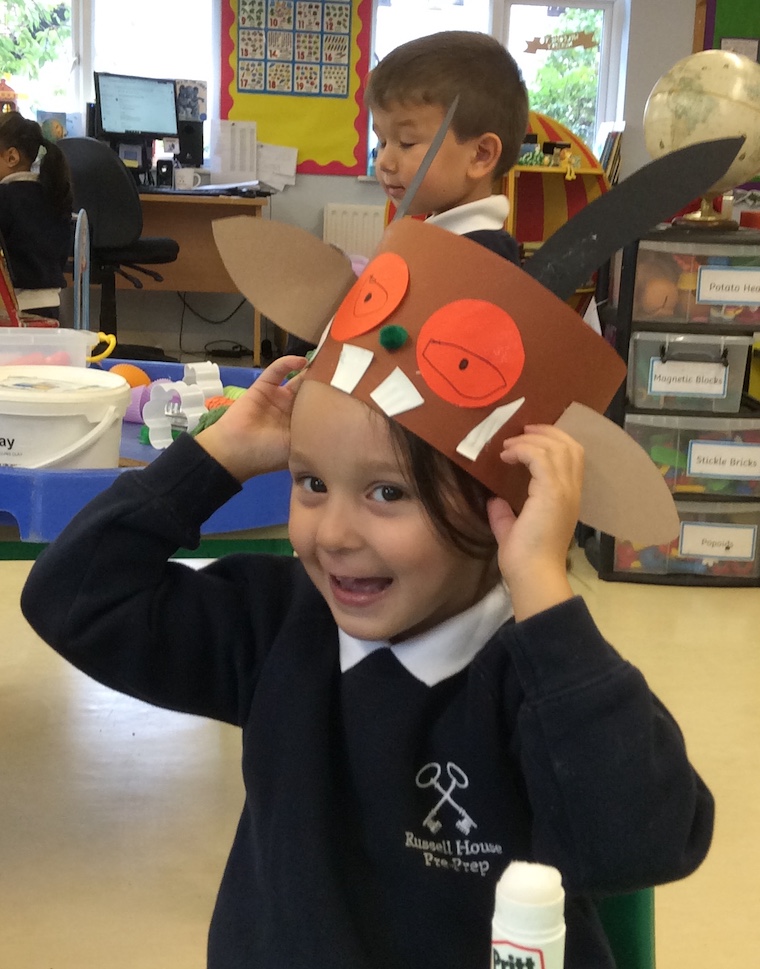 The children have shown amazing recall of The Gruffalo this week while doing lots of activities around the characters of the story. We created a small world using logs, stones and gemstones to make homes for the snake, owl, fox and mouse - not forgetting the Gruffalo! The children drew lovely pictures of the animals in their Special Books and everyone made a super Gruffalo hat, which the children loved wearing for the Pre-Prep Coffee morning. We hope you weren't scared of so many Gruffalos!
A favourite activity this week was making Gruffalo cake. It involved weighing ingredients - and you can see in the photo below that the correct amounts were carefully checked by a couple of the children. The biscuits were bashed into pieces and the butter, syrup and chocolate were melted to make a lovely sticky cake! The children then added apricots for orange eyes, raisins for black tongues and green and purple Smarties and Jelly Tots for the poisonous warts and purple prickles - which funnily enough were the children's favourites!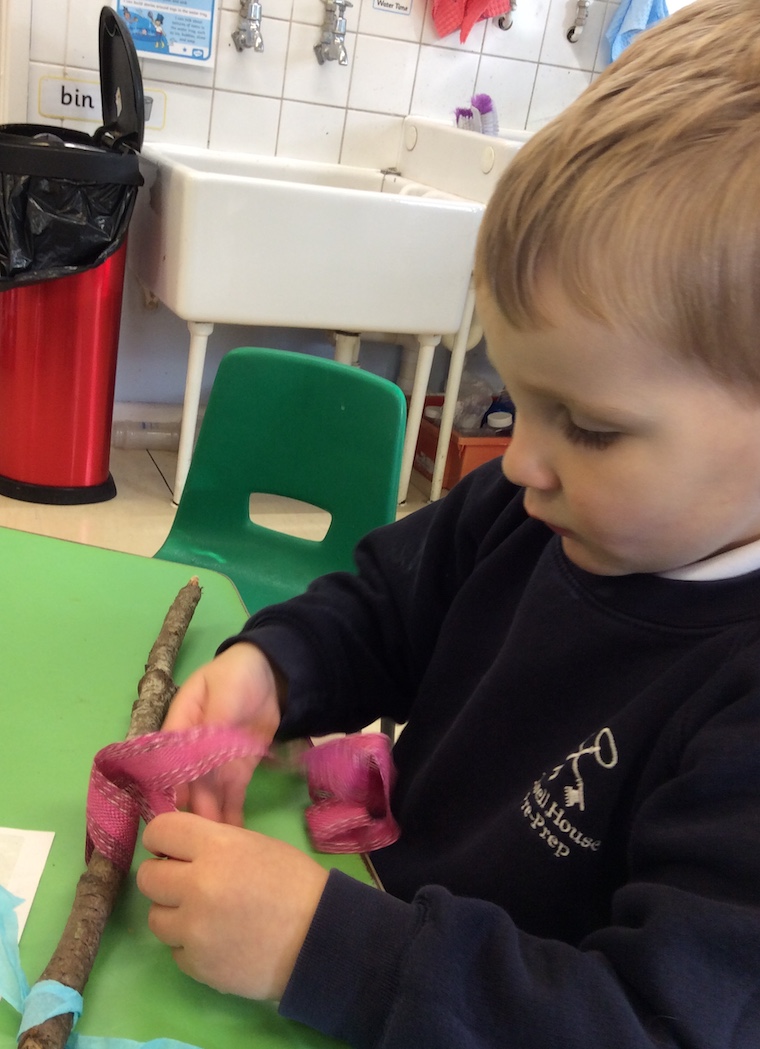 We went on a hunt to find sticks to make wind streamers. The children chose crepe paper and coloured ribbons which they tied to the sticks to make beautiful wind streamers. They proved were fantastic on a very windy Thursday!
It was lovely to see so many of you at the Pre-Prep Coffee Morning. We hope you enjoyed seeing the children show some of the wonderful things they have been doing during the term.
We wish you all a very happy half term and look forward to seeing you all after the holidays for more fun, learning and the exciting countdown to Christmas!