Oranges and lemons...
11 Nov 2021
It's been a fruity week in the Nursery.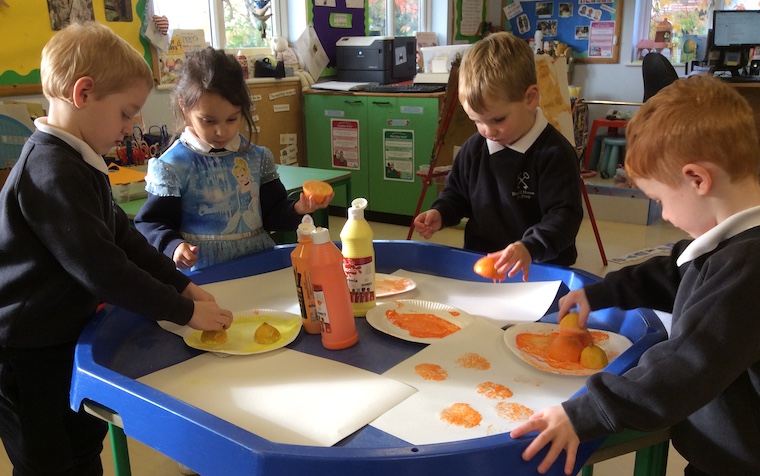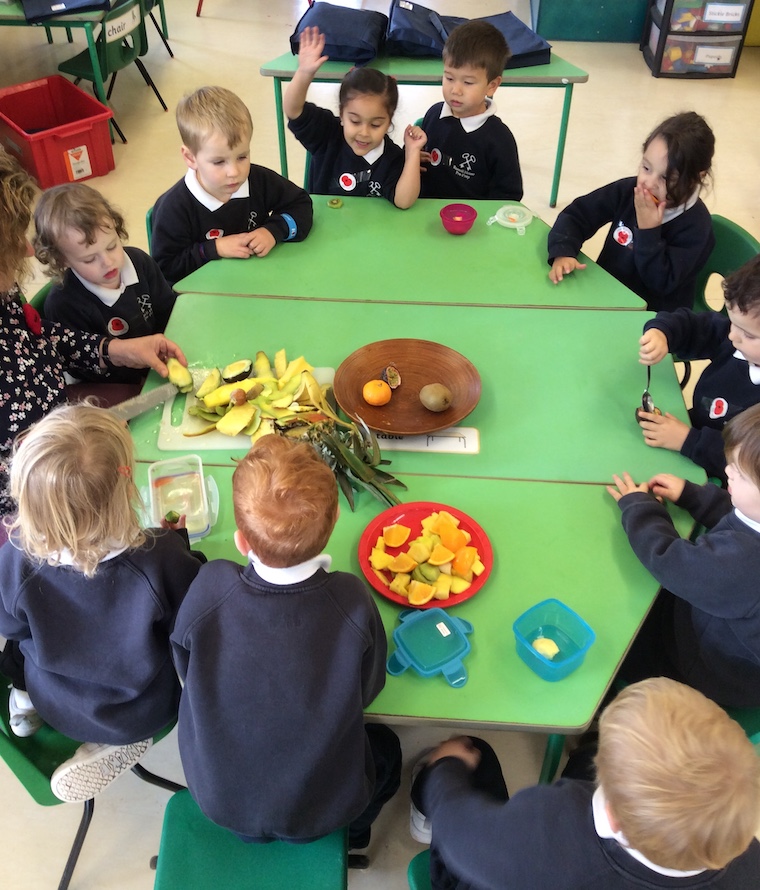 The children have all come back happily after the half-term break, full of things they have been doing - it's lovely for them to share their news at carpet time and when we read the Home/School Journals.
This week we have been reading Handa's Surprise and many other favourite stories too! The children have been learning new words from the story which they remembered with amazing recall when retelling the story and playing Kim's Game to guess the missing animal or piece of fruit.
They filled tubes with seeds, dried beans and lentils to make rainmakers which they covered with their favourite animal print. We all had great fun listening to various animal noises on the Animal Soundtracks CD and trying to decide which animal was which. Some were quite tricky to identify!
The children explored colours and textures while they made firework pictures printed with oranges and lemons. They squeezed oranges using the squeezers to produce fresh orange juice to drink, which most of us agreed was delicious!
They have also been sorting healthy and unhealthy food by making pictures of their own lunch boxes - a few children managed to convince us that chocolate and cookies were good for us! The playdough Doctor Drill n Fill Set has led to lots of conversations about looking after our teeth. The electric drill has been very popular, with playdough teeth being drilled and refilled.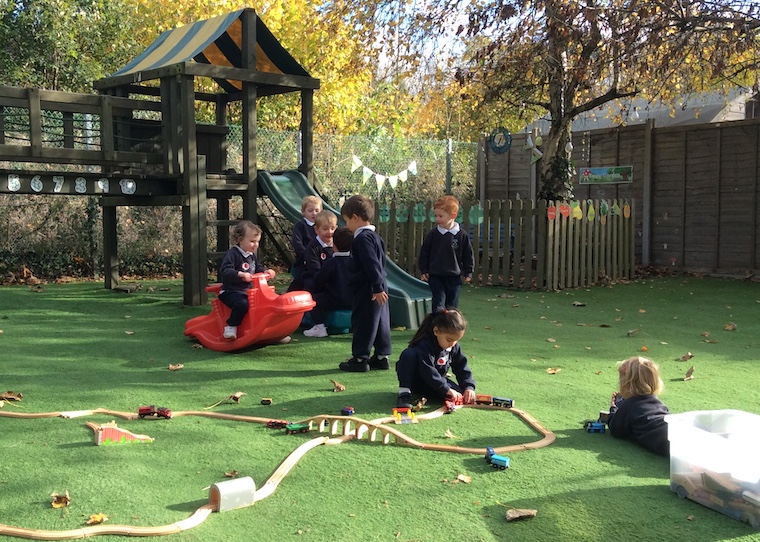 Of course, we have been playing outside in the beautiful autumn sunshine with favourite cars and trains, and becoming like sand monsters in the sandpit!
The children listened to a Pre-Prep Assembly about Remembrance Day and took part in a minute's silence on Thursday. We have been talking to the children about why we wear poppies (one child told me it was because it suited my outfit - how lovely!).
We have begun learning the Christmas songs for our Christmas play, so we hope your children have started singing them at home too.