Roaring rockets
17 Nov 2021
There have been strange goings on in Transition this week!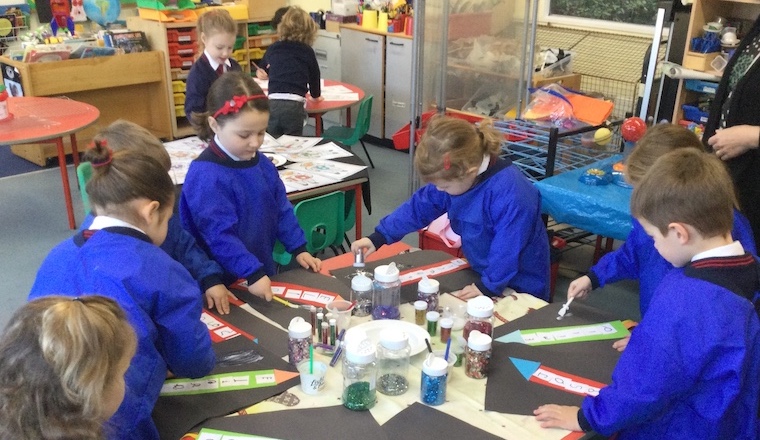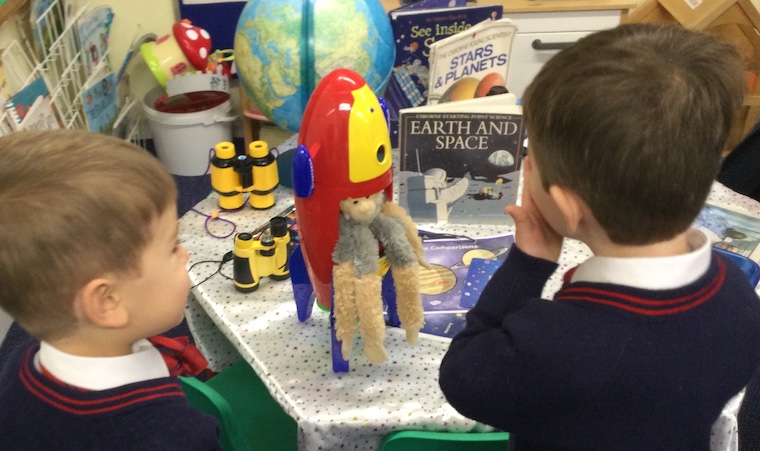 One morning, we found that Mr Monkey had decided to go for a ride in a rocket. On another, we arrived to see that Buzz Lightyear had landed in our International Space Station! Whatever next?
The children have enjoyed a really fun week, playing with the toy aliens and exploring our solar system resource. They added the correct number of moon rocks and aliens to the numbered astronauts, and used the balance scales to weigh everything too. They carefully assembled rockets using different shapes, and added the letters of their name to the windows, while creating sparkly, glittery skies. One of our children suggested it looked like meteors in the sky! The rockets are now on display in our cloakroom, zooming off in all directions.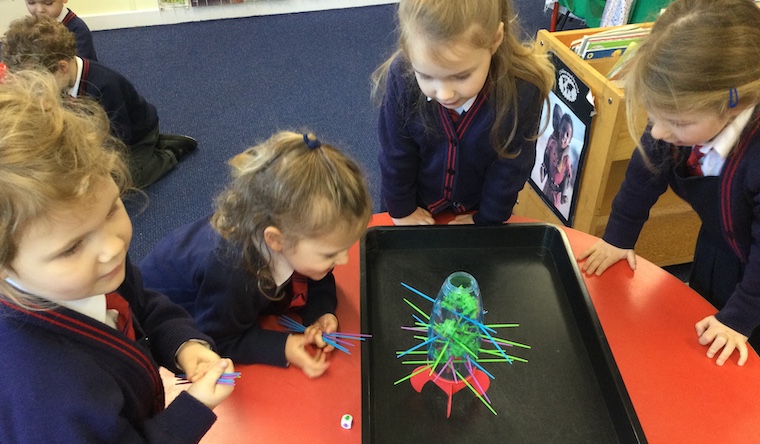 Finger Gym has seen the children persevering with weaving foam strips under metal cooling racks and playing an alien game of Kerplunk, carefully pulling out the sticks to avoid the aliens falling. Mark-making has centred around copying firework patterns in the night sky onto the whiteboards, while some very neat colouring of rockets, spacemen and planets has taken place too. We have also sung songs about going to the moon in a spaceship and Zoom, zoom, zoom has become a daily favourite!
Anti-bullying week in school has made us take a look at unwanted behaviour through the power of books. The books described two children who we have all decided we would not like to have in Transition - Jack and Billy who certainly do not behave properly. We have reinforced the words children should use if they want someone to stop doing or saying something they don't like.
This week's letter sound is 'j', and to whoops of delight, we just had to take a look at some real, wobbly jelly and then start our jiggling! I hope everyone has a jolly good, wibbly wobbly, jiggling weekend - and don't forget to take a look at the night sky before bedtime!