If you go down to the woods today...
18 Nov 2021
Our topic this week in Robins was Woodland Animals.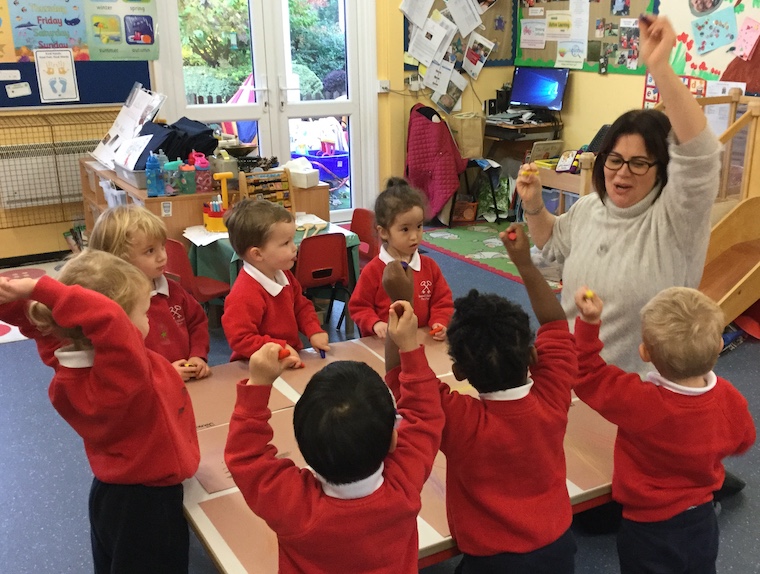 One of our favourite books is Percy the Park Keeper, so we shared this as part of our topic. The Robins enjoyed their cinema-time watching Percy on the class computer. One Robin compared Mr Luke and Mr Phil to Percy, as they look after our grounds collecting all the autumn leaves.
Our Talk for Learning board was very popular this week and the children enjoyed finding all the pictures. Some were quite tricky, so we had to work together.
Continuing with our topic, we discussed woodland animals - hedgehogs were the children's favourite. With this in mind, we made ciabatta hedgehog rolls. The children enjoyed mark-making in the flour and then carefully rolled their dough to make a hedgehog shape. Finally, they added sultanas for the spikes.
We had a midweek scrimble to music when everyone danced, wiggled and listened to instructions as they made circles and lines to Footloose.
Numbers have been popular this week so, following the children's interests, we explored numbers, counting and weighing. The Robins enjoyed using the antique scales to weigh various objects, and I was thrilled to hear them using mathematical language in their play.
We enjoyed a yummy picnic on Wednesday and a walk around the school grounds. The Robins were very excited when they saw the flask, as they love hot chocolate. This was accompanied with sandwiches and slices of fruit.
The children have been practising their Christmas songs and are all doing such a fantastic job! Not long now until we meet our wonderful Christmas friend, Elvis the Elf.