Testing teeth
25 Nov 2021
Form 4 are discovering how various liquids affect teeth.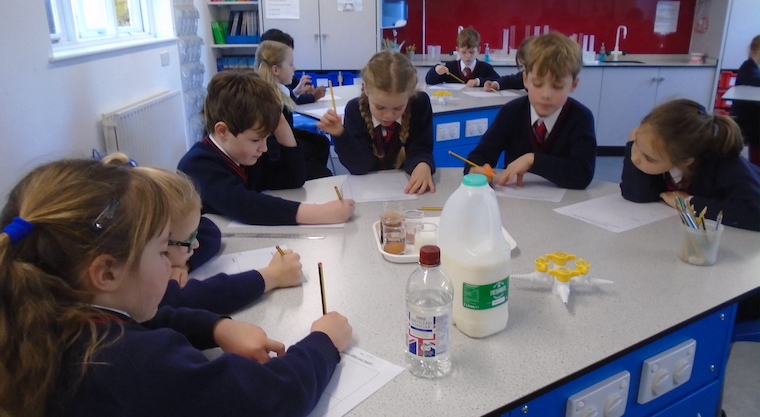 Form 4 have been experimenting. They wanted to find out how different liquids affected their teeth. They didn't have enough real teeth to use, but luckily the kitchen saved egg shells to use instead. They will react in the same way. The children carefully covered the shells with various liquids and are looking forward to finding out what has happened to them next week.
The children have also been busy writing escape plans in English. They imagined they were trapped inside a giant's bag and had to come up with an escape plan. They produced lots of wonderful ideas!
Maths has been all about measurement. The children have been practising measuring to the nearest mm with a ruler and then converting between units.
In Humanities, they have begun a new geography topic about map skills and enjoyed trying to follow directions to find hidden treasure.