Asteroids and Meteors
25 Nov 2021
During another week of space antics, Transition set about making rock cakes.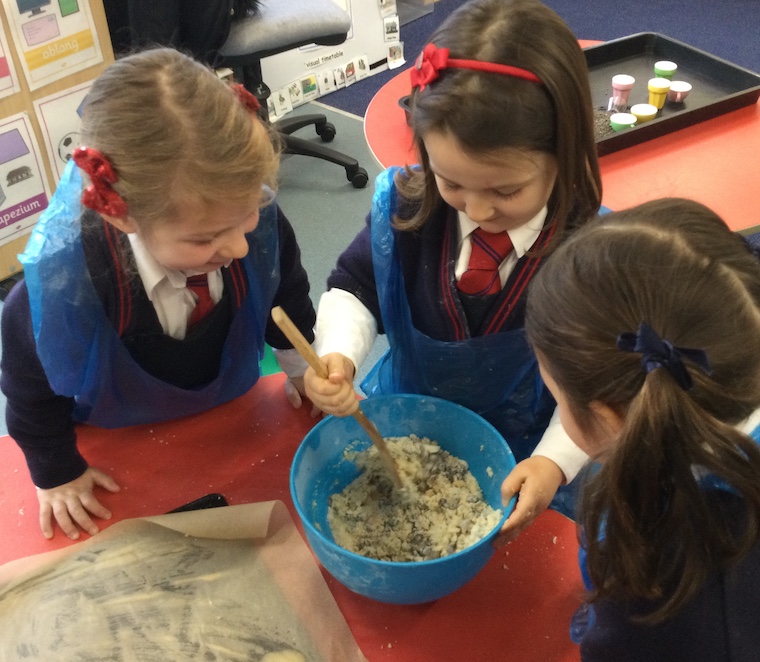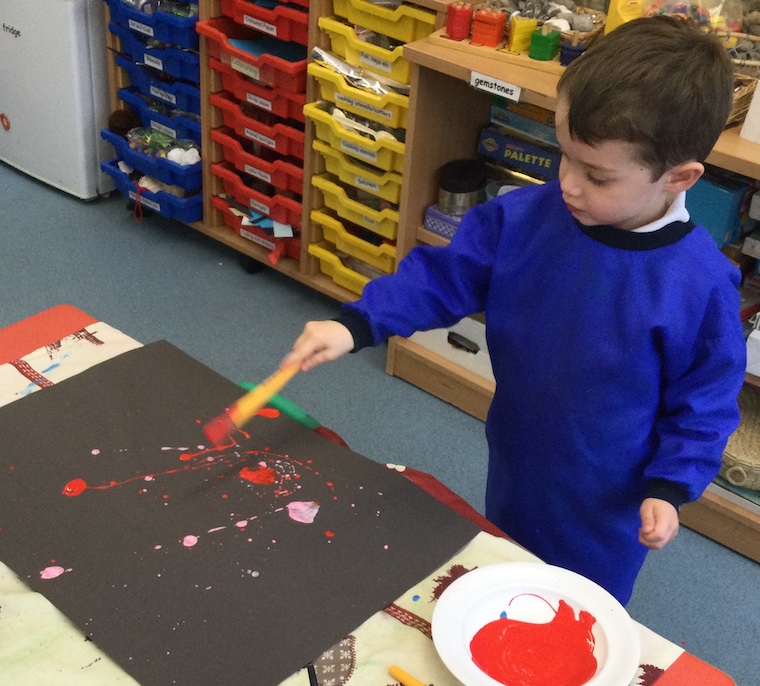 The children have been bringing their own books all about space into class this week and our shared knowledge has been expanding daily! Some children have created meteor showers using splatter painting techniques to great effect. Flicking the paint onto the paper helps develop their wrist strength too. Others meanwhile, have been colouring rockets and creating collages of planets.
Mathematical development has been supported by adding the correct number of coloured gemstones to the numbered stars, while in literacy, we have read stories about night skies, which have reassured us about going to bed at night and how the morning is waiting to wake us up. I wonder if the children will remember the phrase in the story of Newton, where he wisely says: "There's always an explanation for everything".
This week has seen lots of dressing up and role-play in class. We have enjoyed being builders, doctors, knights, princesses, Ironman and just about everything in between! All great for language development and building independence in dressing, as the children learn how to put on their chosen outfits by themselves.
The highlight of our week was most certainly our baking activity, when we made rock cakes. So much hands on learning took place, including good hygiene, reading a recipe, using scales and techniques such as chopping, stirring and rubbing in. The resulting cakes smelt divine, and the children were very excited at the prospect of bringing them home. We even visited Mrs Irvine to deliver cakes to her, Mr McCarthy and Mrs Burness, who thought it was a good excuse for a cup of tea!
This week's letter sound is 'zzz'. We sang one of our favourite songs, Zoom, zoom, zoom, to the whole of Pre-Prep in Assembly to reinforce this sound. We also proudly shared some of our recent work on space and sky. Well done everyone on a great week of learning and fun!