From kangaroos to Christmas elves
01 Dec 2021
It's been a busy and exciting week in Form 2!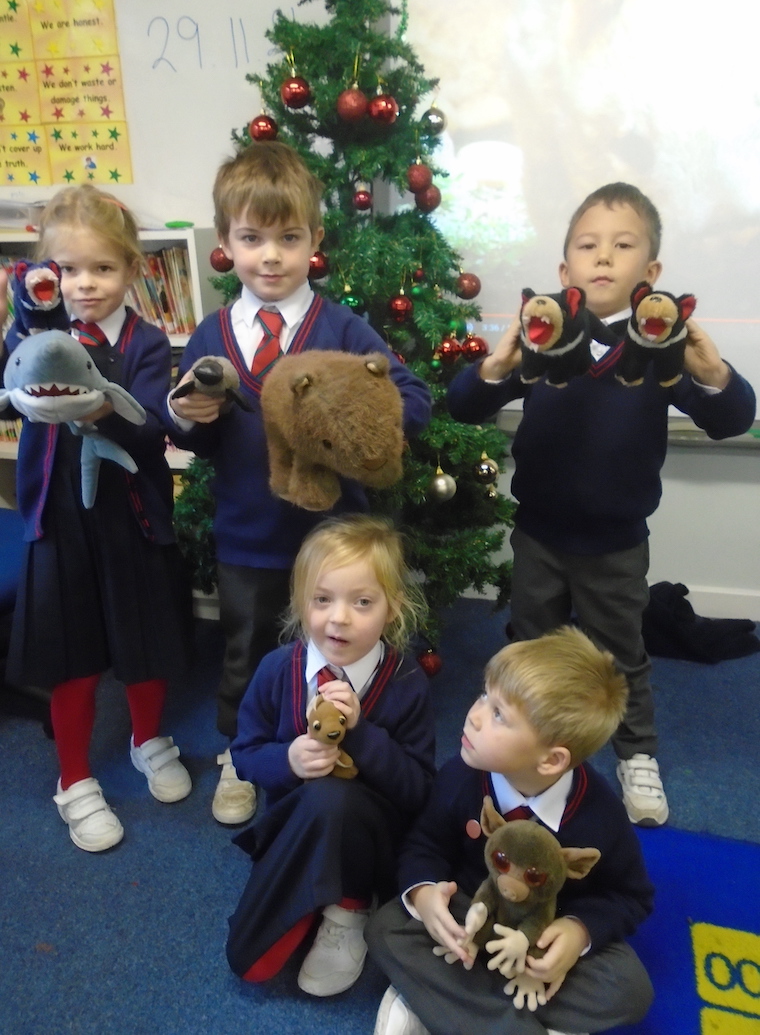 This week the children have been writing about Australian animals. They brainstormed facts they already knew and then watched a short video about the animals there. They enjoyed looking at the wombat, kangaroo, Tasmanian devil, koala, and platypus soft toys belonging to Mrs Varley. Form 2 are now Australian wildlife experts!
In Mathematics, the children are learning their two, five and 10 times tables. They have also been working hard on worded problem-solving for addition and subtraction. We opened up our class shop and the children managed to sell about half the items in the room!
In Science, the children carried out an investigation to test whether materials could keep a teddy dry.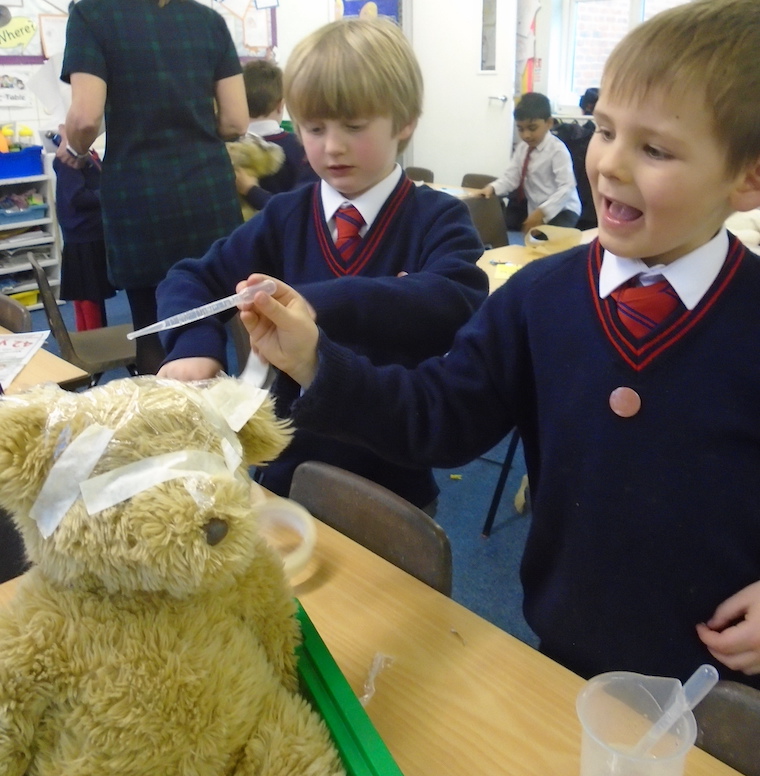 They first made a prediction on whether they thought the materials would be waterproof. Then they tested each material as fairly as possible. The children made a hat out of the materials and squirted five drops onto the hat using a pipette. Some children are understanding a fair test in science. Well done!
The children helped decorate the Christmas tree which was so exciting. We found two elves which have been placed on the top of the tree to watch all the amazing hard work that goes on in the class.