Meet our festive friend
02 Dec 2021
Our topic this week in Robins was trees.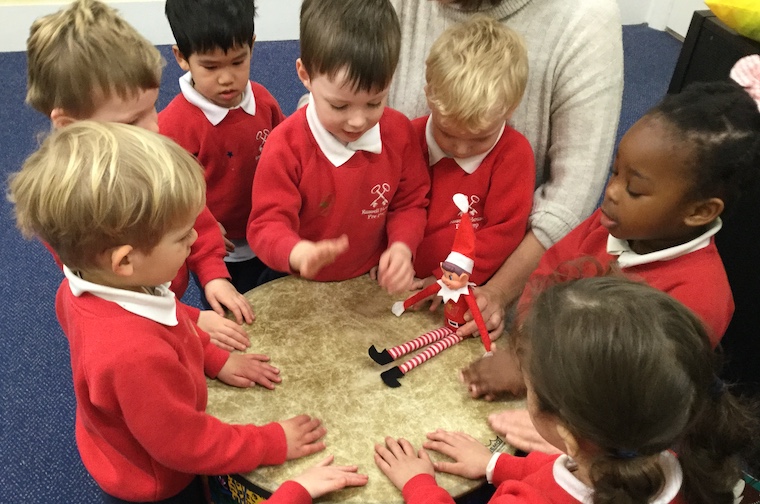 The children have enjoyed learning about the parts of a tree, picking up lots of interesting new words in the process. Their favourite tree has probably been our Christmas tree in class which they had lots of fun adorning with festive decorations.
It has certainly been a very exciting week as Elvis the Elf arrived all the way from the North Pole. We carefully knocked on his suitcase to wake him up, as we could hear someone snoring. Then all of a sudden…POP! Elvis jumped out and waved to all the Robins. Elvis is certainly not a cheeky Elf, as he likes to see children doing the right thing. He especially likes seeing children do 'good sitting' and 'listening'. Apparently, Christmas biscuits are his favourite snack, so we decorated biscuits using a variety of festive decorations.
The Robins took him to our Christmas assembly, and were able to show their Christmas lists of the things they would like. Big bubble cars and Lego were the most popular. I was very proud of the children as they all did a fantastic job of displaying their work. We also provided Pre-Prep a sneaky peek of Christmas songs from our concert.
Continuing with our festive activities, the children made Christmas bags and were super busy creating and decorating lots of lovely things to pop inside. On Wednesday, we started our Christmas advent calendar and the Robins have been adding a picture each morning.
Elvis the Elf has been very impressed with our Robins, so he has handed out lots of stickers. It's lovely to see the children so excited to come to school to wake him up from his sleep. At the end of each day, the Robins tuck him into bed to make him nice and cosy. The children are having so much fun with their Christmas friend. He might even make an appearance at our Christmas Concert next week!