Celebrations have begun!
02 Dec 2021
I can now safely say that Form 1 are well and truly into the celebrations of Christmas!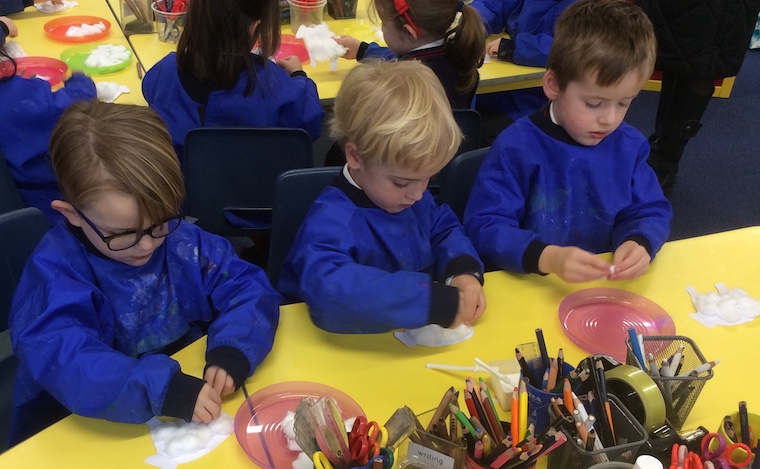 Herds of sheep and hosts of angels made by the children have been arriving in the classroom on a daily basis and the children are beside themselves with excitement. A clatter of Rudolphs have found themselves on one of our display boards too.
This week has seen Maths centred around the number 24, and I am sure you know why! The children had lots of fun making everlasting advent calendars this week and then had even more fun turning down the tab each day and working out how many 'sleeps' to Christmas day.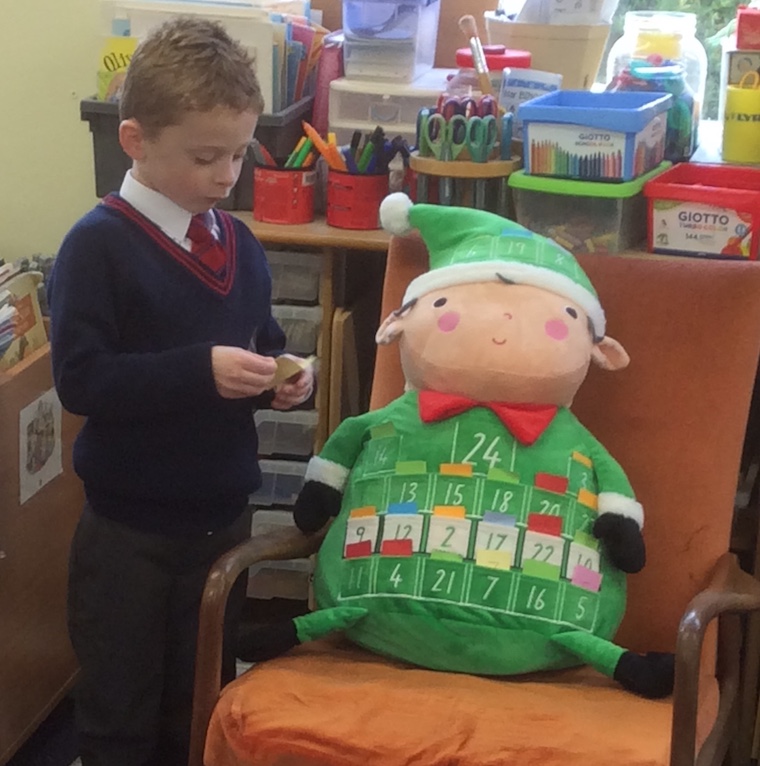 We also have a rather large Christmas elf who resides on the class chair and is our other advent calendar. In each of his numbered pockets, there is a challenge or a Christmas question that the children complete. Day one challenged the class to sing Jingle Bells. Day two asked them to work out how many days to Christmas.
To complete the Christmas atmosphere, I am pleased to report that our tree is now up and was decorated by the children in their own special way i.e. heavy on the tinsel.
Naturally, we have been rehearsing our Christmas performance this week which has given the children (and the grown-ups) lots of enjoyment and the children have been drawing pictures and writing all about it. We are terribly proud of the children and can't wait for you to see them all in their performance of The Grumpy Innkeeper next week.