As busy as Santa's workshop...
02 Dec 2021
Christmas arrived in Nursery this week!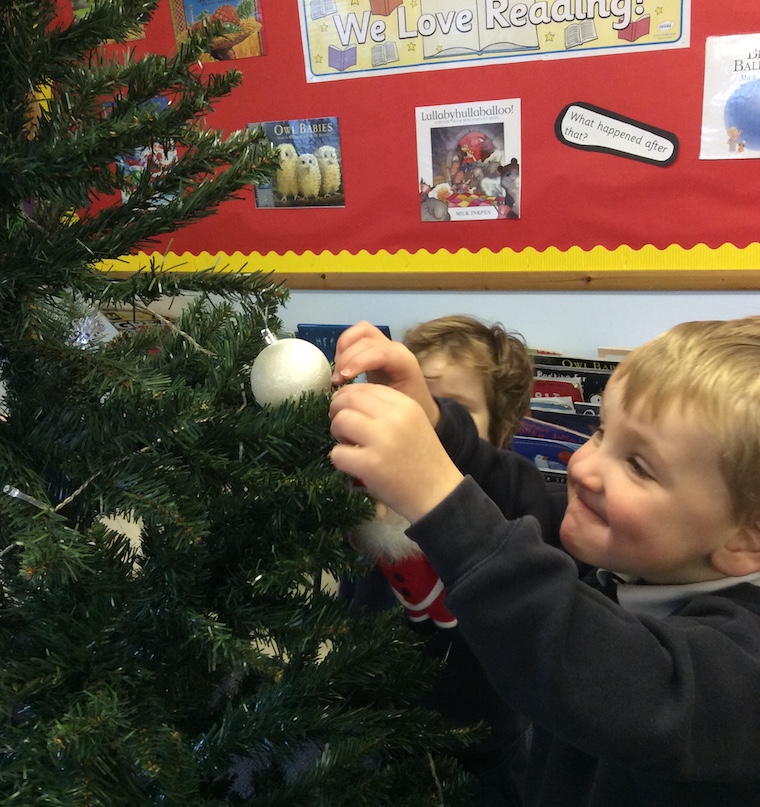 It was clear it had arrived when the children put up the Christmas tree. This was the cause of even more excitement - and giggles - on Wednesday when we arrived in Nursery to find the Christmas tree covered in underpants and knickers - just like in our story, Aliens Love Panta Claus. After a chat with the Nursery Elf, we discovered the aliens had arrived in their spaceships and decorated our tree. Watch out for aliens at home!
The children have been exploring shapes by making Christmas aliens - the most fun part was counting how many eyes they had.
Nursery is as busy as Santa's workshop as the children make Christmas decorations to bring home at the end of term. The children have also been busy putting together Christmas puzzles using recycled Christmas cards in their Special Books.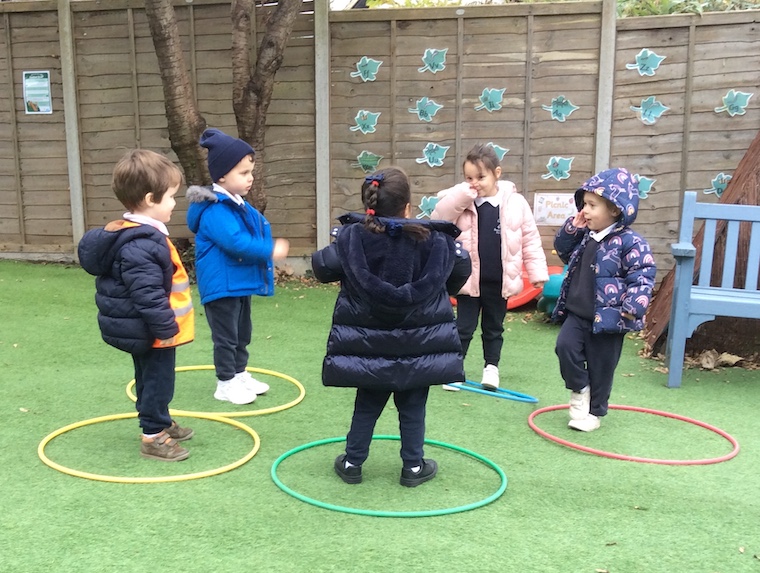 They were excited to find ice in the garden after a very cold night and enjoyed scooping it out of the sandpit cover and jumping on it on the ground.
Aside from Christmas activities, we have had train tracks and sleepovers as well as a doctor's surgery. Some children have even been on a plane journey to Lapland - we hope they didn't need to do a PCR test on arrival! They made up their own game of Duck Duck Goose in the garden by using the hoops to stand in, as the ground was too cold.
Finally, we have had our final practice for our Christmas play and are looking forward to the dress rehearsal and performance next week. We are so excited to be seeing you all - family and friends are very welcome.