T-shirt tummies!
09 Dec 2021
Form 4 have been discovering exactly what's in their tummies.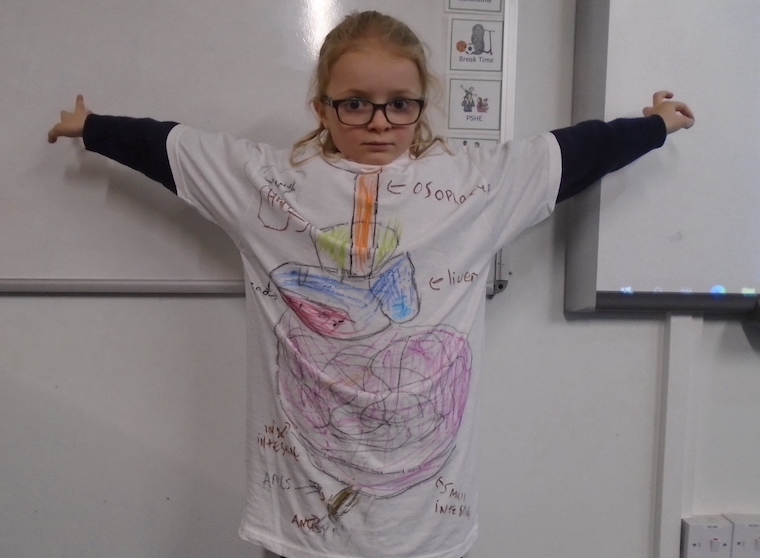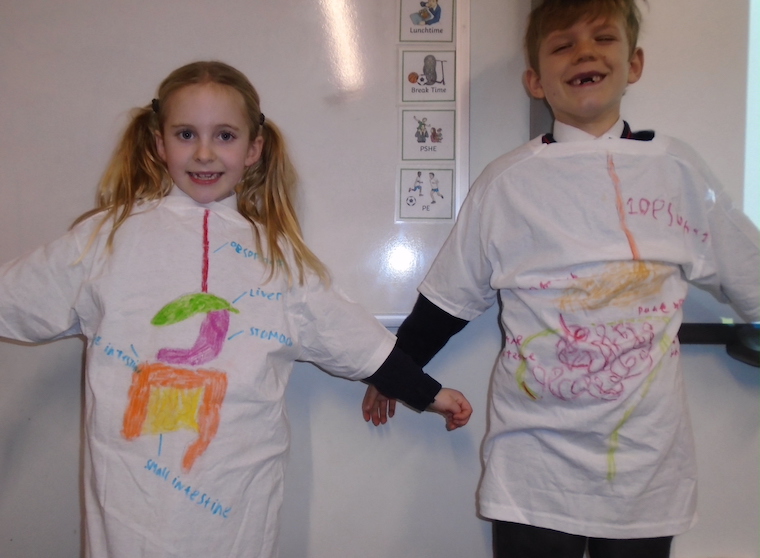 In Science, the children drew and labelled the digestive system on a T-shirt, trying to get the scale right for their own bodies. They used fabric pens and crayons to make it stand out. They also competed in groups to answer a quiz about teeth.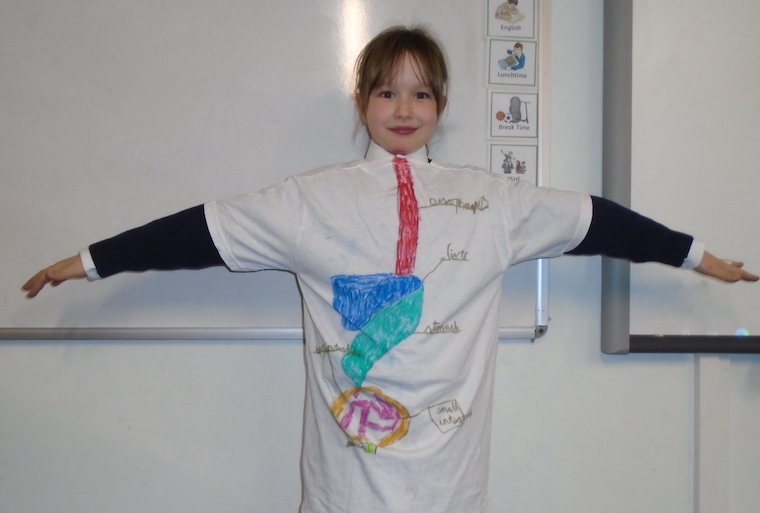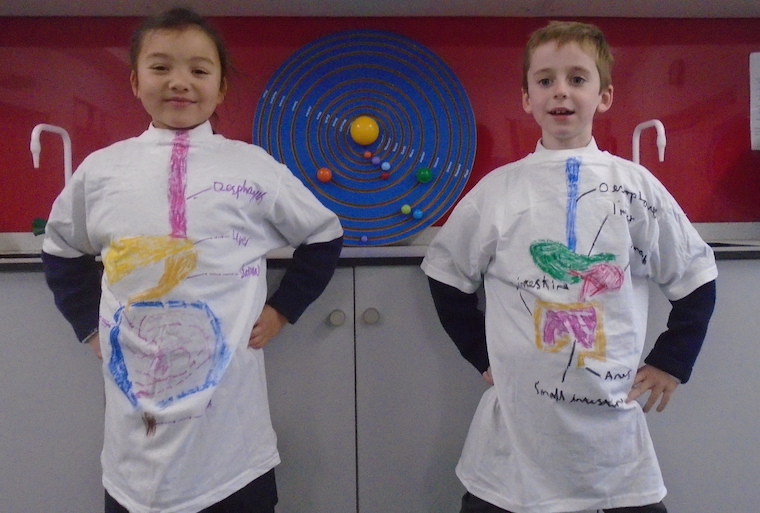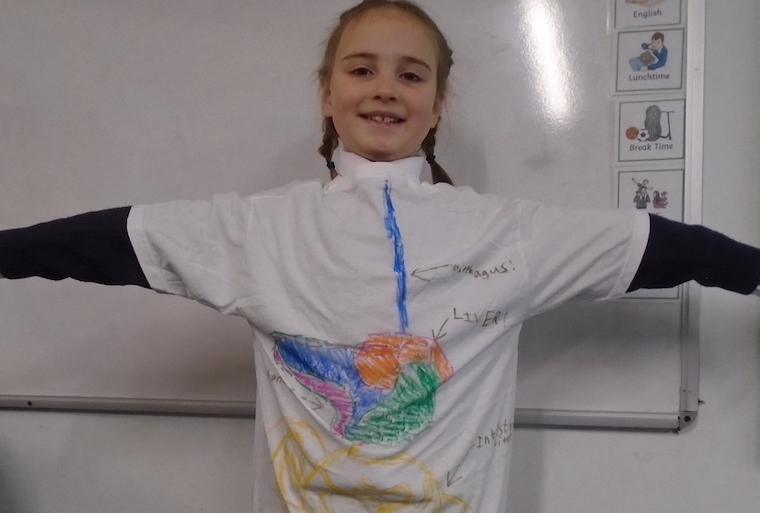 In Humanities, they enjoyed looking at atlases and Ordnance Survey maps. They quickly realised that they needed to refer to the key to find out what things were, and that the scale of the map was important depending on whether you would be flying, driving or walking.
Maths has been a continuation of measures and converting between units. There has been time for letter writing in English sessions as well as finishing off exciting escape plans.