Gold stars all round!
09 Dec 2021
Form 1 is buzzing with preparations for Christmas.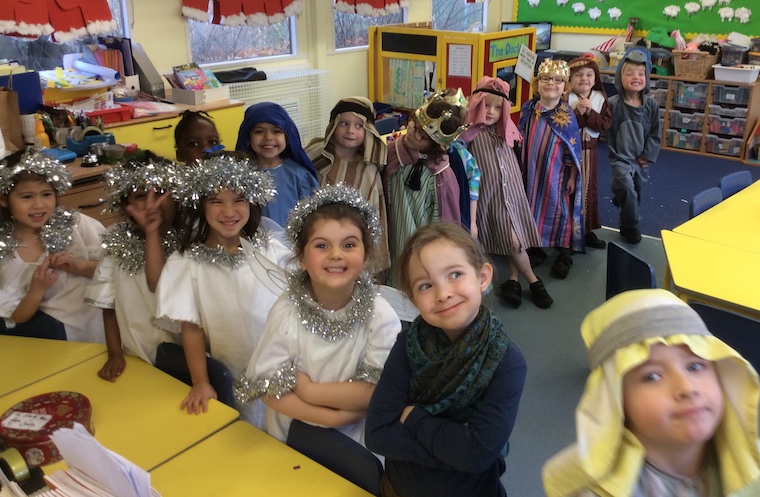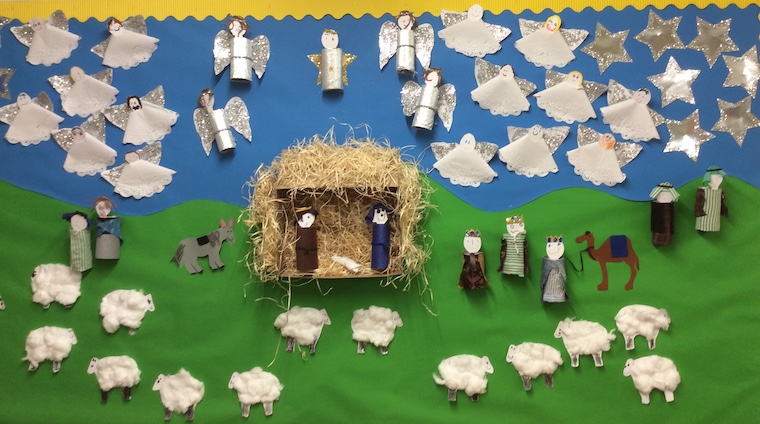 Didn't they do well! Thank you for being such a lovely audience. Your applauding and oohing and aahing helped build the children's confidence as they realised just how much you were enjoying watching them perform. We were so proud of each and every one of them as I am sure you were too. Gold stars all round! You can see pictures from our performance to the school here.
The excitement for Christmas is reaching unheard of heights in the classroom as the children carry on with their preparations for the holidays. As you can see from the photographs, stockings are being made, as well as presents for some very special people. All the children absolutely love making and giving gifts to others, especially to mummies and daddies, and feel so much pride in their creations.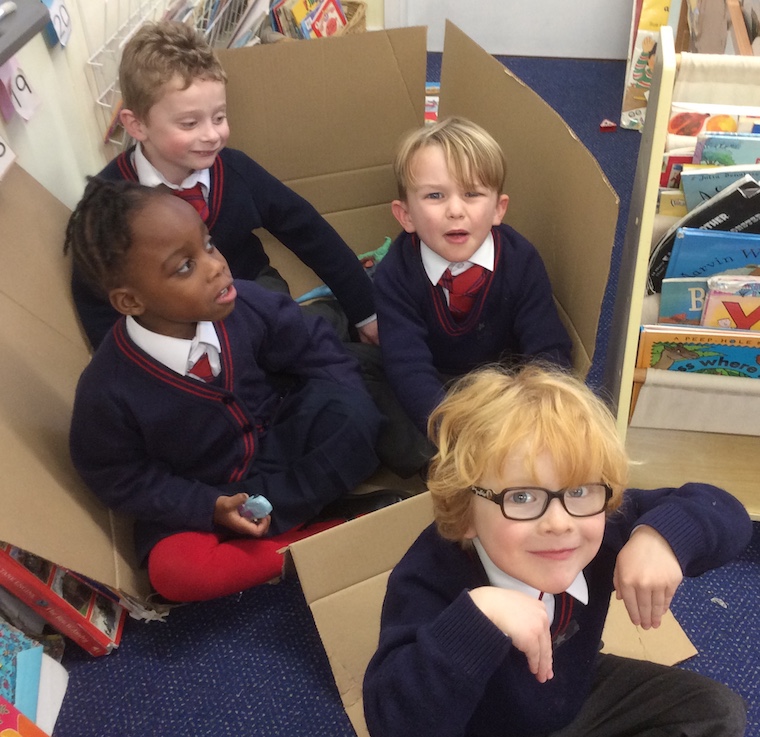 Paper chains are growing at a rapid pace, and we are hoping that we can make chains that stretch across the length of the classroom. Our sparkly nativity scene, which the children have loved making, is now up on the board. It joins the Rudolphs which make us all laugh as we pass them each morning.
Our Christmas post box is filling up and the children have enjoyed helping distribute the cards to each other. Another box being put to good use is our current cardboard box which has been used by elves as a sleigh with a reindeer pulling it along. When it had served its purpose and was past its best with all those elves squishing in, the children decided to cut it up to wrap presents (mainly cars and dinosaurs) to go under our sparkly tree - Amazon has a lot to answer for! Have a great Christmas!