Baking, bubbles and silver stickers!
09 Dec 2021
The topic this week in Robins was our favourite books.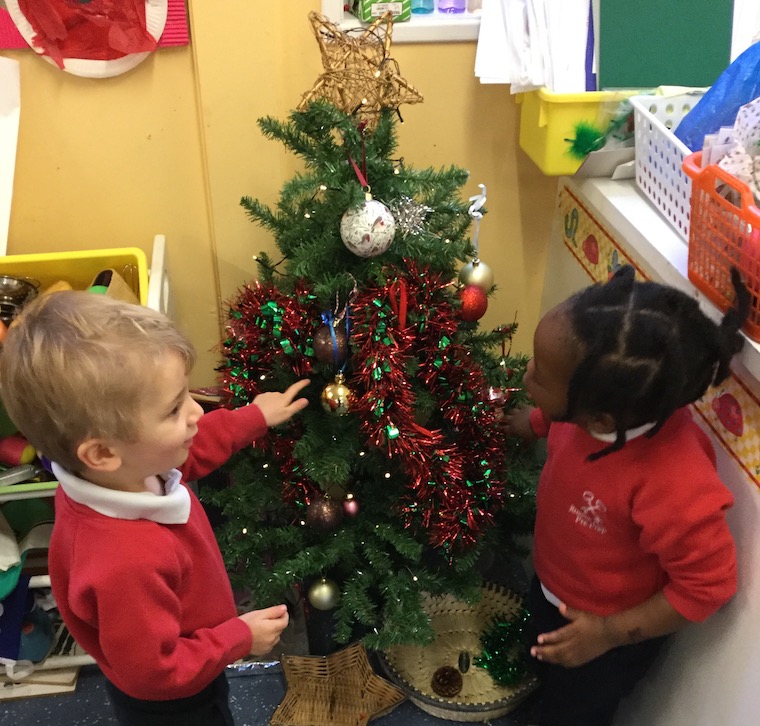 The children enjoyed sharing lots of their favourite stories, ranging from The Gingerbread Man to The Hungry Caterpillar. The Robins also enjoyed a cinema treat of their favourite stories. We held a poll in class and the most popular choice was The Snowman. I must admit, this is my favourite story for this time of year, especially as it was our Christmas Concert and Party on Friday. One Robin also brought in her Snowman book to share during carpet time with her friends.
As part of our topic, we made a delicious cinnamon and raisin Gingerbread Man cake. The children took turns to add ingredients and stir the mixture. This also prompted lots of conversation and mathematical language. The Robins identified which egg was the biggest and smallest. We popped it into the oven to cook for 30 minutes and then left it to cool down.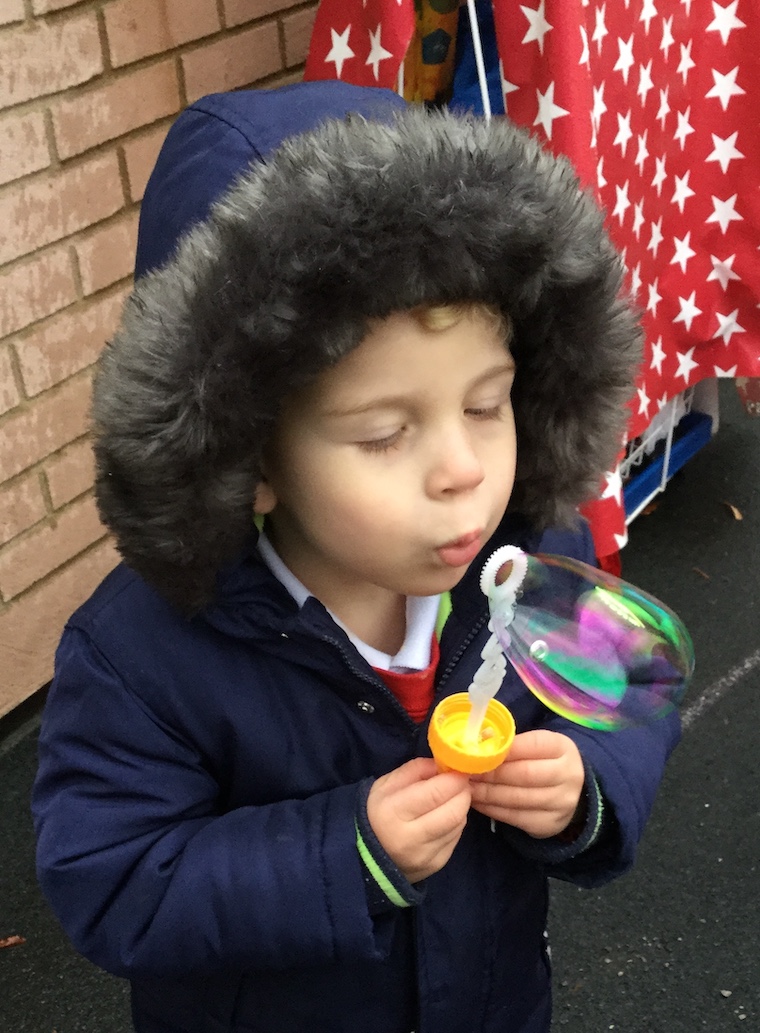 The children were amazed when their Christmas friend Elvis the Elf surprised them - he had decorated the cake using icing and sprinkles! The Robins thanked him and gave him a high-five.
At the end of every day, I remove our Christmas decorations on our tree so the children can redecorate it the following day. It's lovely to see the children so excited to enter class and decorate the tree using a variety of festive decorations.
We had a surprise one morning when we opened Elvis' box to wake him up. The children looked inside and realised he was missing. We looked everywhere but he was nowhere to be found. When we entered the Russell Hall to practise our Christmas Play, we discovered Elvis sitting on the chair waiting patiently to watch our performance! He was very impressed with our rehearsal, so on return to class, he had a little surprise for the children…super silver stickers! The Robins were overjoyed and very proud of their stickers.
It was lovely to see the children in their fabulous Christmas jumpers for our Christmas Concert and Party. Father Christmas also delivered some presents - as Elvis had told him how wonderful the children were at singing. You can see pictures taken at our rehearsal here.