Sport reports: Rugby
19 Jan 2022
Our rugby teams have started the season on winning form.
U10/11A v Steephill: We played Steephill at home and won 9-2. We scored six tries in the first half and played very well especially when tackling, rucking and passing. In the second half, we got a little complacent and only scored three tries, while our opponents scored two.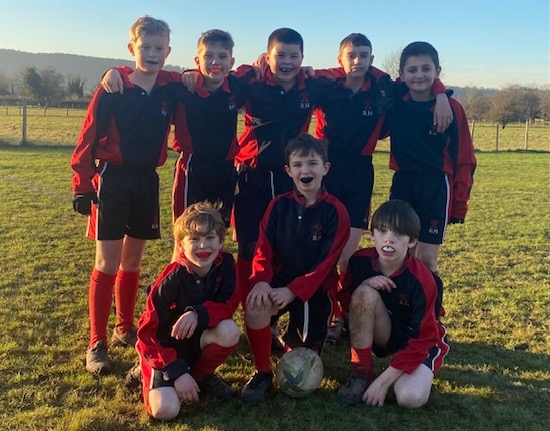 We played less as a team in the second half and, when in possession, ran more as individuals across the field which meant we lacked support when tackled. Overall though, everyone played well and we came out with a brilliant victory.
U10/11B v Steephill: The first game of the season was against Steephill and we were all excited to kick it off. The other team had not experienced much training, so we played touch rugby. Russell House played tremendously well scoring 15 tries to three. A special mention goes to William F who scored four amazing tries, while Michael scored a further three. Well done everyone - we are looking forward to the next game! Xavier was named man of the match following his fantastic straight running and support play. Xavier