Spreading Smiles
20 Jan 2022
Transition have been chasing away the January blues by spreading smiles!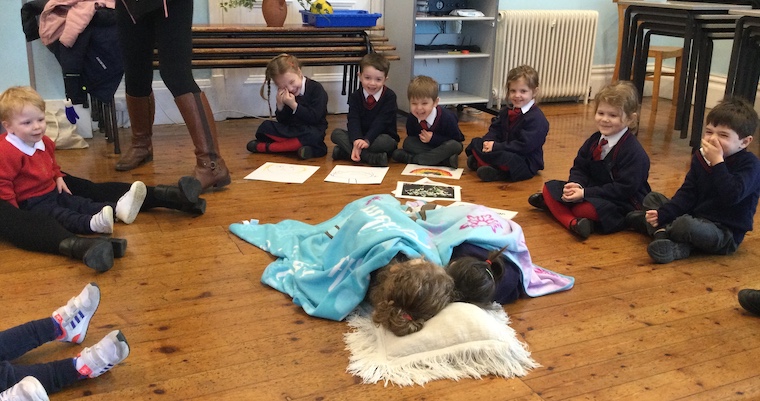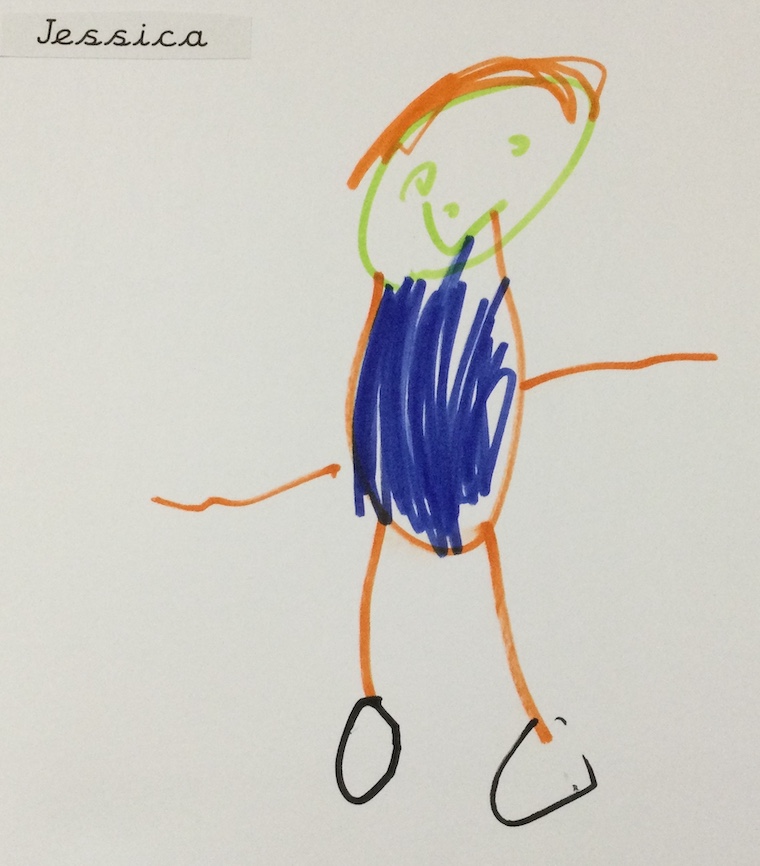 We started the week by completing self-portraits, observing our features in a mirror and then using felt-tipped pens, to either draw our face, or our whole body. The results are now hanging in our Rogues' Gallery - I mean picture gallery! - in the classroom. How lovely to see that the children all drew themselves with happy faces!
We went on to create another circular, smiley face, with an adult scribing on the back what makes each child happy. From rainbows to hugs, it was lovely to read about simple pleasures making the children happy. As it was our turn to host Pre-Prep Assembly on Wednesday, everyone chose someone to give their smile to, be it a teacher or a child, to help spread some happiness.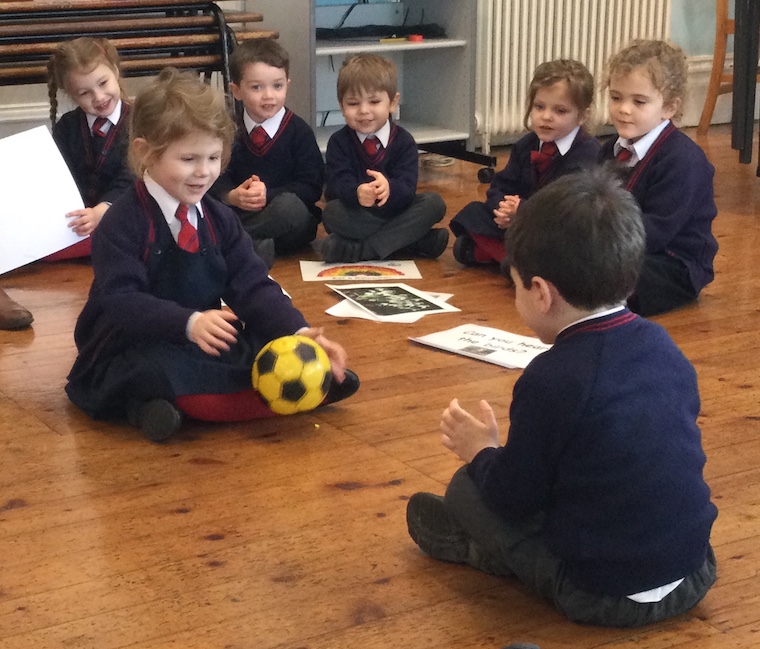 We also presented our Transition Top Tips for beating the January blues - including exercising, eating healthily, getting plenty of sleep, looking at nature all around us, listening to the amazing birdsong at this time of year, enjoying playing with our friends and of course, smiling at one another! Mrs Nelson and I were so proud that everyone took part in our special Assembly with enthusiasm. It was lovely to see how many happy faces we created in the audience as a result. Incidentally and amazingly, as we set off for Assembly, we observed a real rainbow outside!
More faces were created during transient art activities, when the children selected an assortment of resources such as buttons and wool to create a face. They enjoyed changing their designs. We also carried out an eye colour survey, deducing that brown is the most common eye colour in our class.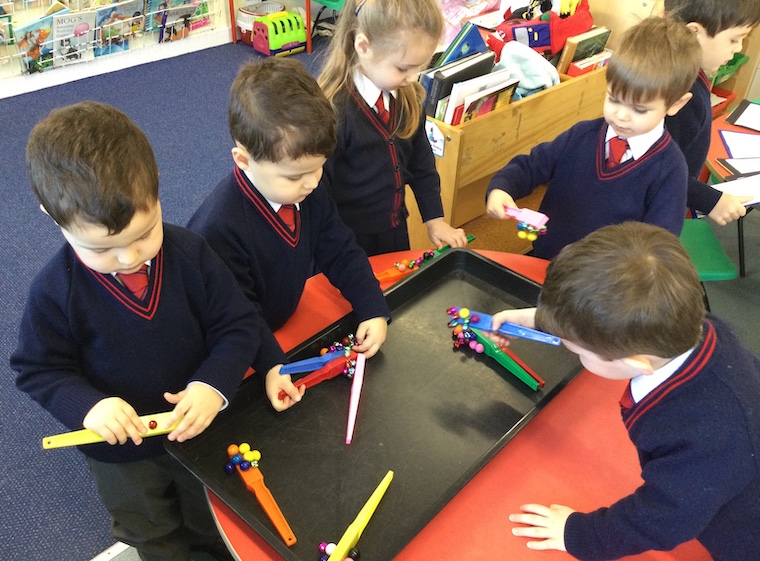 As one of our children visited the dentist recently, it prompted us to talk about caring for our teeth this week, illustrating this further by reading about Topsy and Tim visiting the dentist. Mrs Nelson kindly demonstrated how she keeps her dog's teeth clean too!
Finger Gym activities have involved using the magnetic wands, rods, balls and bells and we have enjoyed using our large magnets to test items around the classroom for their magnetic properties.
Our focus letter sound this week is 'x'. Despite there being few words starting with this sound, we loved the wonderful xylophone drawing by one of our children on the whiteboard, complete with beaters. We had a very productive first visit to The Hub - with everyone having a go at a number matching game using the Chromebooks - and a fun first PE lesson, so once again, a very busy week in Transition! Have a restful weekend everyone, and keep smiling!