Cold and frosty mornings
20 Jan 2022
Our topic in Robins was Winter - we have certainly had a very cold and frosty week!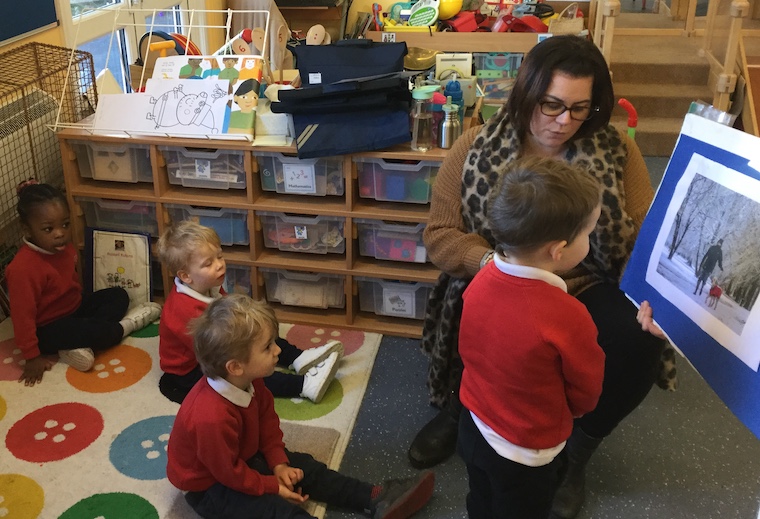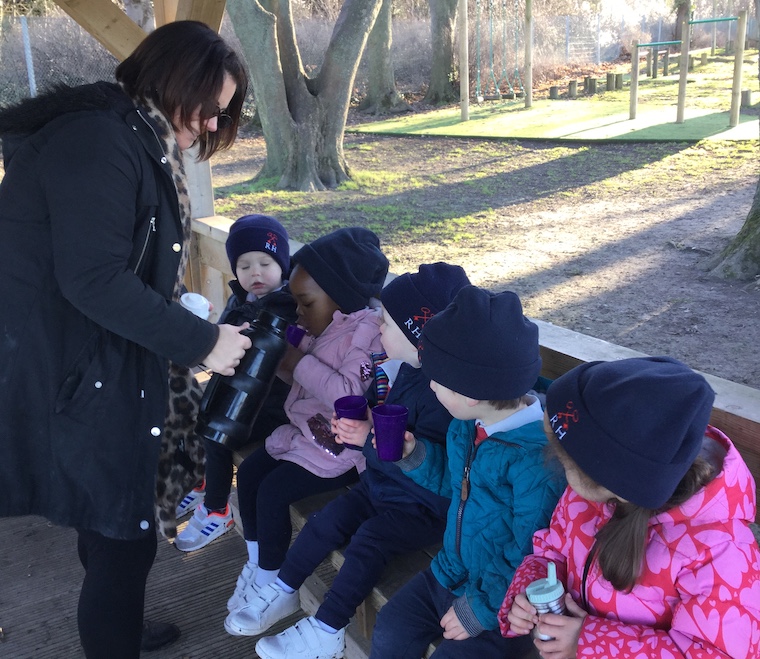 The children used lots of describing words when we had a discussion during our Talk for Learning. The Robins said the lovely picture made them feel cold as there was lots of snow. Then we ventured around the school grounds looking at the frosty grass and leaves. We also took the chance to visit The Farm to feed the chickens some yummy apples. The chickens waited very patiently as I fed them through the fence.
Continuing with our topic, we made leek and potato winter soup. The Robins described the textures of the vegetables, before popping them in the saucepan. We enjoyed some of the soup for our snack, along with crunchy toast. The children enjoyed dipping the crunchy soldiers in their warm soup. One Robin also asked for more, which was great.
This week's sensory trays encouraged the children to explore textures and colour. We also had lots of fun with the magic sand, and it was fantastic to see the Robins use open-ended resources in their play. We shared winter stories and visited the 'cinema' to watch Percy the Park Keeper. The children identified the animals and also the cute little Robin that helped Percy. We spoke about the importance of feeding the birds during the winter months as temperatures plummet and food becomes difficult to find. With this in mind, we refilled our bird feeders and were amazed when blue tits visited them.
Towards the end of the week we read The Rainbow Fish as the colour of the fish's scales matched our sensory tray. The Robins enjoyed looking at the beautiful illustrations. Their favourite colour was the super shiny silver.