Sport Reports: Rugby
21 Jan 2022
Check out this week's rugby results.
U10/11A v Hilden Oaks: Everyone got stuck in and made many tackles. Our main try scorers were Harry and Henry, who scored a hat-trick. Our support play was superb and someone was always on hand for a pass when tackled. We played brilliantly as a team and had a great defence line, always retreating to stay onside. We played well and had a good result by winning 7-2. Logan
U10/11B v Hilden Oaks: Overall it was a great game, the score was 5-0 to us. The most astounding player in my view was William F because he was always on track and doing the right thing. He was also telling people where to go when they didn't know. Everyone played very well - especially in defence because the opposition did not score any goals. Everyone was amazing and contributed to this win. Although it was muddy and slippery, it did not affect our game because it made it easier to dive to score a try or to avoid the opposition when playing. Varun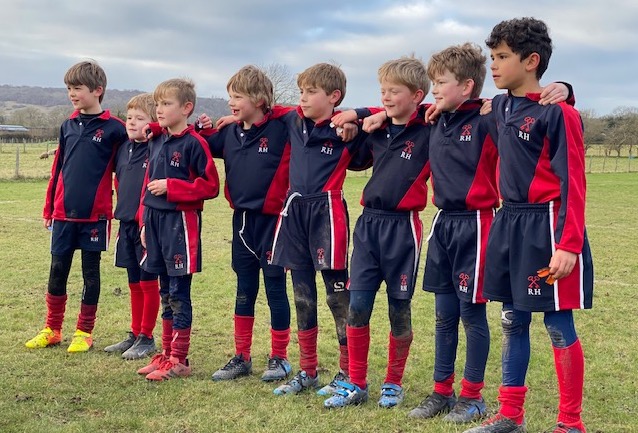 U9 v Spring Grove: This was our first match. It was a surprisingly high-scoring game. The final score was 16-17, so we lost by one. Barnaby scored lots of tries and so did Oliver L, Felix and Kamran. Henry, Austin and Oliver C did some great passing. I think we played very well as a team. Anders
U8 v Spring Grove: Russell House beat Spring Grove 4-0 on the Russell House playing field. Hugo scored two tries and James and Edward each scored one. Sammy made some great tackles and Harry, Oscar, Arty and Ash played very well. It was a fun afternoon and we played some great rugby. Everyone enjoyed their match teas too! I really enjoyed being captain for the match and I was proud of myself.