Brrrr
27 Jan 2022
This week's weather tied in perfectly with Transition's current theme of Winter.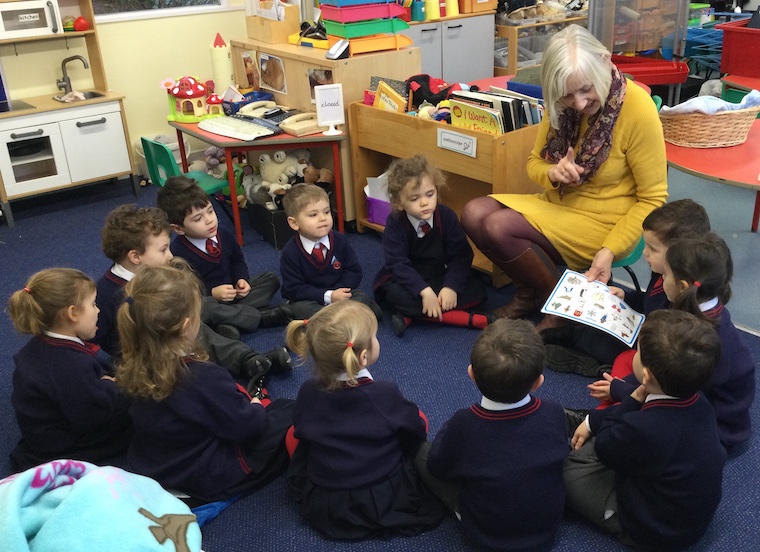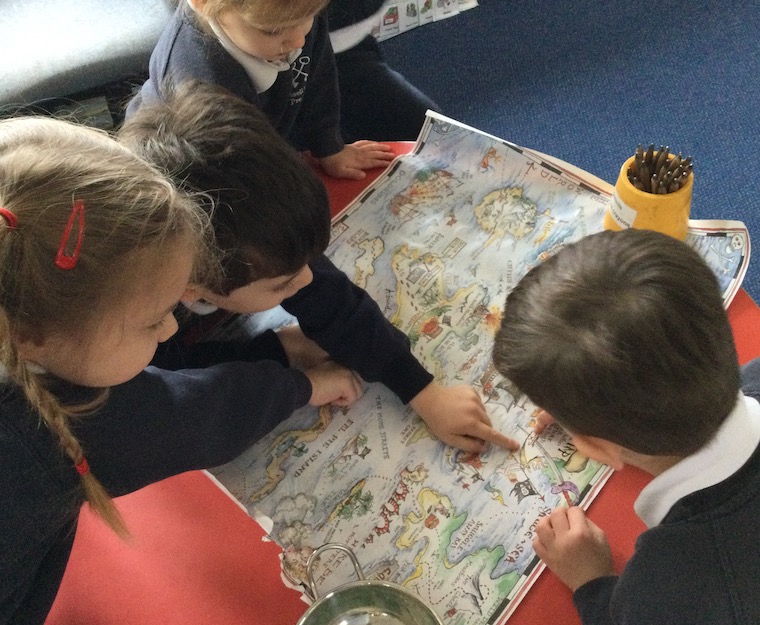 The weather provided ample opportunity for us to wrap ourselves up in our thick duffel coats, scarves and gloves and consider the joys of the season.
On one particularly cold, grey day, we ventured outside to look at the winter trees near our classroom. It was super to see the children noticing the beauty of the tree outlines. They even had a first go at sketching a tree using their observational skills, while we talked about which trees are evergreen and which are deciduous. Once back in the warmth of the classroom, our brainstorming inspired words such as icy, hot chocolate and snow, to illustrate winter. We have been widening vocabulary throughout the week too, talking about igloos, skiing and sea lions.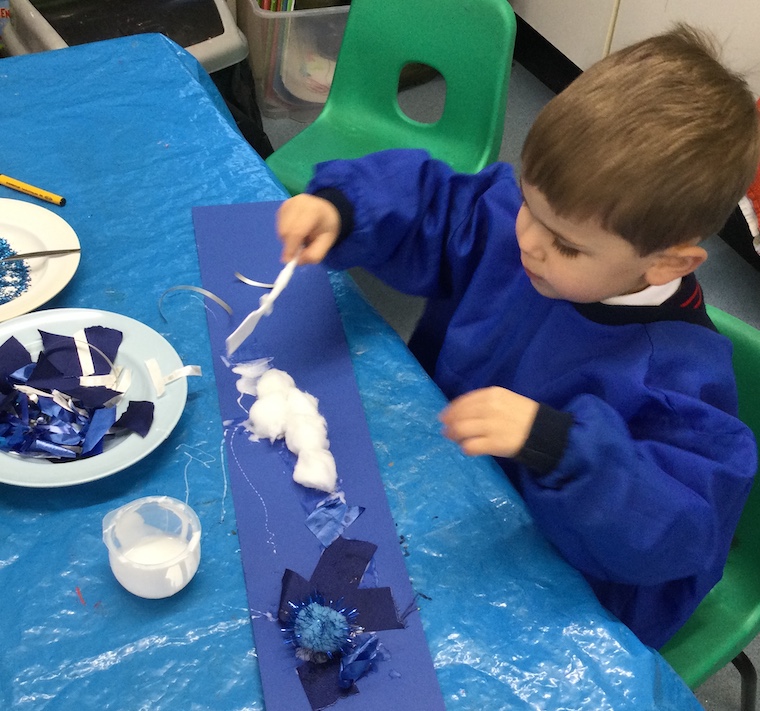 Other activities included carefully decorating snowflake templates with crystals. We added coloured gemstones, buttons and snowflakes to small, felt scarves and mittens. Icy blue winter hats have been created and decorated with an assortment of blue and silver resources - including cotton wool snowballs. We told the children that once the blue winter hats are made and worn in Transition, it often heralds the arrival of snow... so don't say you haven't been warned! Snow chains and de-icer at the ready!
We continued our work on caring for our teeth, with everyone making their own book; cutting out pictures and sequencing the process of brushing one's teeth. We enjoyed hearing the story of Lollipop and Grandpa and the Wobbly Tooth. Finger Gym activities included manipulating tiny gemstones using a pincer grip, and threading coloured straws through the holed containers - all great for developing patience and hand-eye coordination.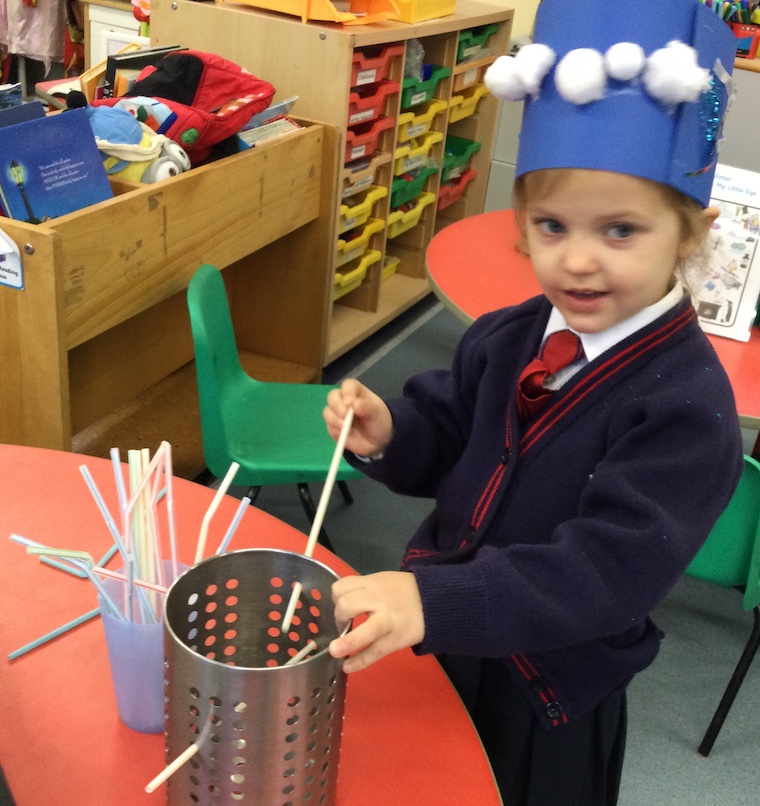 This week's letter sound is 'q'. We talked about how it always needs to have its friend 'u' next to it, so we practised writing them both together. There were lots of quacking ducks in our classroom as we formed the sound!
Our PE lesson involved a session with the beanbags - first balancing them on our heads and then travelling with them on different parts of our body, which is trickier than you might think. We also learned how to slam them down onto the floor in front of us using good arm weight, and how to make an underarm throw.
Following our work on 'x marks the spot' for last week's letter sound, one of our children asked whether we could have a treasure hunt in the classroom. With this in mind, we made a treasure map with a plan of the classroom, and Mrs Nelson and I hid some treasure. Whoops of delight were to be heard as each team found their treasure, looking carefully for their 'x' to determine where it might be located. This inspired further learning, as the children created their own treasure map, remembering to carefully include their 'x' - or several - to denote where the treasure was buried. They also delighted in looking at our large pirates' treasure map!
Have a lovely weekend everyone and remember to wrap up warm, ensuring that you are as snug as a bug in a rug!