All aboard!
27 Jan 2022
The ingenuity of Nursery knew no bounds this week as they discovered 101 uses for empty boxes.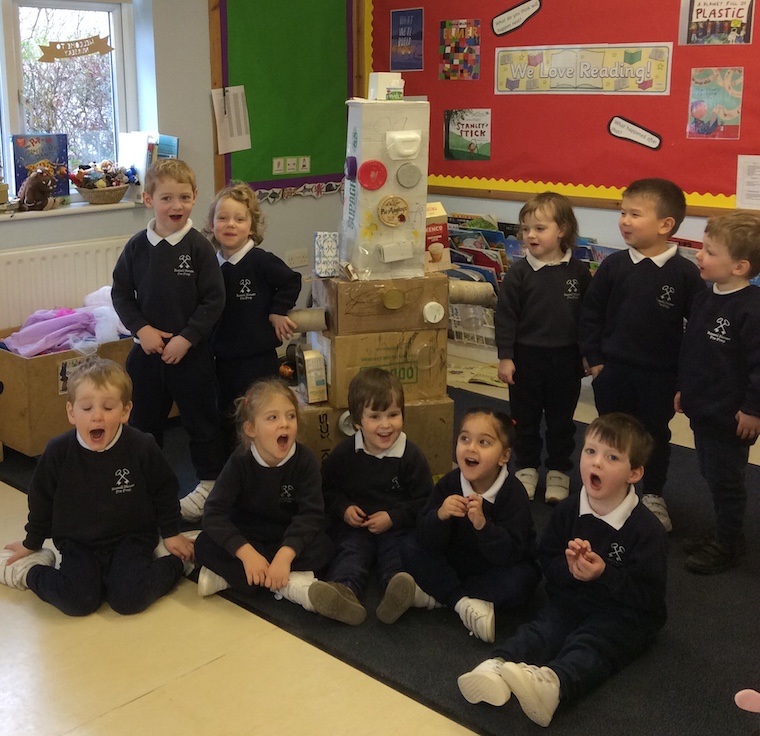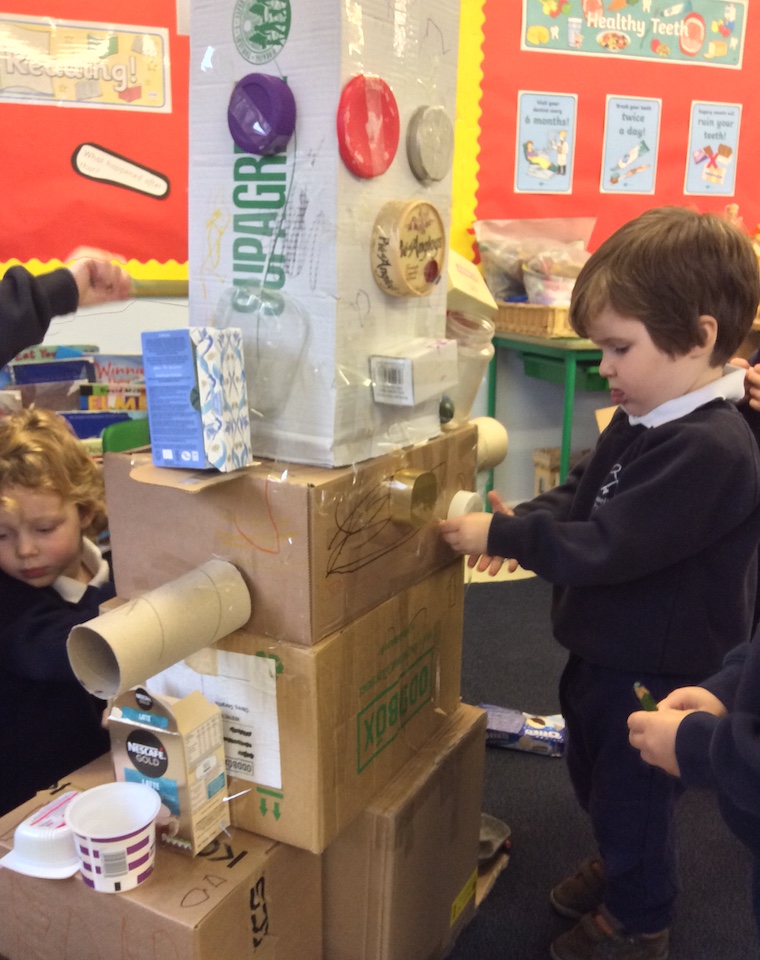 The story of Big Box, Little Box certainly stimulated the children's imaginations when they explored boxes of every shape and size! Junk models such as a dog, a car, a dinosaur and a cat were just some of the amazing designs made by the children. They will be showing them in next week's Pre-Prep assembly as part of our story A Planet Full of Plastic, when we will talk about recycling too.
The children filled boxes with sand in the sandpit and found homes for all the wild animals to fit inside - from the tall giraffe to the tiger cubs. They used big boxes to make a train, a space rocket and a house in the Nursery garden. The train forgot some of its passengers, leaving them to catch the next train to Spain!
Everyone enjoyed singing our Listening Box rhyme before choosing a favourite object from the box and listening to the letter sound. We made the noises of the dinosaurs, animals and vehicles too, of course!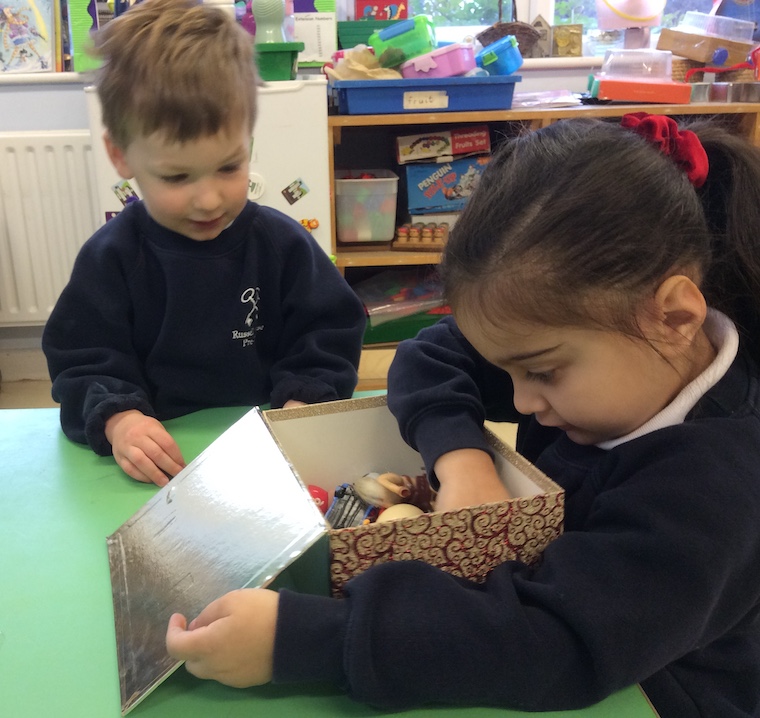 We read one of our favourite books Poo in the Zoo and the children decided we could make our very own robot pooper scooper! We had so much fun creating the robot, choosing various boxes for its body, face, buttons, hat and siren! We hope it will come with us to the assembly next week too!
Finally, the children have investigated the magnets, balanced marbles onto golf tees in the play-dough, joined cubes together to make steam trains and rolled favourite cars in paint to make tracks and patterns.
Next week, as well as looking forward to our story of A Planet Full of Plastic, we are celebrating Chinese New Year. Have a lovely weekend!