Counting cars
03 Feb 2022
As well as continuing celebrations for Chinese New Year, Form 1 conducted a traffic survey this week.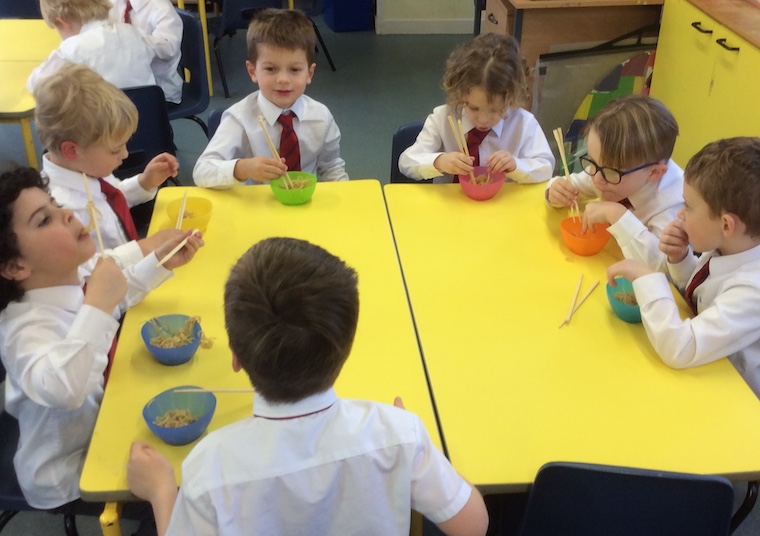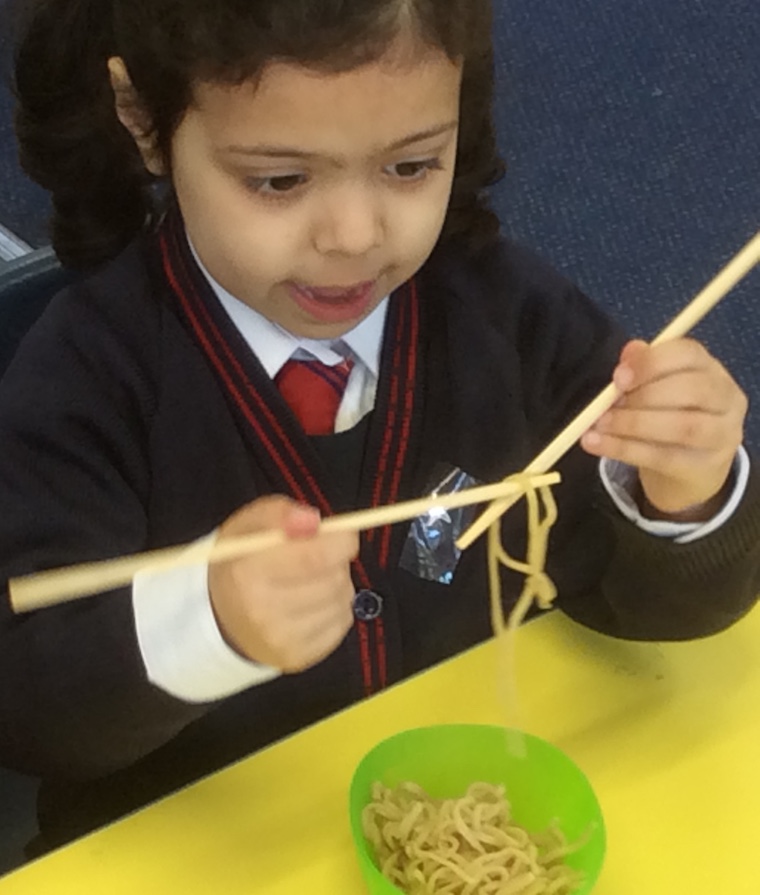 As part of the final celebrations of Chinese New Year, the children were delighted to sample freshly cooked noodles, crispy prawn crackers and some fortune cookies - all of which every child tried without hesitation! The noodles were definitely the favourite food, with lots of the children managing to eat them with chopsticks which was great fun and excellent practice of their fine motor skills.
This week we have also been learning about land transport. We took the opportunity, as it is Environment Week at Russell House, to think about the benefits of electric cars (although I was careful to point out that they are very expensive, so most people cannot afford them at the moment).
Continuing on our transport theme and as part of our Maths work, we spent time on the front court with clipboards and sheets watching the traffic as it passed by.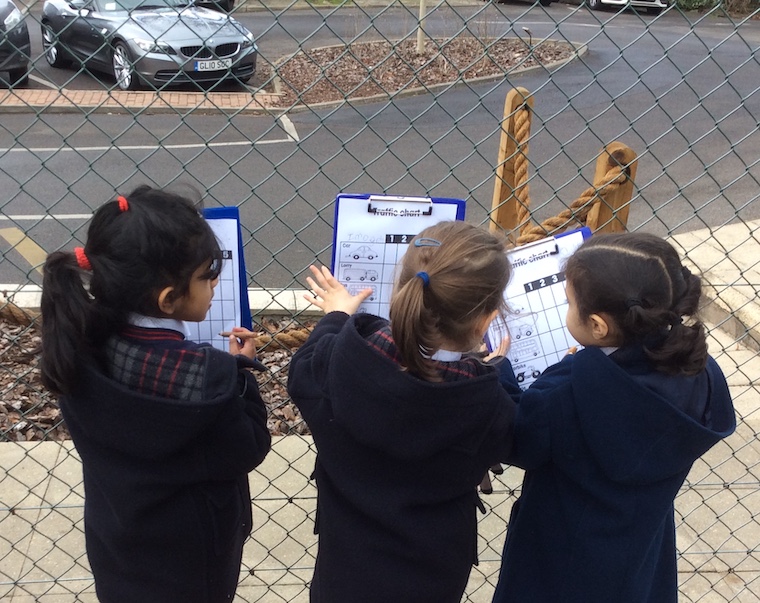 The children made a tick on their sheets every time a specific mode of transport drove along the road. Looking at our results, the children were able to tell me that the most frequent transport passing by were cars, followed by lorries. Unfortunately no buses and no bicycles were to be seen.
Our phoneme focus this week has been 'sh' which fitted nicely with a book called Push! which is all about a car that gets stuck. The children constructed their own books with minimal help and then cut and stuck a series of pictures in sequence, adding words to fit the pictures.
Travelling to swimming each week on the minibus is one of the children's highlights each week, so writing and drawing pictures of our school minibus produced a lot of fantastic work, including some in which the children were driving the bus themselves!