Our amazing environment
03 Feb 2022
The Nursery have been learning about the environment and how to look after it.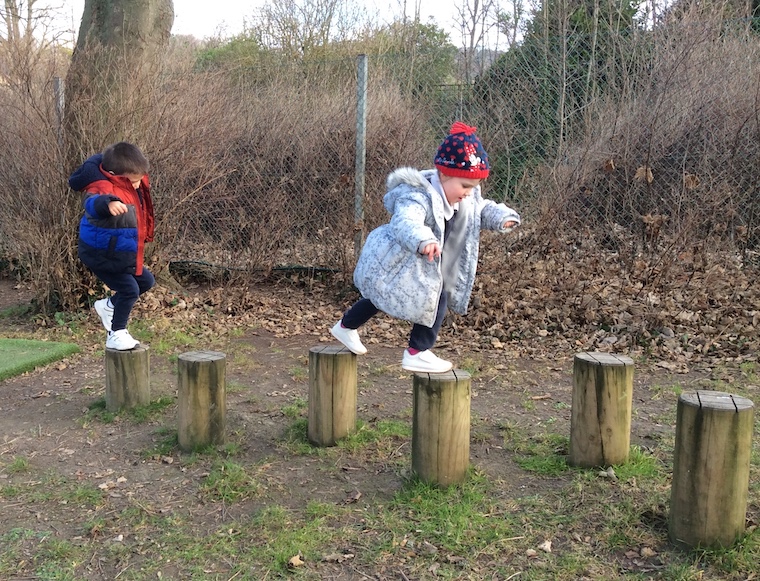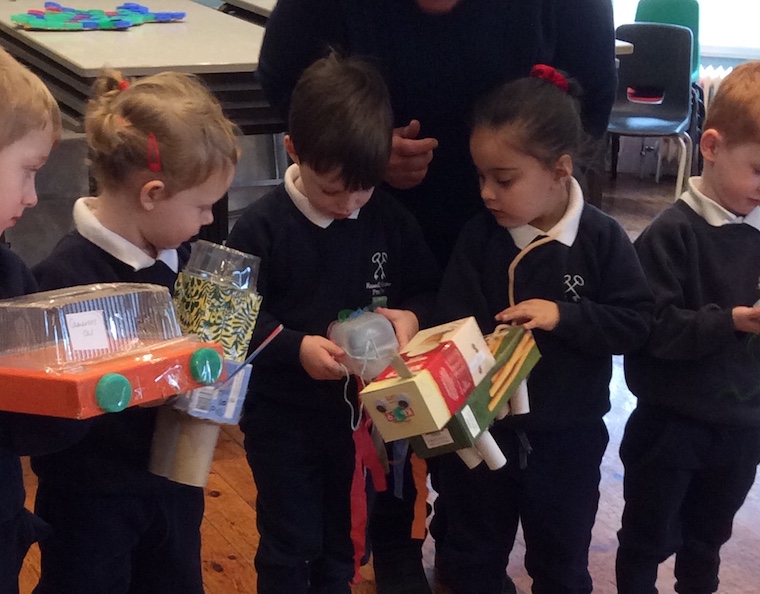 For our story this week the children have been thinking about the environment and how we can recycle and reuse plastic. They used fishing nets to catch plastic objects in the ocean in the water tray. They were very careful to leave the sea creatures behind.
Plastic bottles were washed and scrubbed using bottle brushes so we can reuse the bottles for something else. The children directed their own learning too by pouring the water from bottle to bottle and making delicious drinks for Mrs Sayers and me. The lids were screwed back onto the correct bottles and pots by looking at the size and shape of the bottles.
The children recycled milk bottles into beautiful jellyfish. They showed these and their recycled junk models from last week at our Pre-Prep environmental assembly this week. The children were so confident talking about their models and recalling the information from our story A Planet Full of Plastic while looking at the illustrations. Our resident robot pooper scooper came along for the assembly too!
We watched The Whale's Tale on the computer which is a short story about the plastic in our seas. I am sure the children would like to watch it again with you.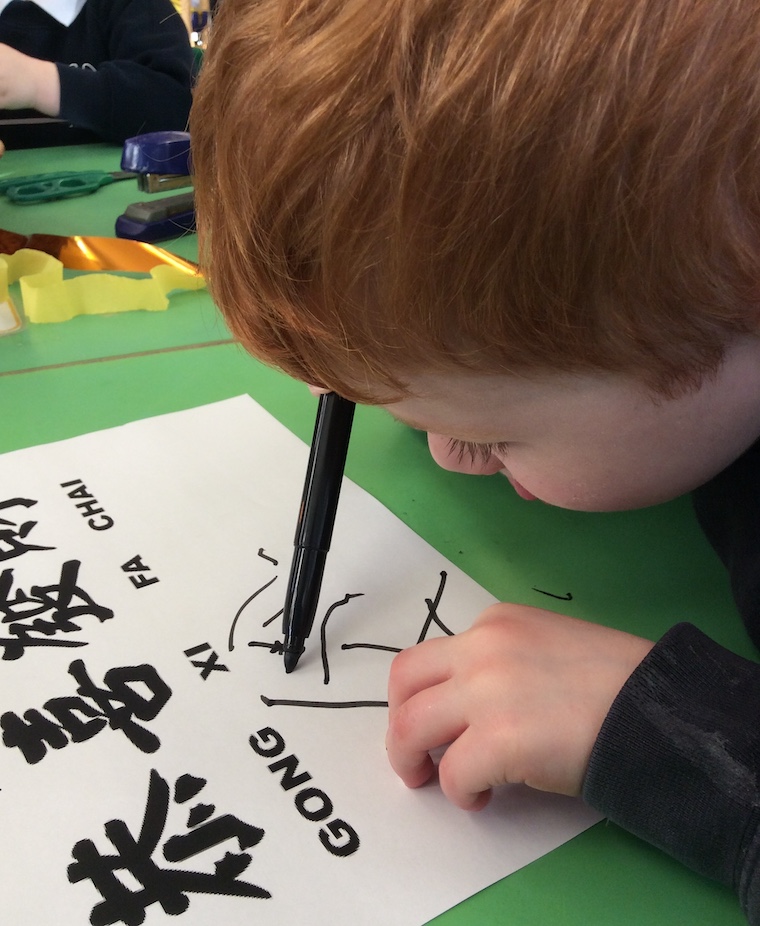 We have had lots of fun celebrating Chinese New Year by making Chinese lanterns, looking at the different animals of the Chinese new year while completing a puzzle, playing with the Chinese food in the home corner, writing Happy New Year in Chinese letters, and tasting yummy noodles! All the children were determined to use the chopsticks any way they could to get the noodles into their mouths! One of the children brought in a Chinese knot which represents good luck, peace and success. He also explained to us how to make Chinese dumplings which look and sound delicious.
The children found some beautiful snowdrops hidden in the Nursery garden, and one of the children helped Mr Phil find the leak in our sink!
We are busy learning our songs for the Pre-Prep coffee morning next Friday and look forward to seeing you there to show you what we do during our music sessions with Miss Norford.