Focus through origami
10 Feb 2022
While learning about Buddhism, Form 6 also turned their thoughts to the ancient art of origami.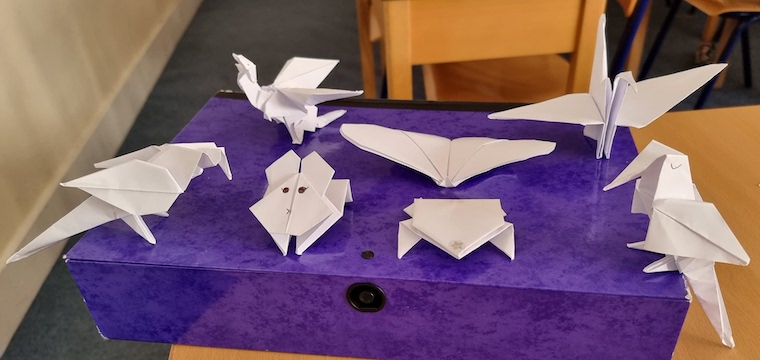 In Form 6 Humanities, we've continued to learn about Buddhism. We looked closely at the Buddhist teachings; learning about the four noble truths, living the middle way and following the Eightfold path. We discovered the significance of meditation to Buddhists and the way it is used to control mind, body and emotions.
Mr Plant set us the task of completing some origami - the ancient art of paper folding. He hoped that we would be able to focus on the instructions given, clear our minds and control our thoughts. It helped us to tackle frustration when we got the folds wrong and helped us to persevere with the task at hand. We also made some very decorative and intricate paper models.