Love is in the air
10 Feb 2022
Guess the focus in Transition this week!

After exploring some of the wintry blues and cooler hues of the colour wheel, things have warmed up a little in Transition this week.
Upcoming Valentine's Day has inspired us to consider the richer, warmer colours of reds, pinks and purples. The children have been decorating hearts to give to someone that they love. I have been so impressed with the different designs; all unique and carefully crafted with love, using sequins, petals, ribbons and glitter. It has been really heartwarming to see such beautiful hearts hanging in our window throughout the week.
One of our children demonstrated to the class how to form a heart shape with her hands, so we have all now been showing warmth and love with our hands at every opportunity!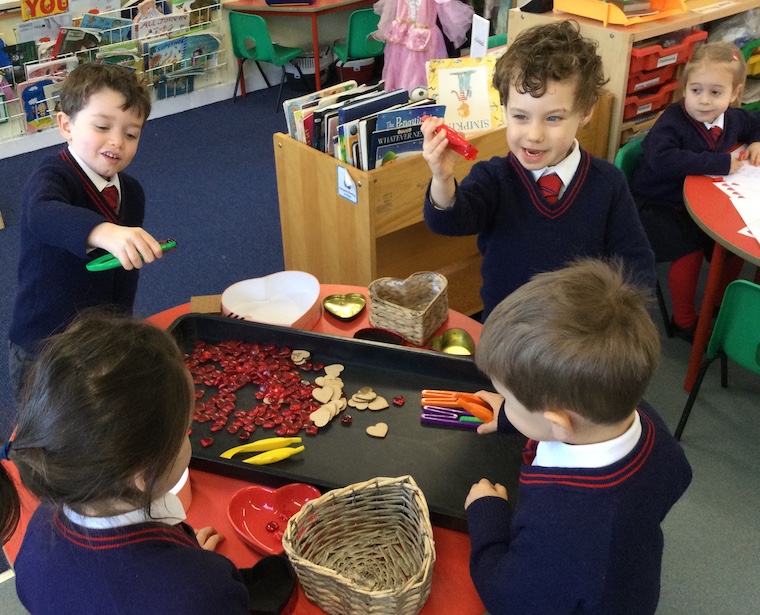 The children have been carefully colouring heart designs and using heart-shaped hole punches. They also made heart shapes with the play-dough cutters.
Maths activities have included piecing together broken hearts by carefully counting the dots corresponding to the numerals and adding the correct number of red gemstones. We have been sorting heart-shaped gems into heart-shaped tins, baskets and containers, giving our fingers a workout by using the tongs.
This week's letter sound is 'a', hence we have seen lots of crawling ants appear in the classroom! One of the children was brave enough to have six ants on his arm! Don't worry though, contrary to our action song, they did not cause him any alarm.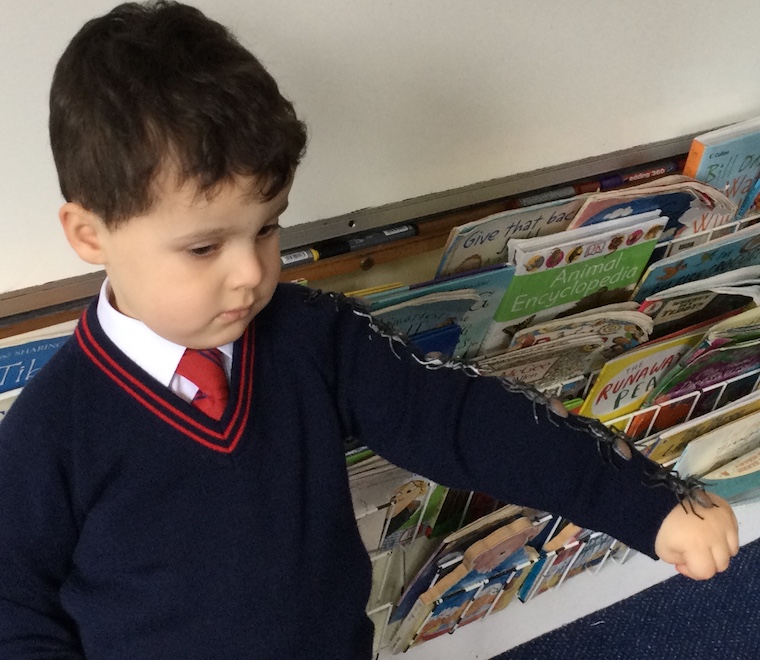 Class suggestions of words starting with the 'a' sound included apple, attic, adult, add, accident, ant and astronaut. Just look at some of the children's amazing drawings on the whiteboard!
This week, it was our turn to jointly host Pre-Prep Assembly with the Robins. We delighted in showing everyone a selection of our work from this term, including our winter hats, icy window pictures, winter tree silhouettes and even our snakes and hearts. Everyone joined in with enthusiasm when we sang our Ants Go Marching One by One song!
Mrs Nelson and I wish everyone a very happy and restful half-term break, filled with as much love and as many pancakes as you can muster, after what has been a busy and productive half term.