Spreading love and kindness
10 Feb 2022
Our topics in Robins were Kindness Week and Valentine's Day.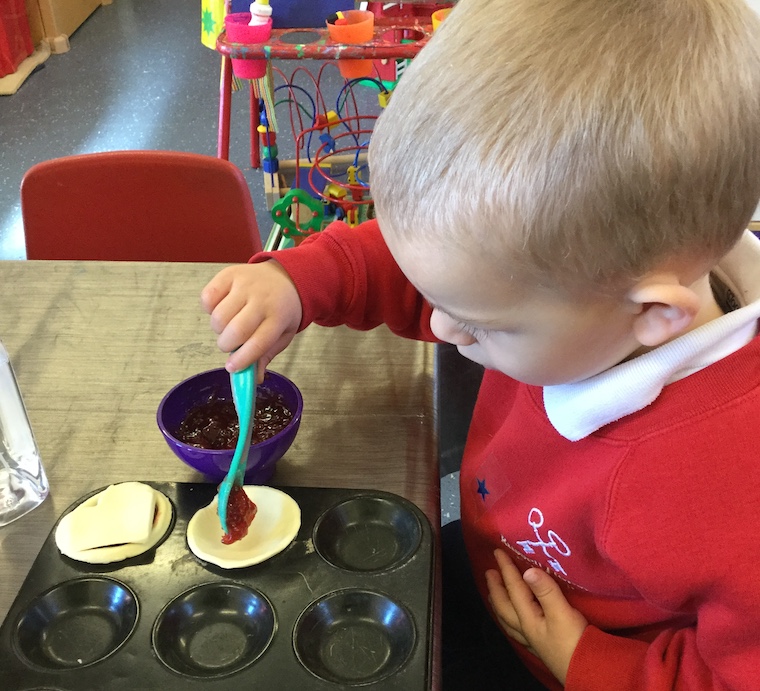 The Robins have been very busy spreading lots of love to friends and family. As part of Kindness Week, we spoke about being kind to each other and how we could be nice to our friends. We had a brainstorming session and thought of many ways to be kind and make others happy.
On our Valentine's theme, the children enjoyed making cards for someone special. They were super creative and each designed their own unique card using lots of different resources.
We also explored sensory trays connected with our topics. The favourite was the petal and confetti tray. The Robins used the tray contents in various ways, ranging from filling and emptying containers to feeding Polly the Parrot.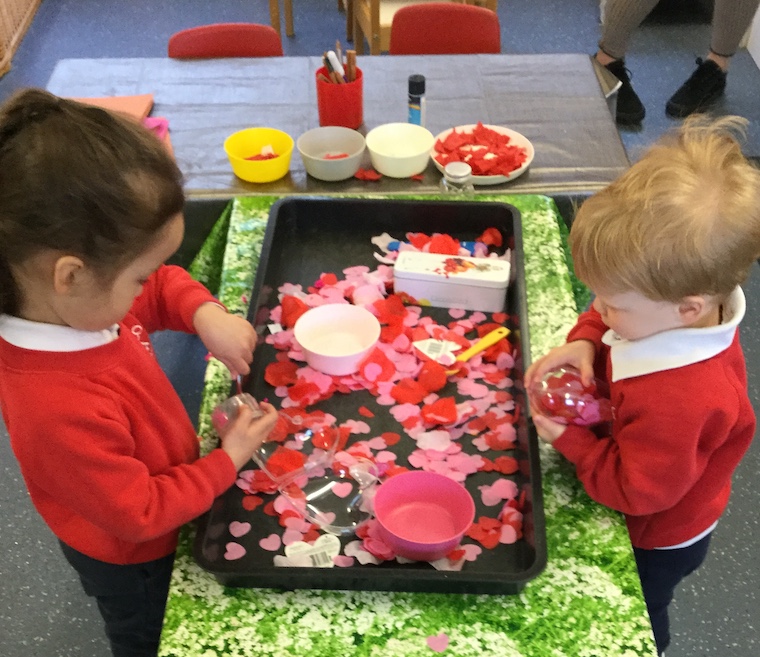 Polly joined us towards the end of Bird Watching Week and, because she had so much fun, she decided to stay in Robins as the children love her so much!
Cooking this week was jam heart tarts. They definitely tasted as good as they looked because we had a cheeky taste before taking some home. We also made some for Mrs Burness, Mrs Irvine and Mr McCarthy to enjoy.
The Robins did a fantastic job during the Pre-Prep assembly which we hosted together with Transition. We shared our love of birds and also some of our knowledge. The Robins were able to recall some tricky names, such as: blue tits, long-tailed tits and robins.
They also showed their fantastic scrimbling pictures which they had decorated with petals and confetti.
We have restocked our bird feeders as the birds have been super hungry this week. It is always lovely to see the children so excited when they spot birds (or our cheeky squirrel) on the bird feeder. We have our own special viewing window into the wildlife at Russell House. The most popular birds on our feeder this week have been blue tits. On Tuesday we noticed lots of crows in the trees behind Form 1. They were very noisy. One Robin said they were very chatty!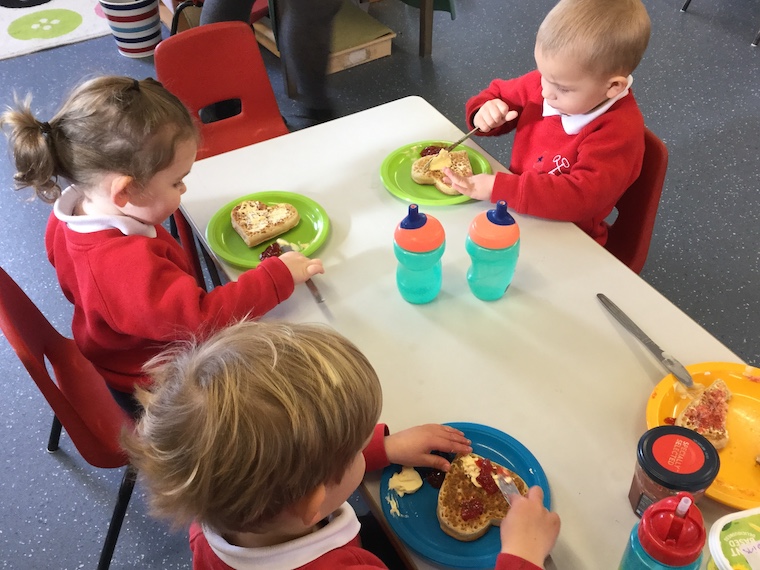 On Thursday, we enjoyed some yummy heart-shaped crumpets as part of our snack. The children did a fantastic job of spreading butter on top, along with honey or jam.
We are very lucky to have such fantastic grounds for the children to explore. With this in mind, we enjoyed a lovely walk to The Farm to see the chickens. On the way back, we walked through the woods. We spent some time looking at different types of trees and spoke about the textures. The Robins used some fantastic describing words - well done, Robins!
Wishing you all a lovely half-term break!