A multi-coloured week
10 Feb 2022
It's been a busy messy week as Nursery children explored the colours of Elmer the elephant!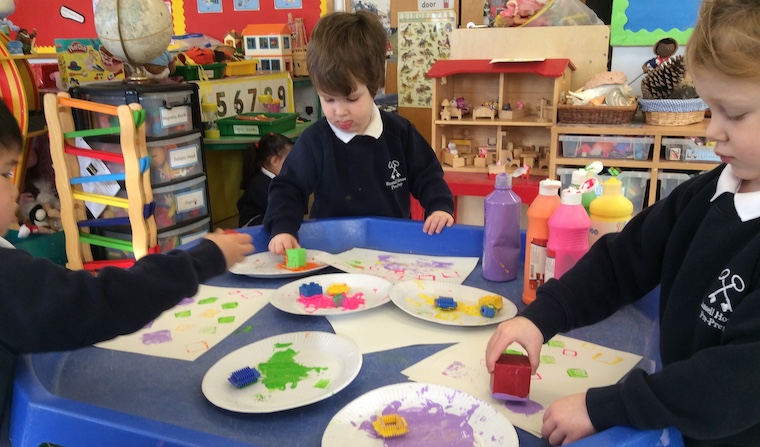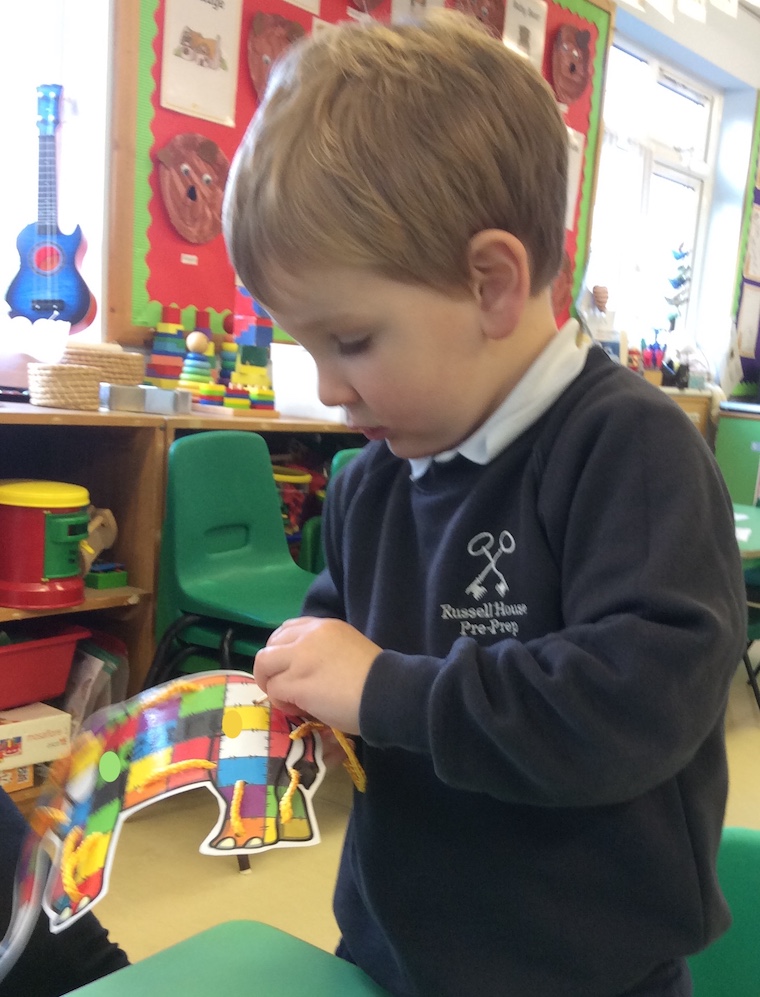 Apologies if the children have been coming home with coloured hands, fingers and faces - it's been a very colourful week!
They mixed food colours with water to create new colours - mainly brown! They squeezed the little pots of food colour and used pipettes to drip in water and mix everything together.
Looking at colours, textures and shapes, the children decorated the initial of their name with mosaic patterns which look really colourful in the classroom. They were amazing at finding the correct letter for their name, and we carefully listened to all the letter sounds as we thought of other words which begin with the same sound. They were also fantastic at finding their names on their Elmer elephants and carefully threaded the through the holes.
The children made squares with masking tape on the carpet. They were experts at counting how many pieces of tape were needed to make a square. They also printed squares using a range of resources and compared the different sizes and colours.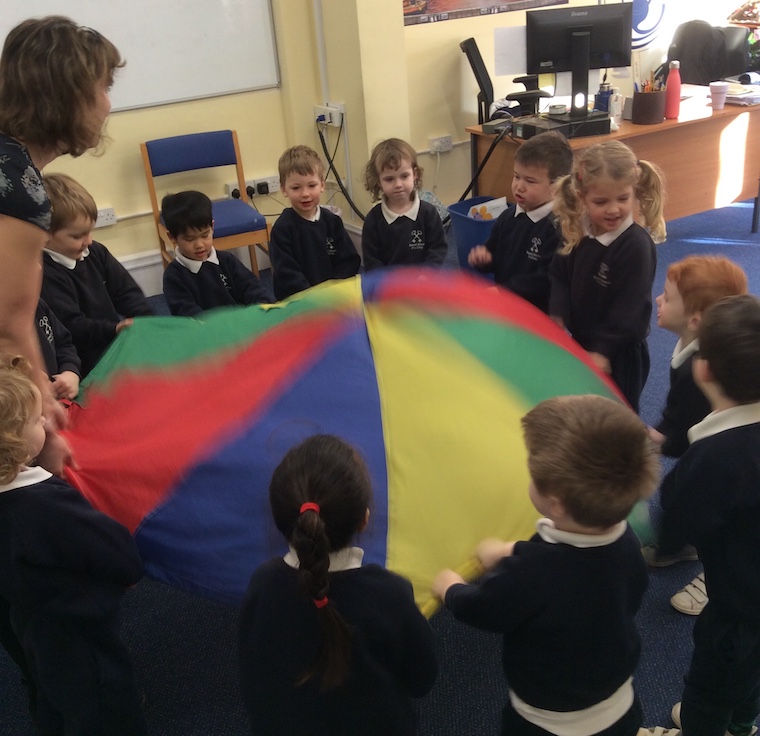 We had lots of fun in our music session with Miss Norford when we played a game with the colourful parachute. The children had to swap places with a friend by going under the parachute and finding their way to the other side.
Finally, there was more fun and more mess when the children made bubble mountains by blowing paint, washing up liquid and water with straws. So much blowing - and thankfully no sucking! This was followed by lots of mopping, tidying up and wiping painty faces.
The children have also been busy making cakes and cards for Valentine's Day next week. The children chose who they wanted to give their heart to, but we think most of them wanted to keep the cakes for themselves!
We have been looking forward to performing to you at the Pre-Prep Coffee Morning and wish you all a very happy and healthy half-term break.