Field to fork
24 Feb 2022
Form 6 dig into their 'Grow Your Own' project for PSHE.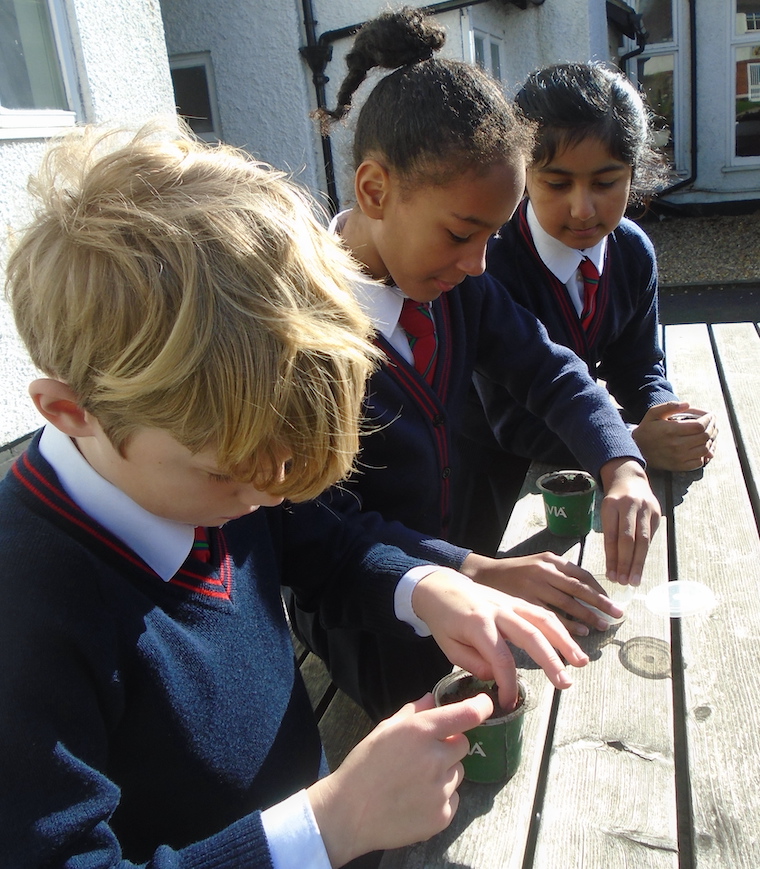 This week, Form 6 planted a number of carrot and pea seeds in pots, which were then placed in the laboratory's greenhouse to facilitate the germination process. This is part of our 'Grow Your Own' topic in PSHE.
Pupils have volunteered to come in pairs every Monday, Wednesday and Friday to water the seedlings as they learn how to nurture and look after plants. Once the danger of the cold weather has passed and the seedlings have grown bigger, the crop will be re-planted in the Farm.
The aim is that these much-loved veggies will eventually be harvested, delivered to the School's kitchen and ultimately find their way onto our plates!