A fizz of fun and other sounds
03 Mar 2022
This week the children had a lot of fun dressing up as a book character, then guessing in turns who they each were by acting out and giving some clues to the class. The Book Week quiz caused a lot of excitement and the scores were so close in the end!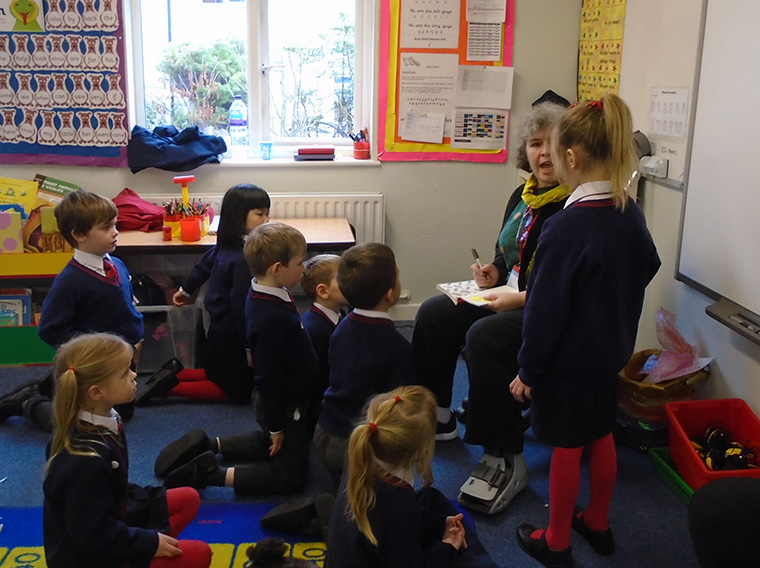 Our friendship soup is still very popular in Form 2 and Lou Kuenzler put in a 'fizz of fun', having enjoyed her visit with Form 2 so much.
In maths, the children have been consolidating column addition and subtraction. They had to look carefully at the sign as the sums were mixed in. It was most impressive to watch - well done, Form 2!
In humanities, Form 2 are finishing their creation wheels and looking at how to care for their world. They thought of many very sensible ideas on how they could keep their world a better place. The children then wrote about how to plant their own cress seeds using time connectives. Form 2 have a huge responsibility to care for their cress themselves. They have to ensure that their cress seeds are watered and are positioned in suitable places. The children also thought it would be a good idea to love their cress.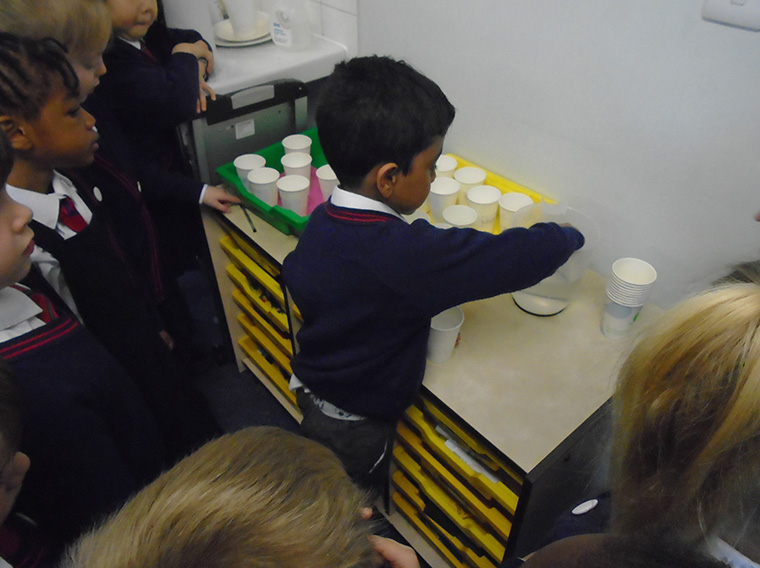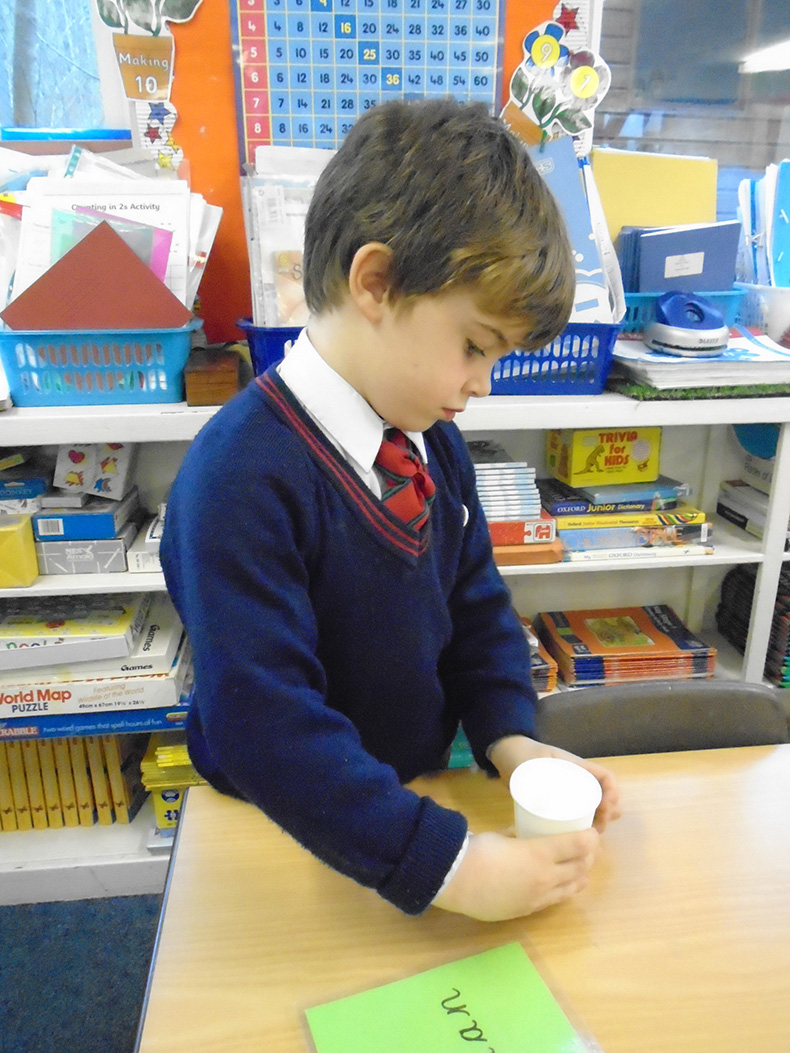 In science, they listened to and identified many different sounds on the computer. There were some very challenging sounds, however Form 2 were amazing at listening and they fared tremendously!