A week rich with stories
03 Mar 2022
What a busy fun week we have had in Nursery this week! It has been so lovely to share the children's stories from home - some fabulous familiar ones and some fantastic new ones too!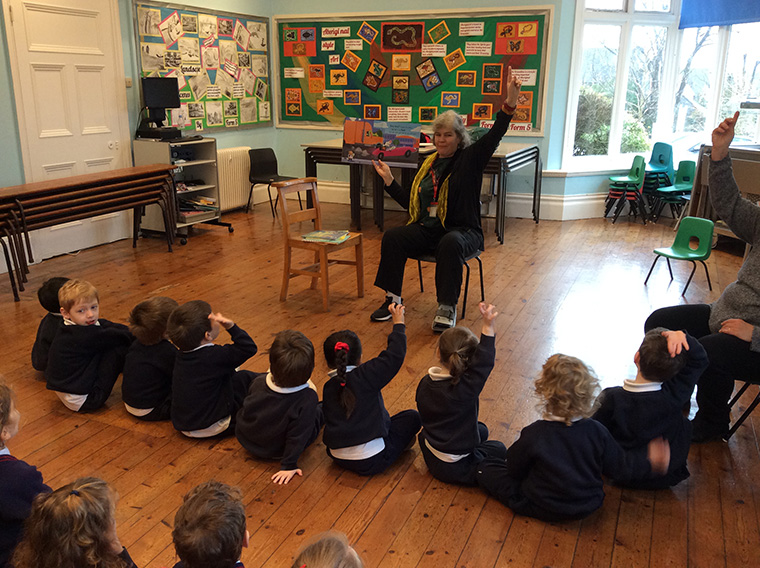 The children were amazing listeners to 'Lou' the visiting author who read us some of her wonderful stories.
We shared some of our wonderful story sacks (which we hope will be able to come home to you in the Summer term along with our Teddington Bear for sleepovers).
There were some amazing pictures of favourite characters drawn in the children's special books, from Gruffalos to dinosaurs and trains.
The children decorated kites for the story of Someone Bigger and clay trolls were made for the troll who lives under the bridge in The Three Billy Goats Gruff. Colourful Elmer patterns were made using Unifix cubes and there were of course lots of paintings created too!
We took part in a scavenger book hunt, where the children had to find books with certain features such as a 'grumpy' character and someone wearing a hat. There was some brilliant thinking and searching for stories in Nursery!
Finally, of course, we celebrated World Book Day by dressing up. It was so lovely to see the children in their favourite costumes.