Spring flowers and beanstalks
10 Mar 2022
There was a very dramatic start to the week in more ways than one when Form 1 (and Transition) took a journey through a jungle.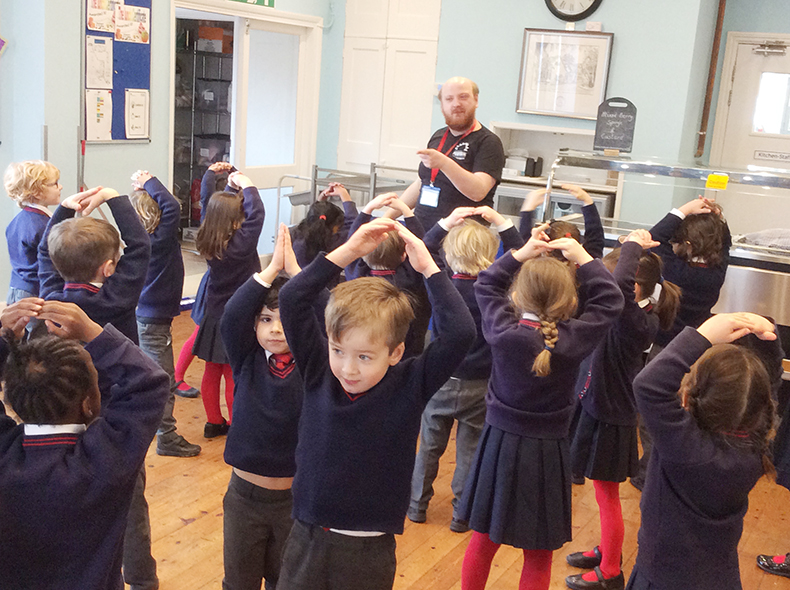 We were lucky enough to have a workshop run by a visiting drama specialist who, together with the children, were on the hunt for a snow lion. The children had an amazing time using their fantastic imagination and physical skills to act out the adventure, which took them through jungle territory full of animals and huge plants whilst on their quest for the lion.
The children have also had the excitement of hearing the traditional tale of the huge beanstalk that grew from a few discarded seeds. Even though Jack and the Beanstalk is a familiar tale heard many times over the years by the children, they still find the whole idea of such a magical story quite enthralling. Making books is always a firm favourite activity in Form 1 and they loved putting pictures from the story in sequence and then reading their book to each other. They have also drawn pictures and written about this traditional tale. Bean seeds are due to be planted soon.
Much hilarity was had when the children listened for all the mistakes in a story read to them called Sack and the Jeanstalk. Every time they heard a word that wasn't quite right they had to call out to let the teacher know. Excellent for listening skills as well as being lots of fun.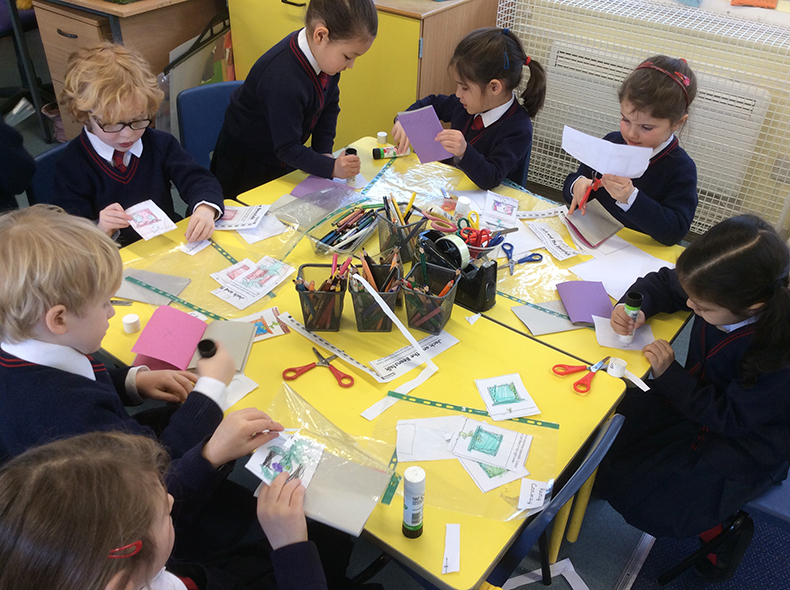 With all this talk of plant growth and the weather just ever so slightly turning to Spring, the children have been using their reading skills to label different signs of Spring. The children's observational skills were used not only to complete a checklist during a spring walk around our grounds, but even more so when the children were carefully creating wonderful paintings of the Spring flowers growing in our classroom. Every painting produced is full of vibrant colour and certainly well worth framing.