Inquisitive investigators
10 Mar 2022
This week has seen problems solved, investigations conducted and jungles explored!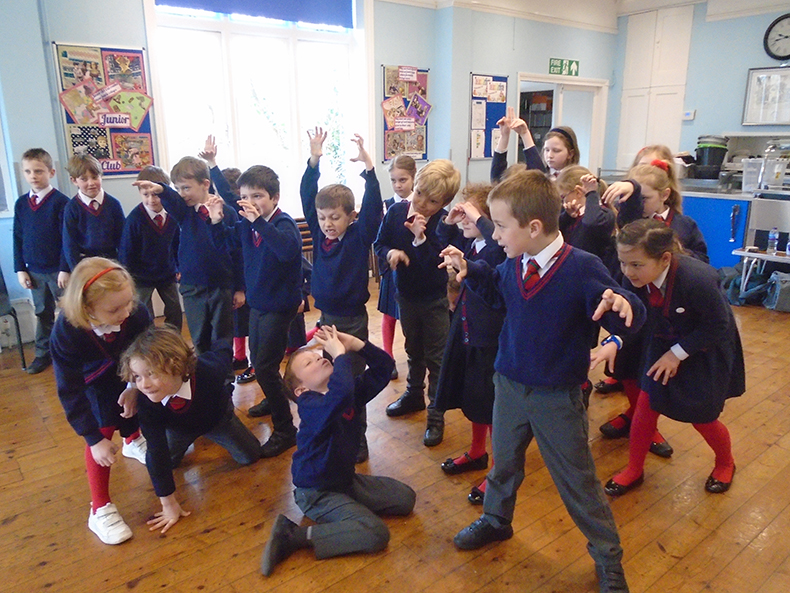 Form 3 were treated to a drama workshop facilitated by the company Perform, where they had to explore the jungle without being eaten. It was so much fun!
This week in maths, we have been learning the different ways to multiply and divide numbers. We finished off with some pesky pirate word problems.
In science, Form 3 were challenged to lift a book with one finger. After exploring how a seesaw works the children, were able to make a lever and lift the book using a ruler.
In humanities, the children have been making scrolls in the style of The Torah. They were challenged to write a message inside in Hebrew.
In computing, Form 3 children have become detectives and need to solve the mystery of the missing cake. A cake has gone missing from the staffroom - but who ate it? They are opening and sending emails and creating a fact file on the suspects.
Form 3 finished off a busy week by delivering an impressive art assembly on Aboriginal Art. Well done, Form 3, you all spoke loudly and clearly.