Hosting a hungry tiger
10 Mar 2022
The children rolled patterns using black and orange paint to make tiger stripes and they made a wonderful shopping list for the tiger including cheese and onion sandwiches and cucumber. Such a lucky tiger…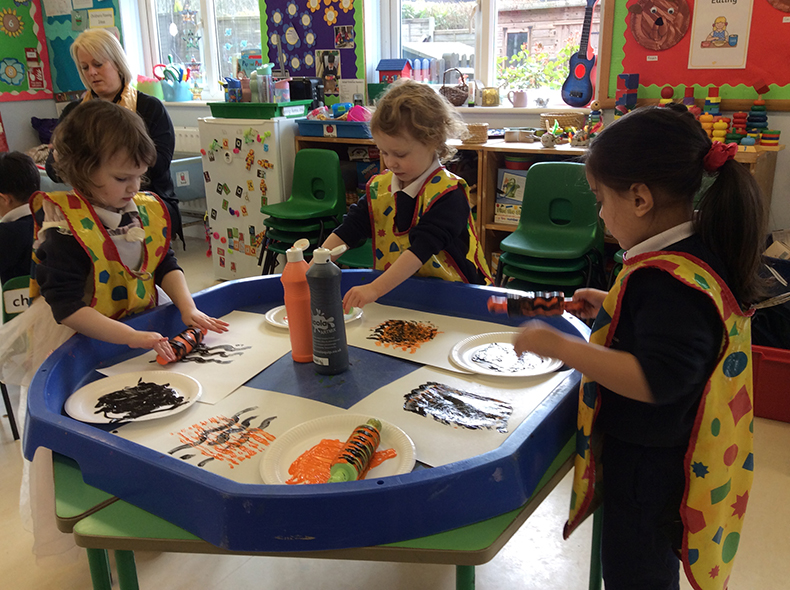 The children had so much fun exploring the coffee, tea, hot chocolate, sugar and sugar lumps with water to create lots of sticky drinks for the tiger. They also used their scissor skills to cut open tea bags to find different flavour teas which they mixed with sugar lumps to make more delicious drinks.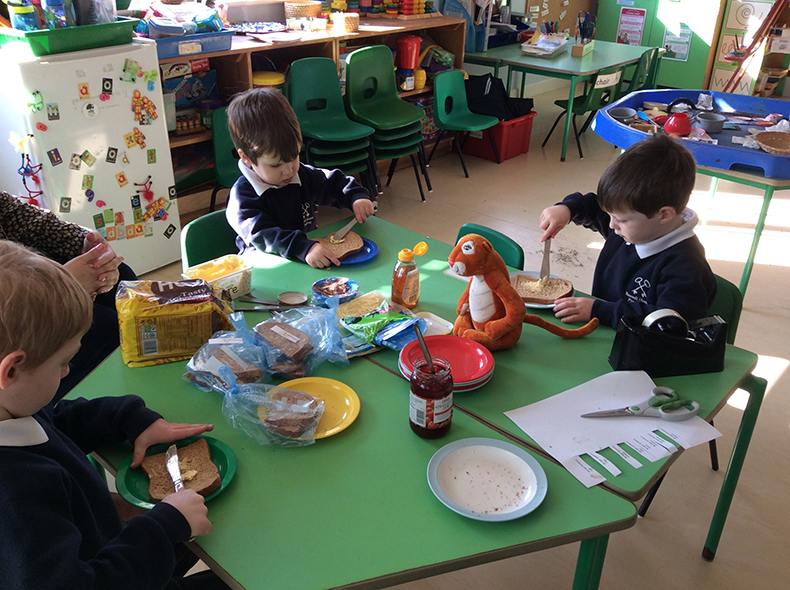 Yummy sandwiches were made by spreading butter, jam, honey, cheese or chocolate spread on bread. Delicious cupcakes were made with lots of sticky icing and, of course, lots of sprinkles too!
For our Pre-Prep assembly this week the children presented Guess the Book by showing props for the stories for the Robins, Transition and Form 1 and Form 2 to guess – you were fabulously confident, Nursery children, and well done on great guessing by the rest of the children.
We have been making volcanoes with water and sand and some children have volcano paintings coming home, so we thought that next week (being science week) we could make our very own erupting volcano - hopefully there will be some fabulous photos to follow!