A festival of colour
18 Mar 2022
We have had a very busy and colourful week. Our topics this week in Robins were Science Week, St Patrick's Day and Festival of Colour.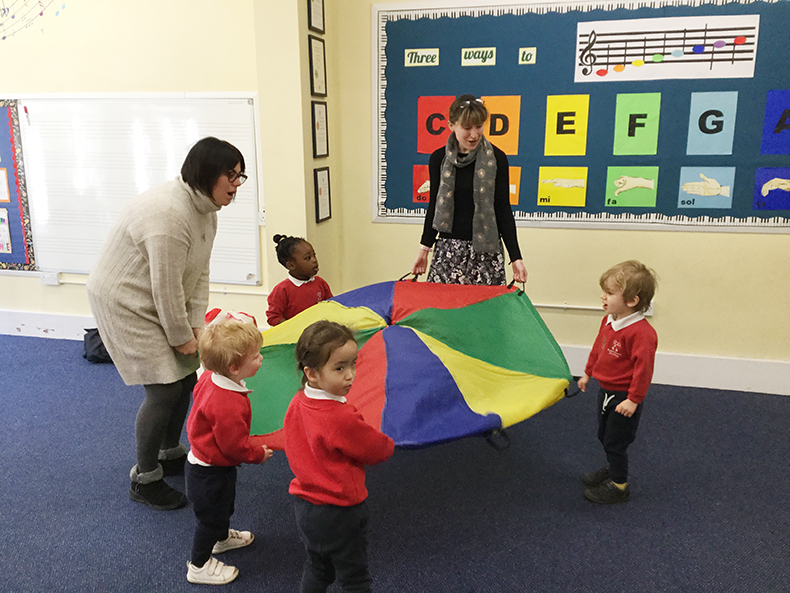 We have certainly had a very vibrant and colourful week. The Robins were super excited at the start of the week when they entered to find a super colourful activity tray filled with brightly coloured rice. The children enjoyed filling and emptying different sizes of containers. To extend their imagination and creativity, I also added some pompoms. It was lovely to see the children use them in a variety of ways.
Continuing with our Festival of Colour topic, we watched a short video clip to explain Holi. The Robins enjoyed listening to the story and they were able to share their favourite colours with their classmates.
As part of our Science Week topic, we observed our broad beans and we used magnifying glasses to have a closer look at the shoots. The children enjoyed observing their beans and it has certainly promoted lots of questioning. Perhaps you could ask your child what flowers need to grow.
Following on with our science activities, we did the Skittle Experiment. The Robins liked watching the colours drain away from the Skittles, which then later turned into a pretty pattern.
The weather has certainly been very nice this week and we have enjoyed having the sun to help our beans grow. There has been lots of fun and experimenting in the mud kitchen. It was nice to see the children using our garden herbs in their play, too.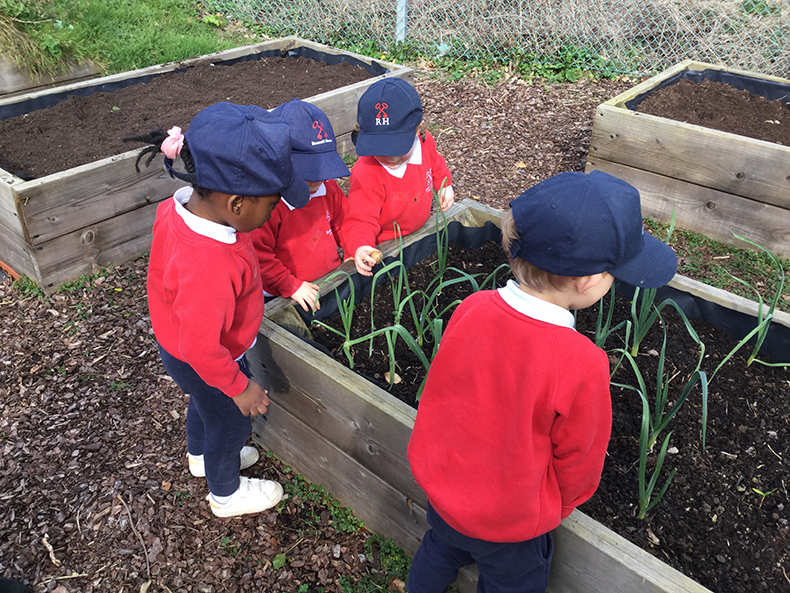 We made the most of the weather by exploring the school grounds. We visited The Farm and on the way back, we had a couple of turns down the slide.
On Thursday, the children enjoyed decorating their pictures for St Patrick's Day. They used different shades of green which made their pictures look extra special. They also remembered to put the lids back on their glue sticks. Well done, Robins!
This week in cooking we made colourful rainbow pizza tartlets. The Robins enjoyed decorating their pastry with a variety of healthy and brightly coloured toppings. Mr McCarthy was super impressed and said he would enjoy it with a nice cup of tea for his lunch.