Volcanoes and machines
18 Mar 2022
What an amazing week in Nursery looking at how things work and how things grow for Science Week!
The children have looked at the differences between a typewriter and a computer by using the keys on the typewriter, which took a lot of finger strength, and by printing letters on the computer keyboard. So many interesting marks were made just like Elliott does in our book this week The Story Machine.
The children made their own drawings to make a story on the large roll of paper where giraffes, trucks, dinosaurs and families were drawn to make their own story just like Elliott does!
For Science Week we made an exploding volcano which drew lots of wows from the children and one explosion certainly made us all jump!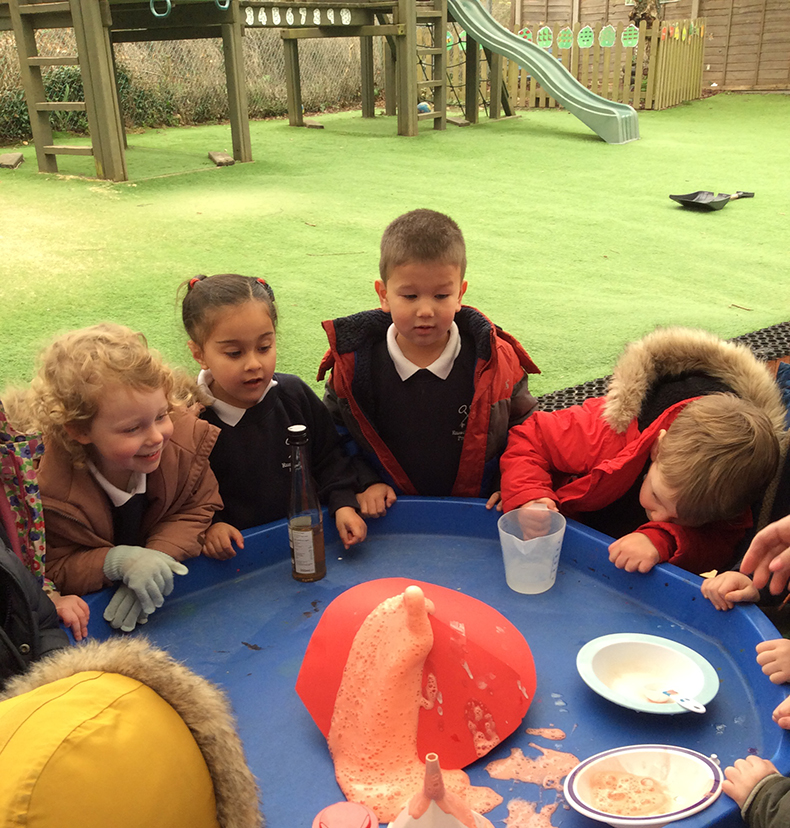 Gloop was explored with spoons and pots and then the favourite diggers were added to scrape the gloop using the scoops and putting it into dump trucks, which was very messy but so much fun!
The children made lots of observations watching the dough rise in the warm sunshine and then had lots of fun kneading and pummelling the dough to make their very own bread rolls - they smelt delicious and we hope they were enjoyed (and shared) at home. We talked about how the children are growing every day into super confident learners!
Finally, secrets are being created for all you lovely mummies for your special day next weekend - mum's the word!