Sport report: Netball
11 Mar 2022
An eventful week of Netball against Caterham and Kent College.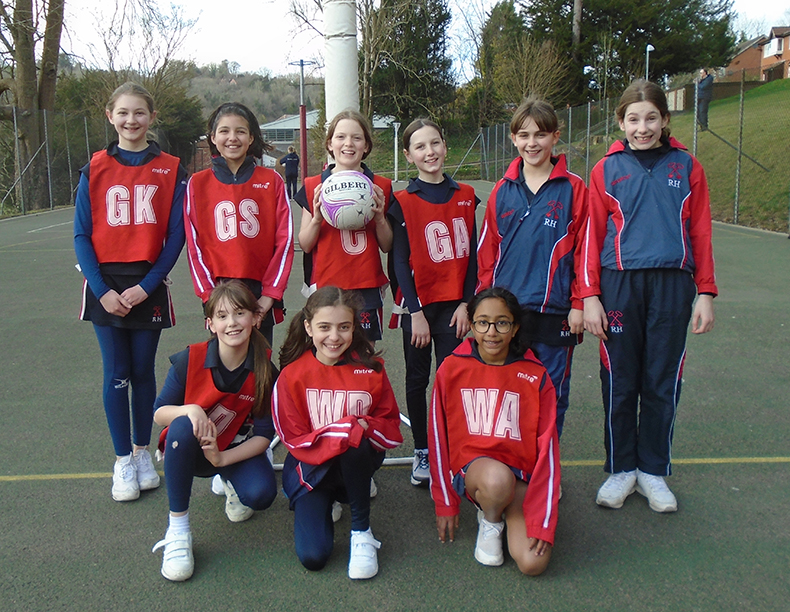 U11 v Caterham: In the first quarter, Dorothy scored four goals with Emilia doing some great defending. Caterham scored two goals. In the second quarter, Varsha did some great attacking and passing the ball down to Dorothy. It was 5-4 by the end of the second quarter. In the third quarter Megan did some great defending and intercepting. It was then 6-5 and became very close. In the fourth quarter, with Martha as centre doing some great attacking down the court, we managed to get the ball down to our end. We managed to score once, but they scored three more times and the final score was 7-8 to Caterham. Well done everyone that played. Martha
U10 v Caterham: We lost 8-3 but there was some very good play from everybody. There was brilliant shooting from Amber and Dakota, excellent passes from Kayla and great runs from Scarlett. All of us played very well in all positions, but Niah played particularly well in goal defence and Maia as goal keeper. Dakota was player of the match with lots of great runs and passes. Connie
U9 v Kent College: Our first match was against the light blues and we lost 2-0. Despite playing well, we needed to find better space. Our second game was against the dark blues. They started with the first centre but we defended well to stop them scoring. In the last quarter we attacked really well and won the game 9-0. Grace was always in space and ready to pass. Bella and Mia got themselves into the D quickly, which stopped their opponents marking them and Issy worked hard to lose her defender as well. The two players of the match were Annabella in the first game and Georgina in the second game. We all tried our best and we were pleased with the result. Isla
U8 v Kent College: We played really well and worked hard on our passing and getting into space. We scored a couple of goals which was really great. Players of each match were Beatrix and Georgie for the A team and Georgia for the B team. Well played to everyone. We also enjoyed a really yummy match tea.