Mum's the word until Sunday
25 Mar 2022
Form 1 have been creating surprises this week ahead of Mother's Day for their special mummies.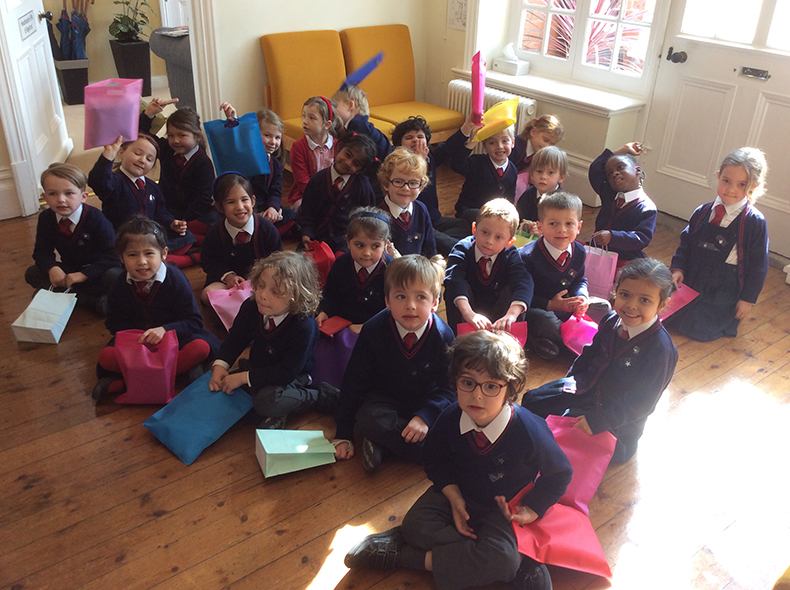 The children have been enjoying themselves outside in the spring sunshine this week whilst having conversations on their 'mobiles' or building 'volcanoes' in the sand. Not only are things growing outside but the classroom is suddenly full of things growing. Much to the delight of the children our newly planted grass seed has popped up and is growing at a rapid rate and our bean shoots are just beginning to emerge.
The children were both fascinated and excited to start laying out seed potatoes that need to grow shoots before we can plant them. Each child picked a potato and placed them carefully into egg boxes ready to be placed by the window. As we have been using egg boxes (with 10 spaces) as ten frames in our maths lesson, we were absolutely delighted when children could quickly work out how many egg boxes we would need to house a potato for each child.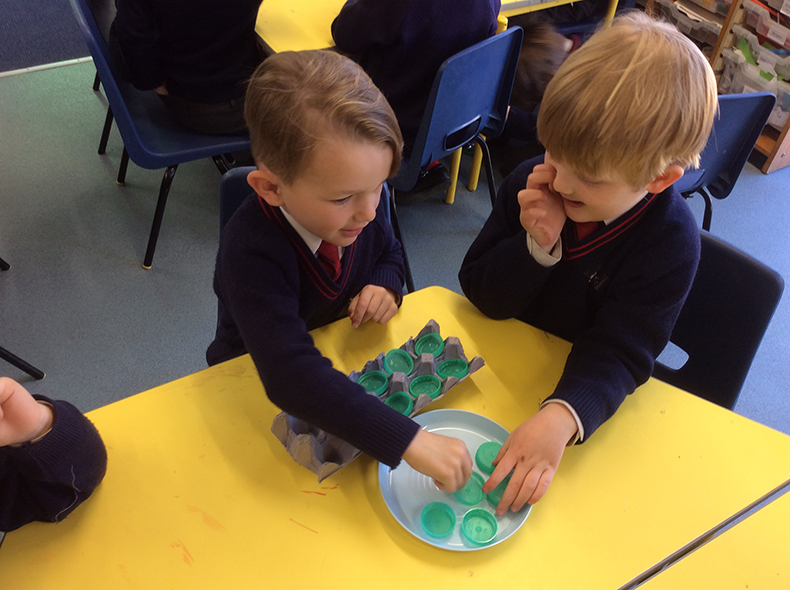 Not only have the children been experimenting and playing guessing games with ten frame egg boxes, but they have also been decorating pairs of baskets in which they will share out ten card eggs in lots of different ways. Yet another way of learning number bonds of ten, has been by using our playing cards to see which table would be the first in finding two cards that total ten. A bit of competition always sparks great enthusiasm.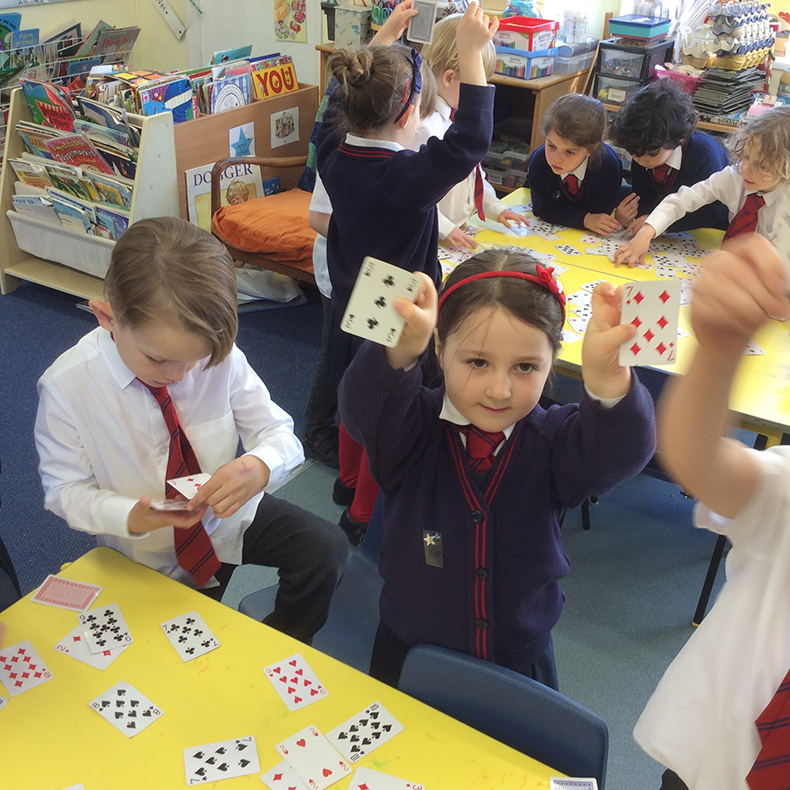 There have been many preparations ahead of a very special day this Sunday and we know the children are so excited to surprise you all. Lots of care and love went into making a surprise as well as making exciting choices, as they paid their money at the stall (we will not mention it by name). They were so proud to make these independent choices and they watched carefully as their surprises were wrapped and placed in a bag. The children have also been drawing the most wonderful pictures and writing about all the lovely things they do with their mummies. Every single one of the children nodded and gave a proud smile when we asked each one individually if they thought their mummy would be pleased with all their surprises. We are sure that you will be!