Sunshine and shopping
25 Mar 2022
We've had a super sunny week and lots of outside play. This week's topic in Robins is Mother's Day.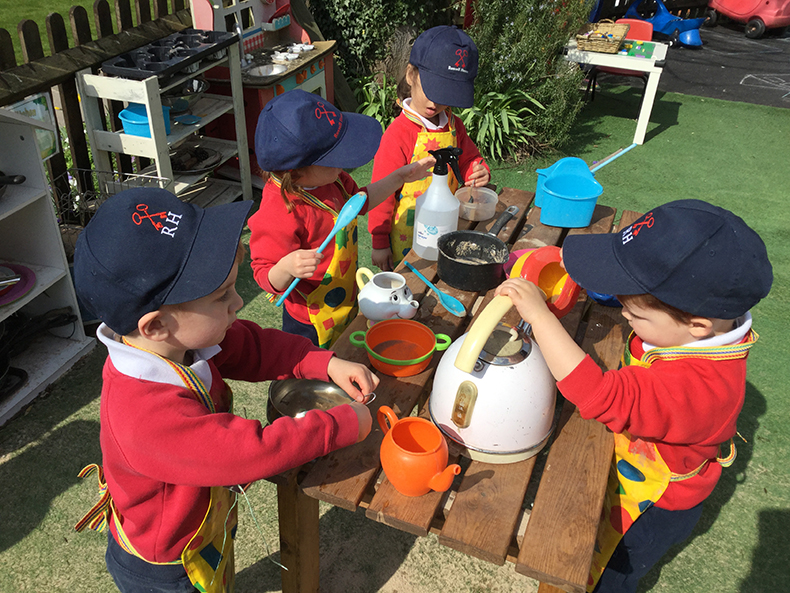 The children have been very busy making beautiful cards and gifts for their Mummies. Each Robin used a variety of resources to make their unique card. It was lovely to see how the children used the materials in different ways. The Robins also made tealight holders out of clay and once dry, they painted them and decorated their holders using beautiful jewels.
On Monday, we visited the Russell Hall to watch plays performed by Form 4 and Form 5. The Robins enjoyed listening to the songs and they did such fantastic sitting and listening. The children were super excited to go shopping in the Old Hall. They each chose a special gift for their mummy and then afterwards we had a fantastic group photo. 1,2,3…shopping!
We have certainly had a very sunny week. The children have liked spending time in the sun and playing with water. They took turns with our new garden sprays and it was lovely to see the children showing their friends how to use them. The mud kitchen has been very popular this week. Our Robins enjoyed mixing sand with water to create some yummy creations. Over the past couple of weeks, we have been practising wearing our sun hats for when the weather heats up. We are very pleased with all the children this week, as they all kept their hats on.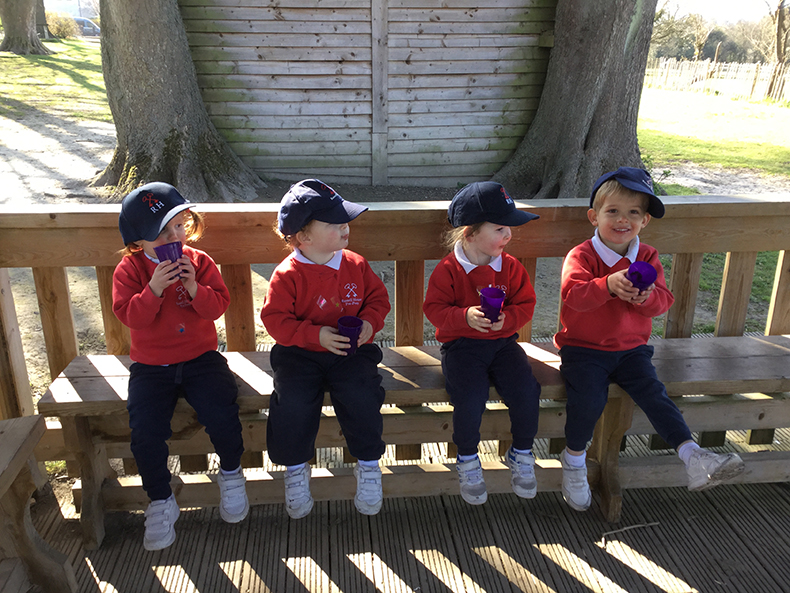 We spoke about the cheeky sun and the importance of wearing our hats to protect us against the sun's rays. Our beans are growing and the children enjoyed looking at the different parts. It was great to see them observing the changes during free-play. We had a special phone call this week from someone with a fluffy tail. Yes, you have guessed it; it was the Easter Bunny. He phoned the Robins to tell them that he is going to hide some eggs next week for the children to find. How eggciting!
We finished the week with a fun PE session, using the large apparatus. It was great to see the children taking off their shoes and socks all by themselves.