DIY and chocolate as cement
25 Mar 2022
What a wonderful week we have had in Nursery this week enjoying the Spring sunshine and being very constructive and busy builders!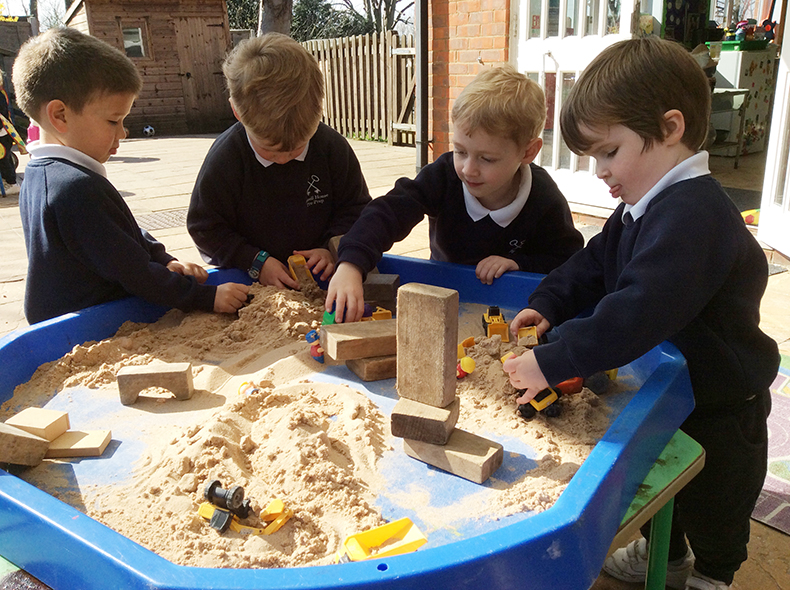 The children have created some amazing structures using different resources and working in teams. Small foam tubes were stuck together with water to make animals, boats and towers. The best building was done when we melted chocolate and used this as cement to join biscuits together to create our crunchy architecture. There was so much sticky fun and some licking and tasting too.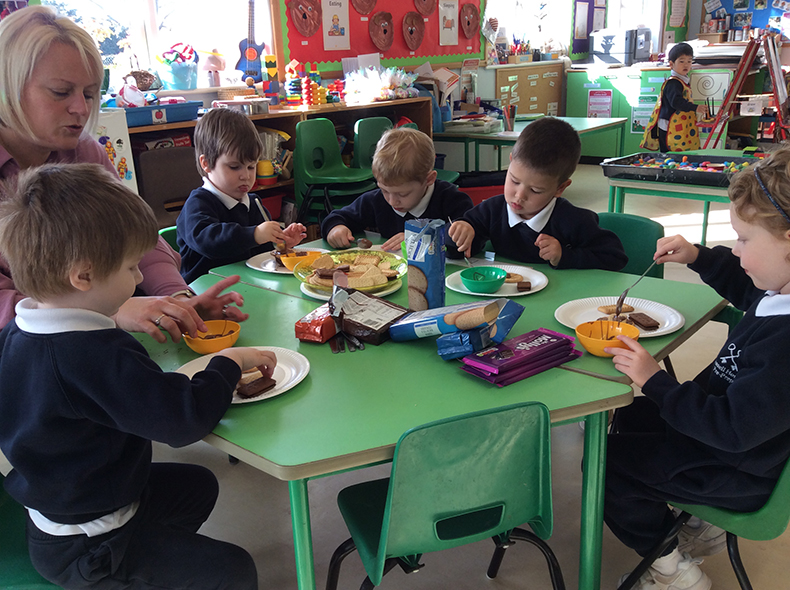 The children followed the safety instructions to use the hammer and saw for banging in nails and sawing through the pieces of wood. They will be willing helpers if you have any DIY jobs to do over the weekend!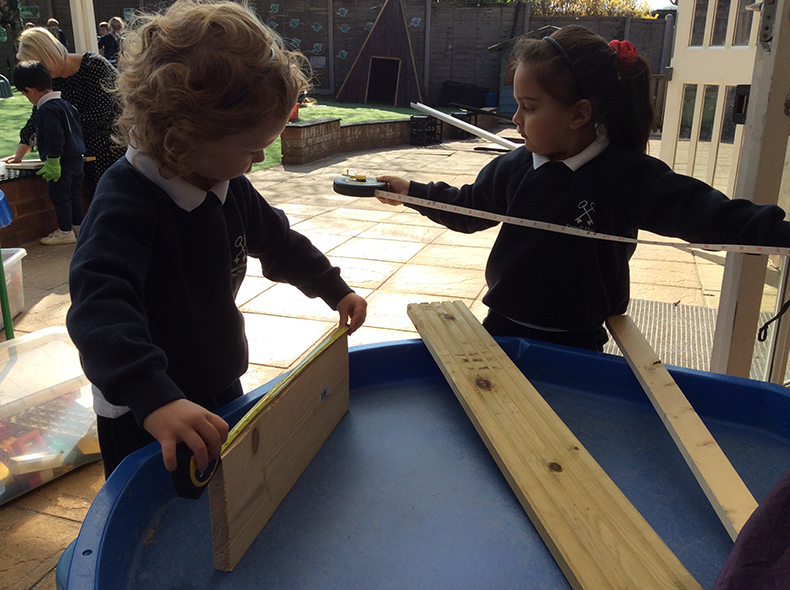 After seeing a fabulous book about construction vehicles, the children made their own construction site using the diggers to scoop the sand between the bricks like cement to create some amazing models and towers.
We went for a lovely Spring walk to Amber's House and then went to look for the lambs in the farmer's field, but unfortunately they were none there, so we will have a look again next week. We went to meet the new chickens who were very pleased to meet us too.
The children had lots of fun with the water, washing the baby dolls and using the water wheels, pipes, jugs and funnels. They drew some wonderful pictures in their special books in the sunshine too.
Finally, there was great excitement choosing gifts from the Mother's Day stall for all the lovely mummies - we are sure you will have a lovely day on Sunday.