Springing into summer term
29 Apr 2022
What a fantastic first week back in Transition class. A special welcome to the new children who have joined us this term and settled in well.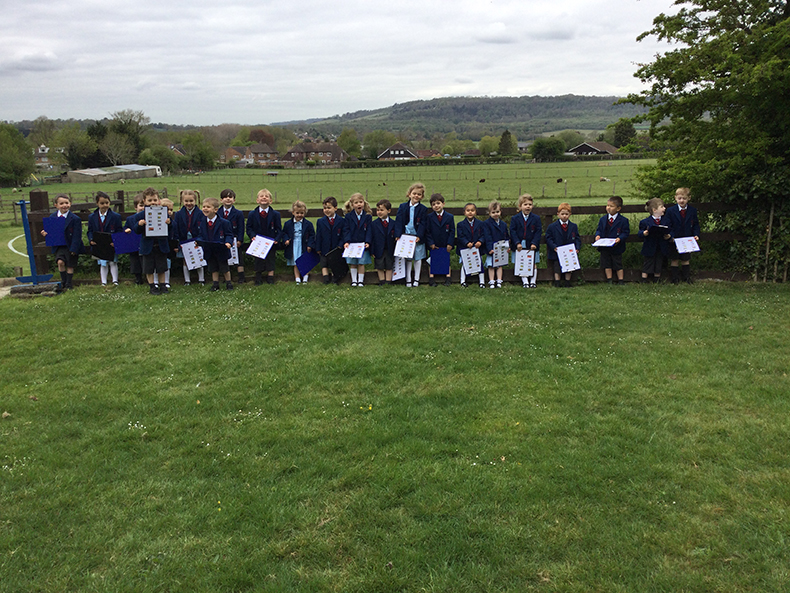 We started off the week by filling each other in on what we have been up to over the Easter holidays. We were very impressed with the amount of Easter egg hunts that had been attended by the class and all the yummy chocolate they'd consumed!
This week has been all about settling in; both for the newer joiners, who are getting used to the everyday routine, and for the older Transition children, who are adjusting to being taught by a new teacher. We have lots of fantastic activities and toys within Transition and it has been super watching all the children explore and investigate their new surroundings.
We have certainly been making the most of this springtime sunshine with plenty of opportunities to play outside. Transition class decided that it would be a good idea to check if spring has really sprung at Russell House! We wandered around the school grounds armed with a clipboard and a spring checklist. To our amazement, spring was out in full bloom. We even found recently born lambs in the fields.
Our finger gym activity for the week has been pins and rubber bands! The children have carefully used pins to create a range of shapes and used the rubber bands to pull all the sides together. We were very impressed with the level of detail and thought that went into these designs. Carrying on from our finger gym activities, we have been practising our letter formation. Starting off the term with a new letter sound, "e". From elephants to envelopes, all children worked very hard to think of words which begin with the sound "e".