Sharing stories and our planet
29 Apr 2022
A big welcome back after the Easter holidays! It certainly has been a fantastic start to the Summer Term with all the children full of chatter and excitement to be back in school with their friends. At the end of last term we welcomed Erin to Form 1 who, with the help and kindness of the children, has fitted beautifully into our class.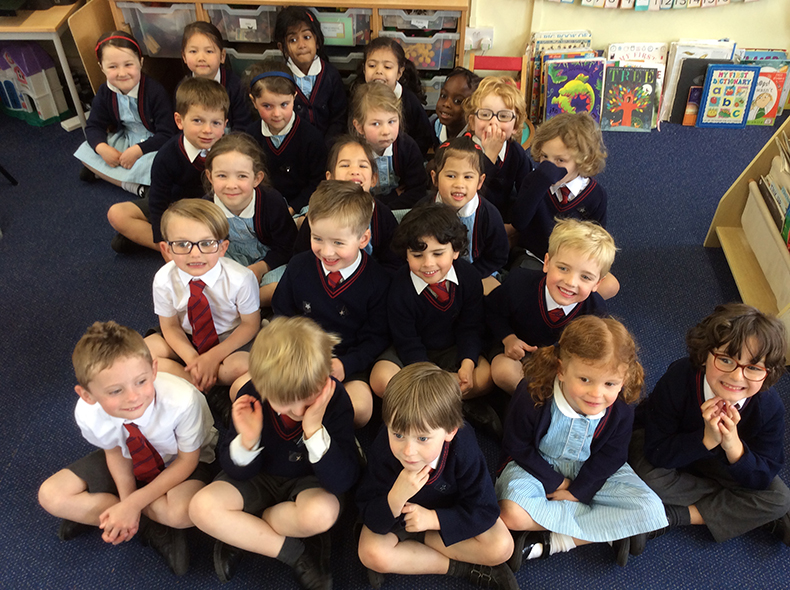 Everyone has been full of exciting news about their holidays, which they have drawn and written about with enthusiasm. Each year the children become much more knowledgeable about looking after planet Earth and this year is no exception. The children have embraced learning about the 3 R's (Reducing, Reusing and Recycling), which is our topic for the term, and they are full of ideas about how to help the planet Earth.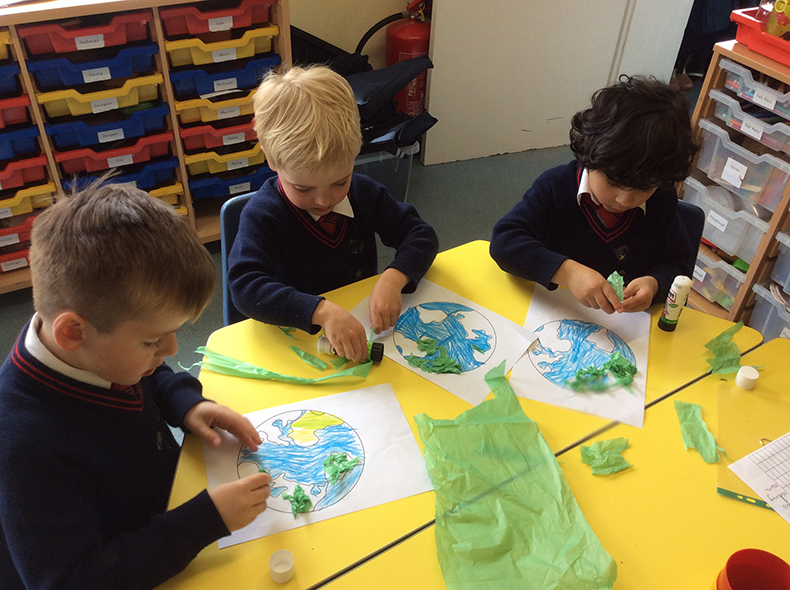 With the weather on our side, we went outdoors and looked at photos of things that were good for planet Earth and things that were not so good. After some wonderful discussions, the children sorted them into the appropriate category. They have also enjoyed making a collage of a map of the Earth as well as having lots of fun drawing around their hands so that they can display their hands holding up the Earth.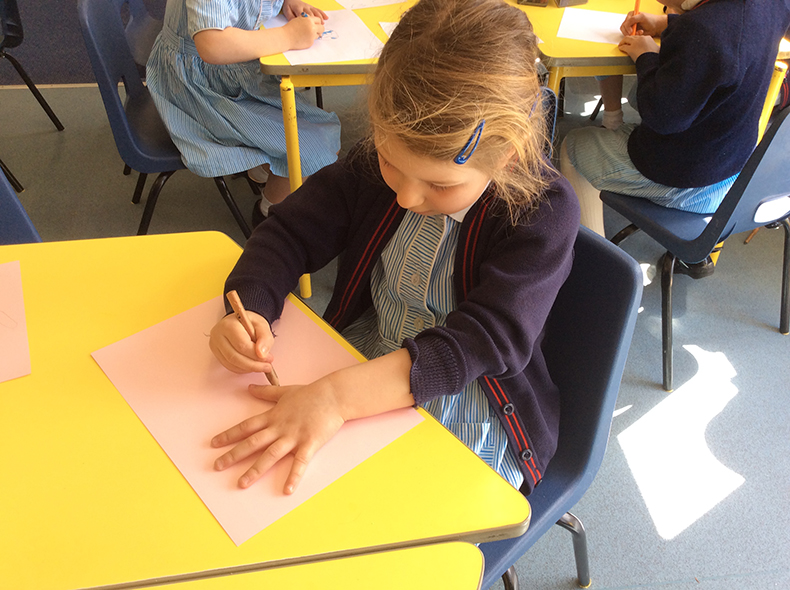 On the same theme, we continued to discuss and read about how to help Earth and all the things that are destroying it. We listed all the ways our hands can help Earth and then the children drew pictures with explanations of how their hands might help. They came up with some brilliant ideas such as planting vegetables and trees, as well as picking up litter and recycling as much as possible.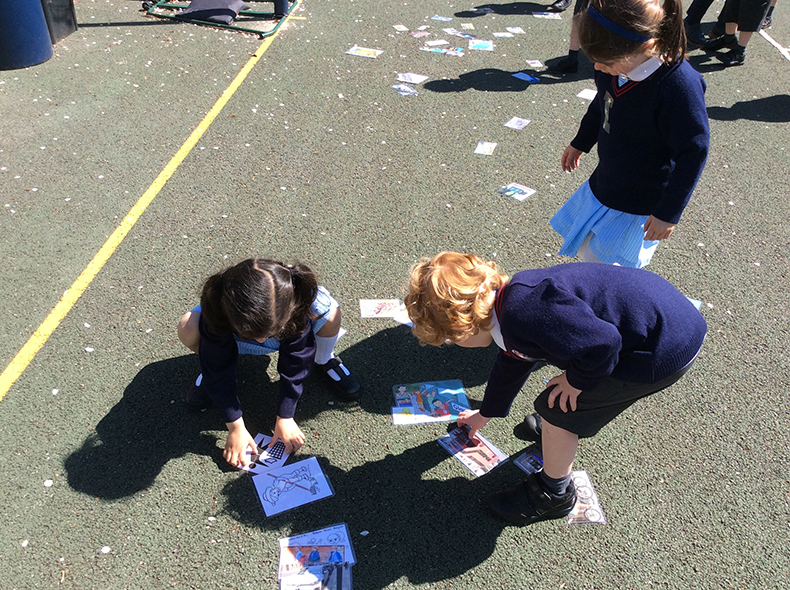 The children love making their own books and as part of our Earth Day celebrations, they have been working on a book which includes a calendar on which they marked this important date so they can remember it every year. If their enthusiasm for this subject is anything to go by, we're sure they are already checking up on your 3 R's as well as telling you exactly what you should do to help our environment!