All the animals of the world
06 May 2022
The topic this week in Robins was Animals of the World.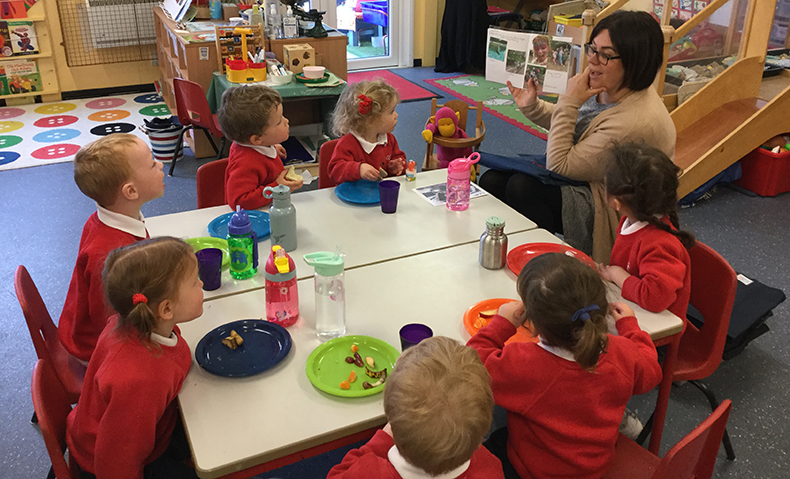 We have certainly had lots of fun exploring a variety of animals. It was lovely to share the children's Home/ School Journals and to see the wonderful pictures of zoo animals during their busy weekend. This led to lots of discussion surrounding our topic. The children enjoy sharing their news from home during snack time and they also listen very carefully to the clues when we play a game of working out whose news is next?
Continuing with our topic, we enjoyed using the African drum in our music session with Miss Norford. The children enjoyed looking at all the different animals and they each chose an animal and made that sound, using the top of the drum.
The Robins liked visiting the chickens and enjoyed giving them a nice healthy apple snack. They carefully placed the yummy snack on a spoon and popped it through the fence. Whilst at the Farm, we looked at the vegetables growing in the planters.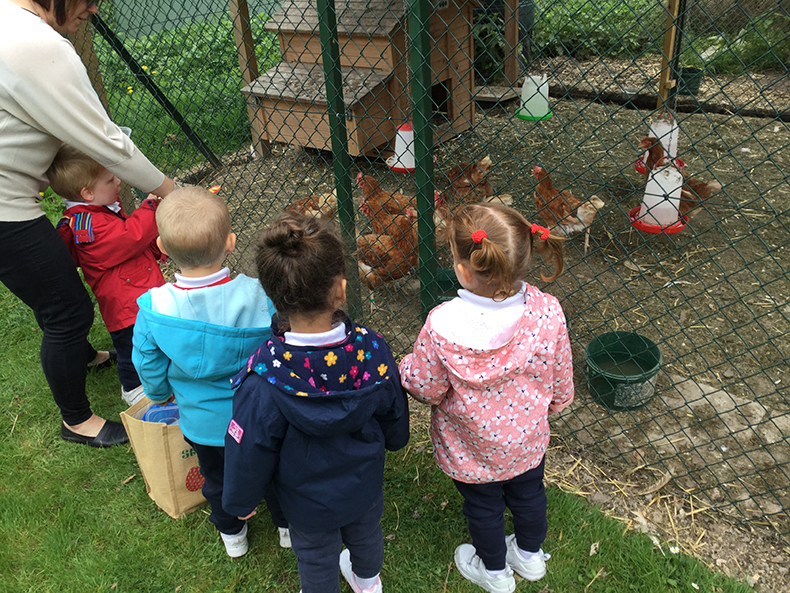 Unfortunately, something cheeky had eaten the runner beans which we planted at the end of last term in the Long Garden. To replace these, we planted tangy tomato plants and scrummy strawberry plants. Hopefully, we can enjoy these for our morning and afternoon snacks.
Continuing with our topic, the Robins enjoyed our arts and crafts activities. They each used the resources in different ways and the end result was fantastic as each picture was unique. The children used a variety of stickers, pens, crayons and tissue paper.
The children also enjoyed decorating masks for Backwards Day.
The Robins have shared lots of stories this week and their favourites were The Little Red Hen, Dear Zoo and Little Rabbit Foo Foo. We also used our musical instruments to make it extra fun.