From caterpillar to butterfly
06 May 2022
The children have been super busy this week learning all about The Very Hungry Caterpillar and have been amazing at recalling the life cycle too.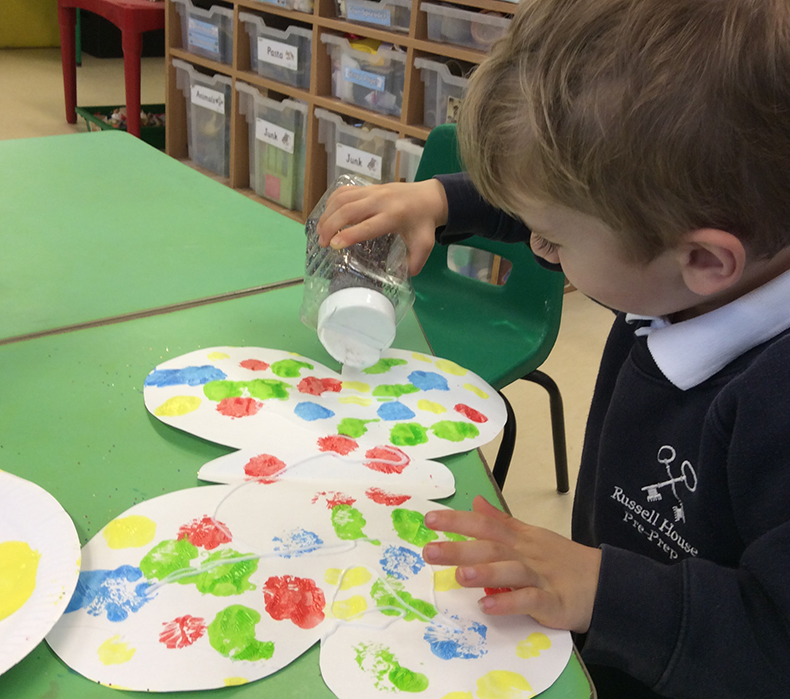 Beautiful butterflies were made using colourful paint and glitter and the children noticed symmetrical patterns and colours which they had created. They were also very creative whilst designing their curly 'c' caterpillars with a variety of green collage and adding the face of The Very Hungry Caterpillar.
Some fabulous drawings were made in their Special Books from the story. The children are really beginning to use their thinking skills to recall the characters and events of familiar stories . This week they have been counting the fruit and sequencing the food which the caterpillar ate.
We tasted a variety of fruits and the children were fantastic at eating the fruit just like the hungry caterpillar. We looked at the similarities and differences of the fruit and talked about how and where the fruit is grown, with the children confident to share their ideas with us.
There were many comparisons made when the children threaded the wooden fruit onto the thread by counting the different fruits and sorting the fruit into groups which the hungry caterpillar had eaten!
The Nursery caterpillars are growing at a superfast rate - they are certainly exactly like the Very Hungry Caterpillar - and getting ready to build their cocoons very soon! The children have been looking at the life cycle of a butterfly by cutting out the pictures and sequencing them in order to make their own life cycles. Well done on some really super cutting and snipping!
We were very proud to talk all about our caterpillars and our pictures and drawings during Pre-Prep Assembly on Wednesday. All the children were so confident to talk about what we have been doing and also to 'feed' the Very Hungry Caterpillar in front of all the Pre-Prep classes.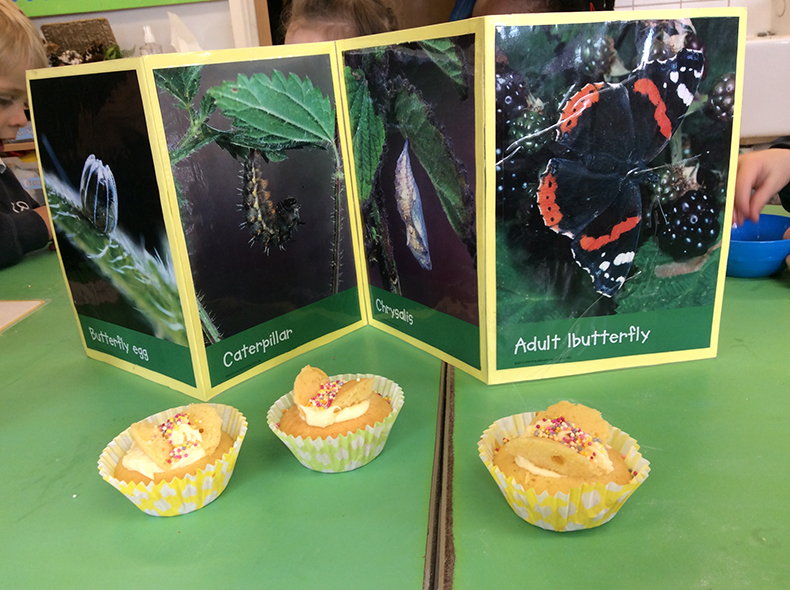 We made some delicious butterfly cakes which myself and Mrs Sayers remember making when we were young! So it meant lots weighing, mixing, stirring and, of course, tasting!
Each child has decorated a mask for The Legacy Project which is to be used on Backwards Day.