Stop. Get ready. Go!
13 May 2022
The topic this week in Robins was Road Safety.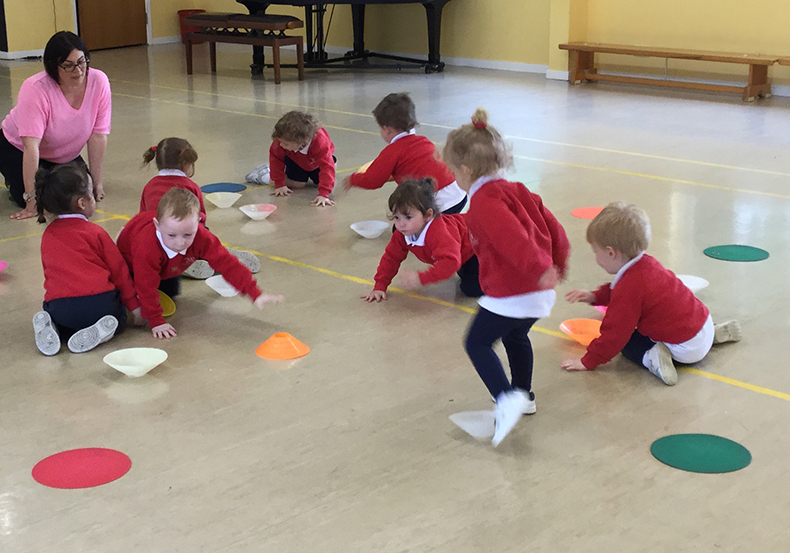 The children enjoyed taking part in the Beep Beep activities as part of our topic. We spoke about how we can stay safe and where we should cross roads. During carpet time we discussed traffic lights and how they act as signals to help different road users take turns, keeping things safe and smooth. The Robins understood that red means stop, amber means get ready and green means go. It was great to see the children driving their cars very carefully around the chalk road.
Stickers have been very popular this week and the children had lots of fun decorating traffic lights with red, orange and green stickers. It was lovely to see the Robins sharing the resources.
Continuing with our topic, we made bread and butter sandwiches. However, they were not just ordinary sandwiches, they were in the shape of a car. The children independently used their knives to butter their bread. Well done, Robins!
The Kim's Game was a fond favourite this week and the children enjoyed our safety theme. I was very impressed as they had remembered lots of information from our carpet time discussion.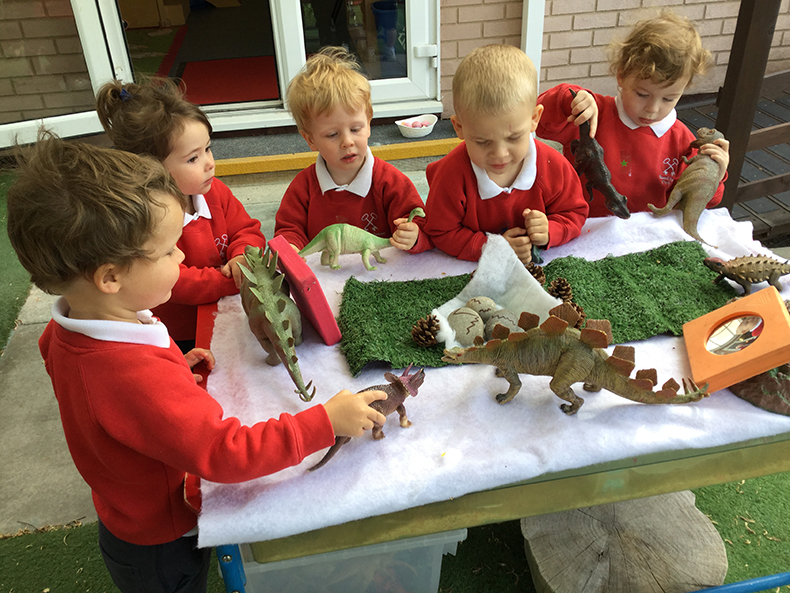 The children have been very interested in dinosaurs recently. They had a fantastic surprise when they arrived on Wednesday as some dinosaurs had moved into our front garden. The Robins also discovered some dinosaur eggs and some had started to crack. By the end of the day, the eggs hatched and some baby dinosaurs popped out!
In PE, we practised the circle relay and the children passed the teddy baton to the next person. Afterwards, we played the cups and saucers game. The children did a fantastic job of turning over all the cones and then they remembered to sit on their spots, before repeating.