Building, planting and threading
13 May 2022
In continuation of our topics, Spring and Growth.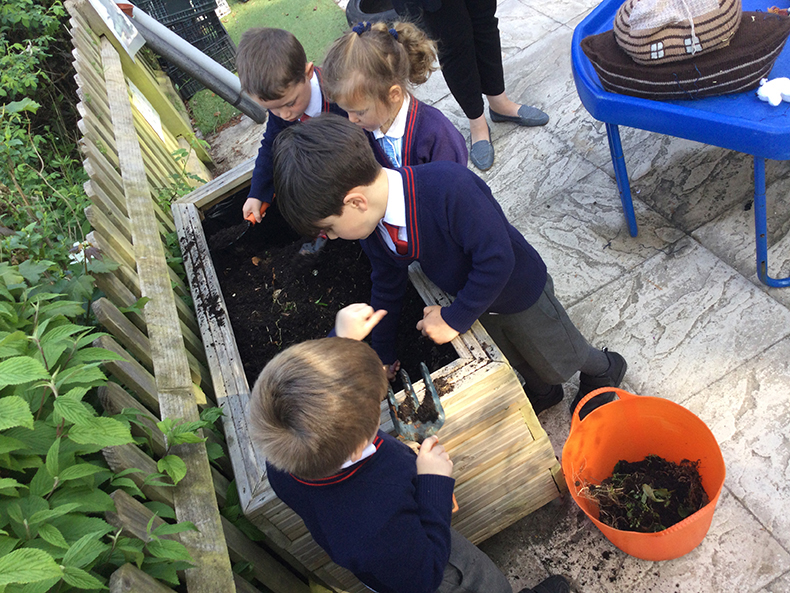 The children in Transition have been extremely busy. The arrival of the new Builders Yard home area also caused a lot of excitement!
At the start of the week Transition fancied a spot of gardening! With our potatoes sprouted and ready to be planted, we made a start. We added some compost to the trugs. Mrs Nelson explained that compost is needed as it provides the right nutrients for the plants to grow. Some children also mentioned that water and sunlight are needed too. The potatoes were placed into the soil and covered again. We will now monitor the growth of the potatoes and add soil when the shoots appear. We also planted rocket, salad leaves and French beans. The class is looking forward to seeing what grows first!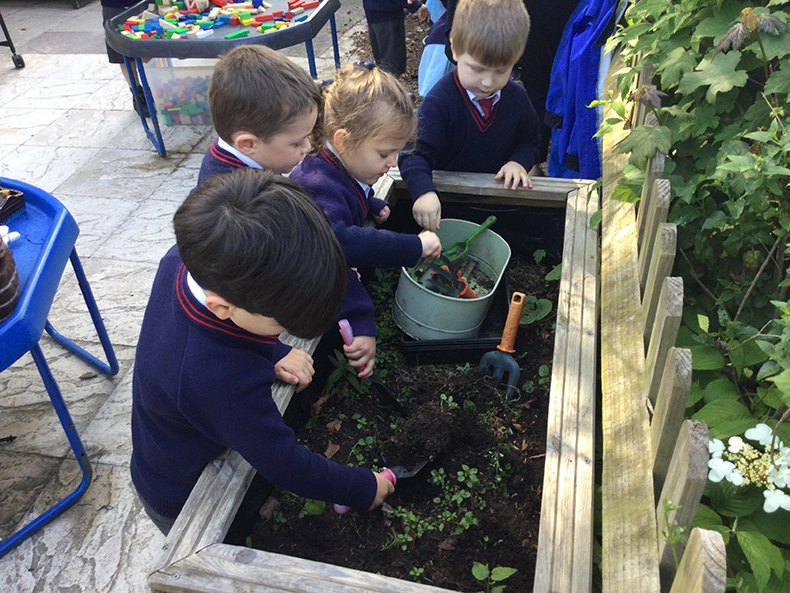 Our caterpillars are making great progress and we enjoy checking our little friends each day to see how much they have grown. During our physical education session, we had great fun experimenting with different ways of moving around the hall. We pretended to be caterpillars, butterflies, spiders and slugs.
Backwards day was an exciting day for all. Transition found it very funny when Miss Mitchem was sat in the opposite position whilst doing our circle time. We tried to read We're going on a bear hunt backwards, however we realised that it did not make sense. We had lots of laughs, as we tried to walk everywhere backwards too!
This week we have been working to strengthen our fine motor skills. We have taken part in a range of finger gym activities including; threading, threading nuts and bolts and cutting spring pictures. All the children worked incredibly hard to use the scissors to cut out their spring pictures.