Exploration of France
13 May 2022
Form 7 crossed the Channel this week and visited various cultural landmarks and historical sites in France.
The children wasted no time readying for their departure and were very swiftly en route to Dover. Crossing the Channel to Calais saw the children passing time by entertaining themselves with card games and bouts of arm wrestling. Never a dull moment!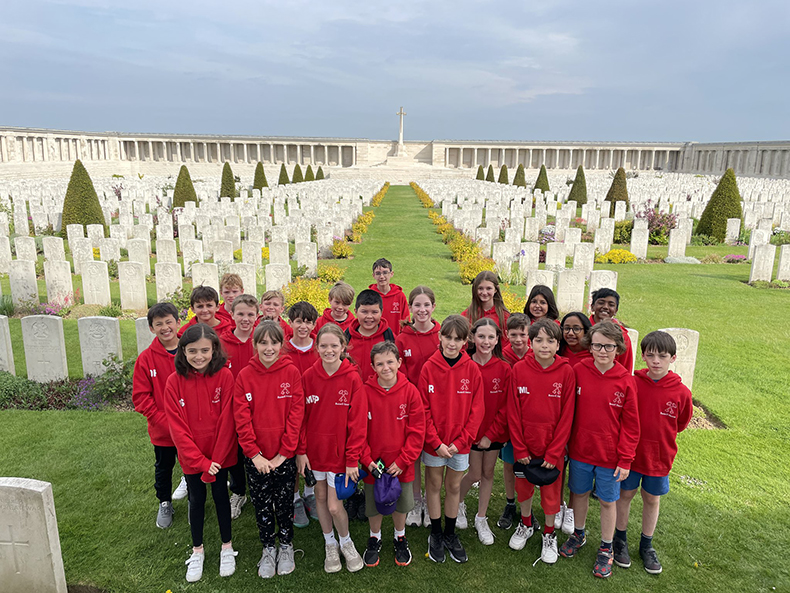 Visiting the Somme trenches and underground museum was a deeply thought-provoking experience for all. Form 7 had a view into what a soldier's life might have been like during WWI.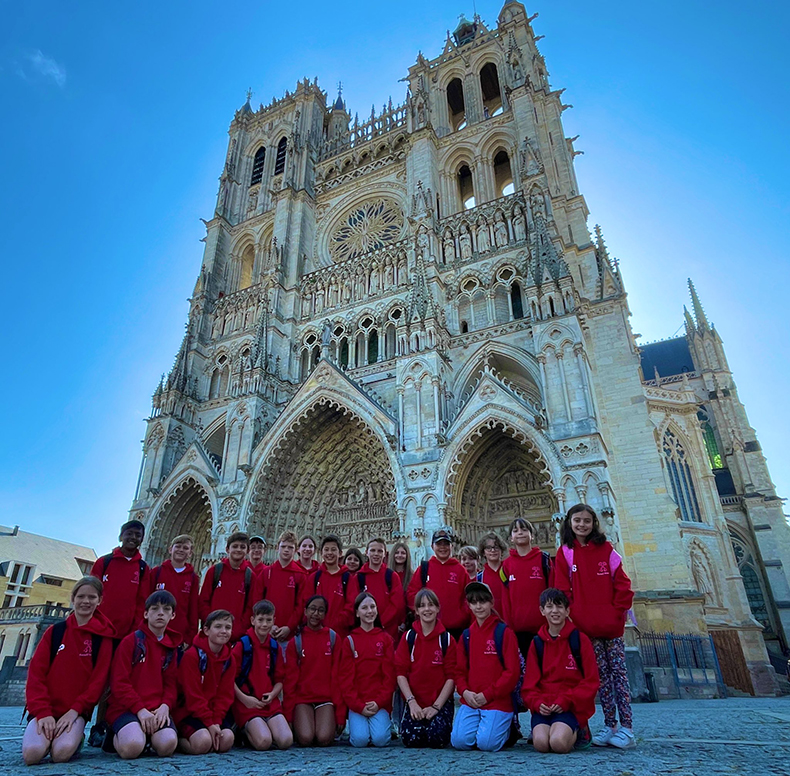 The following day, Form 7 explored the picturesque city of Amiens, including the architecturally-profound cathedral and the Amiens market. The children had to order their own lunches in the market, using their best French language skills and they succeeded in procuring their meals! A delicious pique-nique in Amiens followed.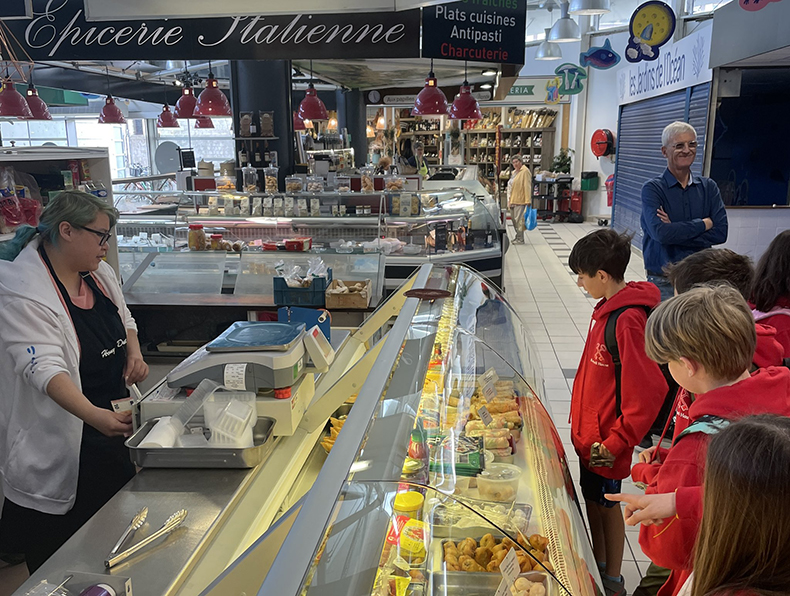 Back at base camp, plenty fun was had playing games on the lawns of the splendid Chateau de Warsy.
A France tour would not be complete without a trip to Paris. Form 7 were very excited to see famous attractions in the City of Light (and snails and frogs' legs)! It has been a week of forging memories that will last a lifetime and Form 7 have acted as exemplary ambassadors for Russell House throughout their travels this week.