Sport report: Cricket
13 May 2022
A roundup of the games played this week.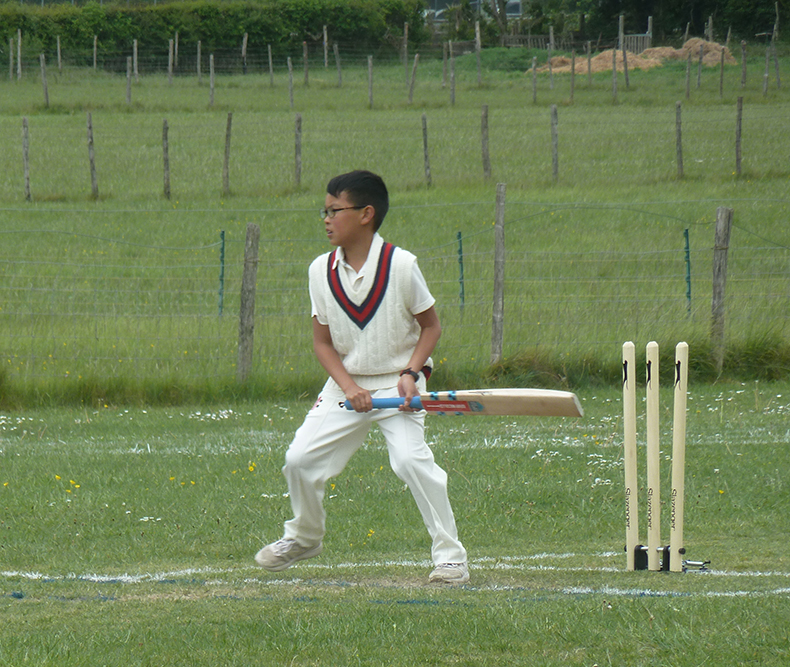 Mixed U10A v Spring Grove: Russell House lost the toss and were asked to bat. Starting solidly with some big hitting from Dexter, we scored 269 runs. In reply, Spring Grove started slowly with a maiden from Dexter. He has not conceded a run in any match this season! At the end of the innings with the run rate climbing, Lexi and Connor bowled particularly well in restricting the opposition to 243. A win to Russell House by 26 runs. Dexter was man of the match for his all round performance (he took a catch too) with Ella M taking a catch too. We all did very well, so well done to everyone who played in the cricket match. Ella M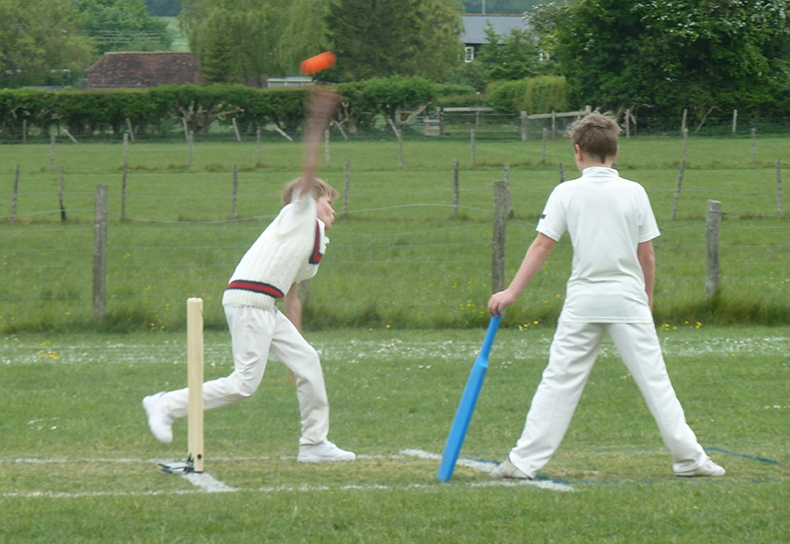 Mixed U10B v Spring Grove: Spring Grove scored a total of 254 runs with Arthur, Oliver and Amber all taking a wicket each whilst William F took a hat-trick. In reply, Russell House scored 263 runs with some great batting including sixes from both William F and Oliver. It was a great team effort from all the Russell House pupils. In the end we won by 9 runs and we all enjoyed a lovely match tea. Oliver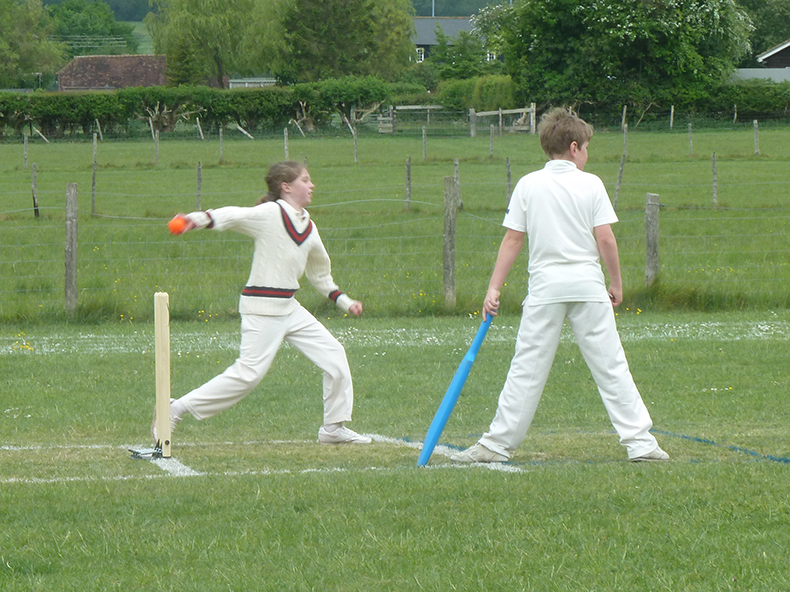 Mixed U10C v Spring Grove:
Russell House opened the batting with only conceding one wicket. We ended the innings having scored 267 runs. It was Spring Grove's turn to bat, which they did very well. A player in the other team hit one six and two fours, so very well done to him. Russell House needed a wicket off the last ball to win but Spring Grove prevailed, winning by 3 runs. Man of the match was Charlie whilst William S bowled well, conceding only one wide. Well done Spring Grove and I hope to see you in the football season next year.
Charlie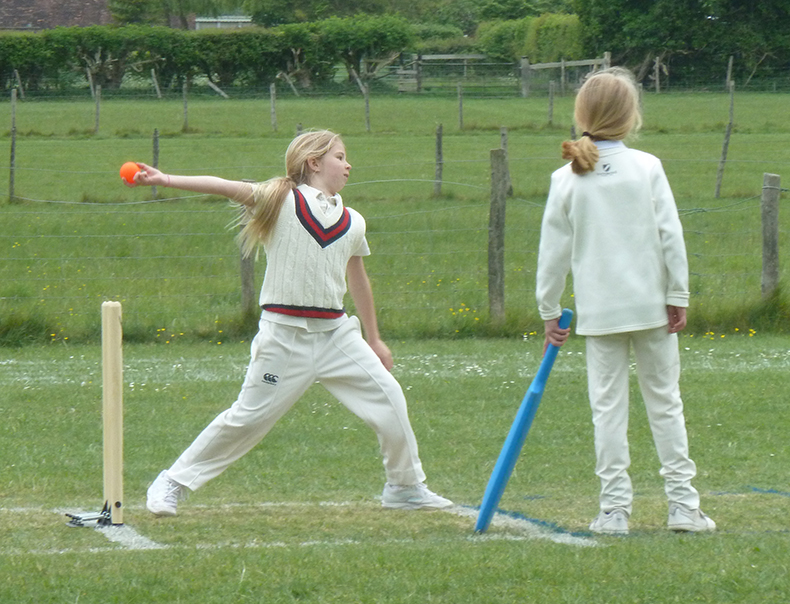 Girls' U9 v Sevenoaks Prep: Russell House lost the match by only 2 runs. Sevenoaks Prep scored 149 runs and Russell House scored 147 runs. The best bowlers were Ellie and Sophie. The player of the match was Ellie. Hermione was very good at batting. It was an excellent match which we all really enjoyed. Sophie
Girls' U9 v Sevenoaks Prep: Russell House won by 5 runs. We all had so much fun and it was our first match. Russell House scored a total of 221 when batting, and Sevenoaks Prep scored 216. Wickets were taken by Georgia (1) and Isobel (1). Everyone enjoyed the match and played really well. I really enjoyed batting and scored a run with a really good shot. Amelia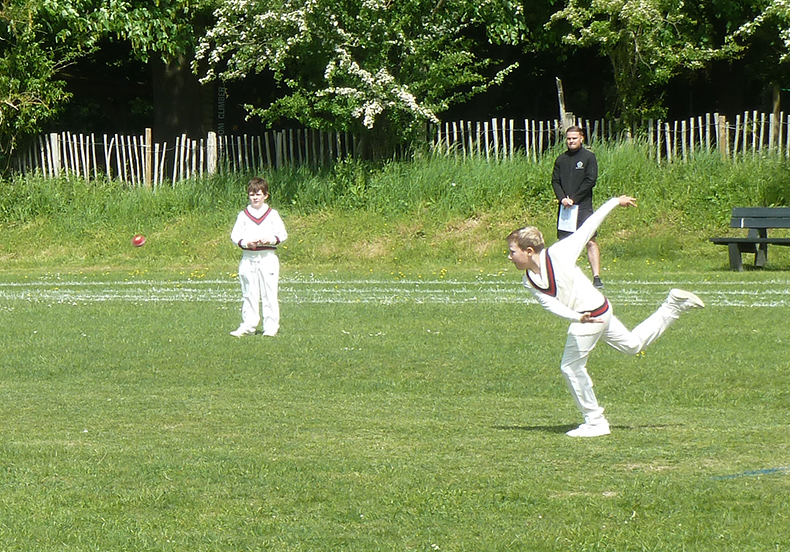 Boys' U9 v Rose Hill: Russell House won by three runs. Rose Hill scored 313 and Russell House scored a total of 316, with Sammy hitting the winning runs. The man of the match was Sammy because at the end he played two excellent shots. Arty did very well batting, as did James. Edward and Oscar both bowled accurately. When fielding, Sammy was particularly strong and the team picked up 4 wickets. Everyone played extremely well and had fun. Ash